Tuesday morning round-up (and Open Thread)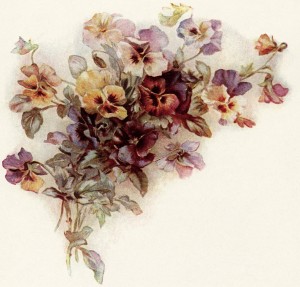 I only had a narrow window of time within which to write yesterday, but I was able to get a lot of reading done.  I bookmarked all sorts of pages and finally have the chance to share them with you.  I need to give a big thank-you to Earl for providing many of the links.  Unfortunately, I can't be more specific than that, since I no longer remember which articles I found and which Earl sent my way.  Anyway, here goes:
Proving that professors aren't as smart as they think they are, 44 law professors trying to force Hobby Lobby to pay for birth control and abortifacients inadvertently make a strong argument in favor of insisting that corporations should abandon all of their Leftist crusades.
***
My high-school junior came home from school yesterday absolutely outraged. "Is it true that Obama's going to cut the military's size back to what it was before WWII? That's the stupidest thing I've ever heard. We have too many enemies to do that."
Peter Wehner — usually the most temperate, even RINO-esque writer — is also outraged, and says point-blank that Obama is deliberately forcing decline on America:
Max Boot does an excellent job laying out the problems with this proposal here and here. I'd simply add that the fact that American military dominance can no longer be taken for granted is not problematic for someone of Barack Obama's worldview. In fact, he views the weakening of American power as a downright positive thing, as a contributor to peace and stability, and a means through which America will be more respected and loved in the world.

[snip]

And for all the damage the president is doing on the domestic side–and I would not want to underestimate it for a moment–it may be the harm he's inflicting on America in foreign policy and national security is deeper, broader, and more durable.

More than any president in my lifetime, Barack Obama has damaged virtually everything he's touched. When it comes to American interests, he's a one-man wrecking ball.
The military is rife with waste, something that should be addressed.  For the president to point out that the bath water is cloudy, thereby mandating the baby's destruction, is a passive-aggressive version of treason.
***
Two posts explain precisely why the same president who won a Nobel Peace Prize merely for winning an election now gets no respect at home or abroad: The first from Seth Mandel and the second from Keith Koffler.
***
Yes, Farrakhan is a disgusting anti-Semite. People need to know this.  There are still way too many Leftist American Jews who imagine that they're standing arm-in-arm with Southern blacks in front of Sheriff Bull Connor. Those days are gone. Fifty years of pernicious Farrakhan-ism and Leftism have turned vast numbers of American blacks into anti-Semites. Moreover, these antisemitic blacks can rejoice in the fact that one of their own occupies the White House.
***
Charles C.W. Cooke is such a delightful writer that it's a pleasure to read him rejoicing about Piers Morgan's CNN downfall. John Lott, however, is the one who writes something about Morgan that I didn't know: Morgan was so abysmally rude to pro-gun guests on his show that reasonable viewers actually felt obligated to try to figure out on their own what Lott was going to say. (Although one has to wonder why any reasonable person of whatever political stripe would watch Morgan.  Habit, I guess.)  In such way are minds open and converts created.
***
When all is said and done, I'm betting that Obamacare will have killed more Americans than all the dead in Iraq, both American and Iraqi, combined. And the media will be utterly silent.
***
I am not a fan of the Smithsonian institute, which has been co-opted entirely by the loony Left.  Here's the most recent example of its global warming crusade (the website is rife with this pseudoscience), but its Leftism hit the airwaves with the Enola Gay kerfuffle.  I mention the Smithsonian now only because it had an interesting little article about forensic writing analysis, in which a person or computer carefully analyzes the way in which someone writes — word choices, sentence length, word order, etc. — to determine authorship.  Funnily enough, the Smithsonian didn't mention the detailed forensic analysis showing that it's more likely than not that Bill Ayers, not Barack Obama, authored Dreams, the book that catapulted a nobody from nowhere into the nation's spotlight.
***
Many of us tend to associate pot with Leftist hippie types. In fact, legally available pot is a very libertarian concern — and so are legal arms. Bob Owens warns that those same libertarians who are availing themselves of legal pot via prescriptions may find that they've signed away their right to arms.
***
Noemie Emery offers an excellent analysis about Obamacare's bastard roots; meaning the fact that, unlike any other major law in American history, it was passed in the face of overwhelming opposition, using factual lies and procedural chicanery.
***
John C. Goodman explains how we lost the war on poverty from the moment we enacted it. Why? Because its very enactment induced Americans, especially black Americans, to abandon the four cornerstones of economic success in America: a high school education, a job (no matter the type), and, most importantly, marriage and children in that order. Again, no surprise to me. For years I've been citing John McWhorter's Losing the Race: Self-Sabotage in Black America
, in which I first saw the numbers showing black economic collapse after well-meaning, guilt-ridden whites forced welfare on them in the 1960s. Black men became mere sperm donors who proved their prowess, not through hard work, self-sufficiency, and family standing, but through guns and sex.
***
I've worked hard most of my life. I started working as a teen, and have kept busy ever since as a secretary, a student, a lawyer, and a mother. All are time-consuming tasks that require having or learning a specific mindset and skills. I bet you all have worked hard too, and that's true no matter your life's work.
Some jobs appear right off the bat to be harder than others. Most would concede that it's incredibly hard to do road maintenance work in Arizona in summer or in Michigan in winter. Marine work — both training and fighting — is hard too. Working in a coroner's office must have a high disgust factor. Working on a cattle ranch is a 365-day-a-year, physically exhausting job. I won't go on, but I will point out that you never read articles from road maintenance people, or Marines, or coroner's assistants, or cattle ranchers and cowboys moaning on and on about how horrible their job is and how only haters don't appreciate what they're doing. Funnily enough, that kind of whiny, narcissistic, incredibly irritating rant comes only from teachers.
As I've so often said, I'm entirely cognizant of how difficult a job teaching can be. My father did it in a time when his wage was only slightly above the poverty level, and he was a superb teacher. What he wasn't was a victim.
I support good teachers, I admire good teaching, and I recognize that it takes time, commitment, knowledge, and skill to be a good teacher. (I'd love to be one of Mike McDaniel's students, since it's obvious that he has all of those virtues and then some.) What I can't stand is the endless sense of victimization flowing from America's teachers. What I'd love to say to them is "Most people work hard and feel that their pay is inconsistent with their effort. You're not special. Get over it.  If you want recognition, get it for being wonderful (a la Mike), not whiny."
***
And a great picture, riffing off of one of my favorite expressions (h/t Caped Crusader):