The Left is wrong about AZ's proposed law, but religious freedom supporters might have to boycott the Super Bowl to make that point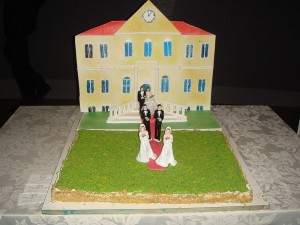 I've mentioned gay marriage once already today as the latest non-issue to roil the left even as the world around us crumbles (a la the 1930s), the American military is reduced (a la the 1930s), and tyrannies are rattling their sabres (a la the 1930s).  Overnight, the same liberal who have been remarkably quiet about the Obamacare debacle, uprisings in Ukraine and Venezuela, the flat economy, etc., have found a new cause:  Arizona, they scream, is poised to enact the next generation of Jim Crow laws, in the form of Senate Bill 1062, an amendment to Arizona's existing Religious Freedom Restoration Act.
This Jim Crow claim, which gained instant traction amongst America's Progressive class, is flat-out wrong as a matter of law and fact.  Nevertheless, presumably in the foolish hope that it can appease the Left into backing off from its ongoing effort to destroy football, the Super Bowl committee is using economic blackmail against Gov. Jan Brewer, promising to pull the upcoming Super Bowl from Arizona if she signs the bill.  To the extent that the Left is using the Super Bowl as a cudgel against religious freedom, it may be time for supporters of traditional marriage to use their own economic pressure against the Super Bowl.
Better people than I have examined the proposed law, so I won't rehash it.  Without addressing the proposed law's specifics, though, it's still possible to show the falsity of the Jim Crow comparison.
First, no mainstream American religion has ever had racial discrimination as a core religious doctrine.  All traditional religions, however, have heterosexual marriage as a central tenet of the faith.  To the extent Southern racists claimed Christianity as their justification for separating the races, all that they could point to was their own twisted interpretations of the Bible, a document that never concerned itself with racial discrimination.
Heterosexual marriage, however, is something quite different.  The Catholic Church elevates it to one of the seven sacraments, and all other traditional religions enshrine marriage between a man and a woman (or several women).  What this means is that the Southerners in times past who asserted their right to Jim Crow laws had no protected First Amendment right.  The contrary is true today:  Those people who will benefit from the proposed Arizona law have a strong First Amendment right that cannot simply be thrown aside.
Second, the Jim Crow laws were actual laws, relying on the state's coercive power.  In other words, they represented government action discriminating against American citizens.  The Arizona law, however, does  not advocate any type of segregation or discrimination.  It simply says that Arizona's government cannot use economic coercion, not to mention the threat of imprisonment, to force Arizona citizens to engage in religiously offensive activity.  There are also safeguards is the act:  The protesting citizen must show that he is acting consistently with his faith and that he has a track record of being faithful.
Jim Crow laws meant that the government was discriminatory and coercive in a matter that did not implicate religion.  By contrast, the proposed Arizona law narrows the range of situations in which the government can be discriminatory and coercive against people of faith.
Third, the Jim Crow laws mandated that Southern citizens refrain from providing goods, services, or jobs to blacks, or they mandated that those goods, services, or jobs, if provided, must be provided in the most limited, demeaning way possible.  The proposed Arizona law not only does not mandate any conduct, it's also extremely narrow in scope.  It says only that genuinely religious people cannot be forced to participate actively in a specific event that clashes with their faith.  It's worth keeping in mind here, as Eidolon so beautifully explained, that up until just a few years ago, every mainstream Democrat politician in America (including Obama and the Clintons) rejected gay marriage, a position consistent with all known human history.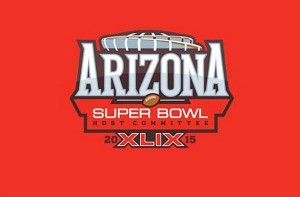 I have no doubt that Gov. Brewer is going to cave to Leftist pressure because of the economic risk that the Super Bowl will pull out of Arizona.  That seems to be the ultimate leverage, right?  But supporters of traditional marriage — or supporters of a religious individual's right not to participate in a ceremony that mocks his beliefs — actually have an even bigger stick than the Super Bowl.  Just as the Super Bowl can boycott Arizona, believers in religious freedom can boycott the Super Bowl.  I mean, it's a great game, but sometimes we have to subordinate pleasure to principle.