Raising your children to be good people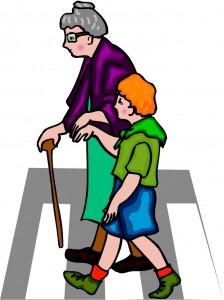 My parents raised me to be academically successful.  They came from a European milieu that valued intellectual elitism above all other things.  That was my value too, and one I applied to the people with whom I chose to surround myself.
As the years went by, though, I realized that intellectual elites often aren't very nice people or even very smart people.  All too often, they armor themselves with degrees and disdain.  Some are nice, some aren't, just like all other people.  When it comes to the ones who aren't nice, though, what's so interesting about the intellectual elite is how easily they rationalize away their meanness.  Their knowledge doesn't lead to morality, it leads to a moral narcissism that sees them as the ultimate arbiters of what's "good.
Having concluded that my parents' European elitist values didn't lead me to the people and places that would have worked best for my life, I've tried extremely hard to raise my children to be "nice."  To me, that word contains within it such  notions as kind, honest, moral, helpful, and loyal.  You don't have to be the top student or the best athlete, but you'd better not be the kid picking on the unattractive girl or the dorky boy. And when someone asks for help, you give it.
For the children's entire lives, I've operated on the principle that, when it comes to them, I have to "catch them being good" — and that means catching them when they've been kind to another person or done the right thing.  I never let such incidents go without saying.
In other words, I agree with Rabbi Joseph Telushkin:
But here's something depressing: It didn't work. For their entire lives, I've been doing the right things — modeling good behavior (sometimes with great effort, since I'm not an innately nice person) and catching my children (and their friends) when they were behaving well — but it didn't work. The hardest thing about the last several weeks hasn't been the inconvenience of crutches, it's been the fact that my children have been completely unwilling to step up and help out. I have been beyond disappointed. Despite all my efforts, I was unable to counter other influences in their lives, influences that revolve around grades, money, and self-fulfillment through selfishness.
My only hope now is that, once they're on their own and life has its way with them, my children will discover the same life lesson that I learned: that at the end of the day, the behaviors that you will value most in yourself and in others are the ones that are rooted, not in money or prestige or transitory pleasures, but in innate decency and goodness.