Monday morning round-up and Open Thread *UPDATED*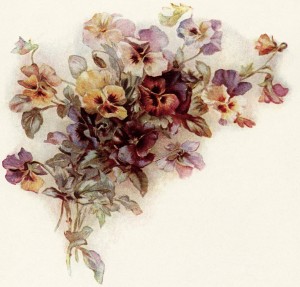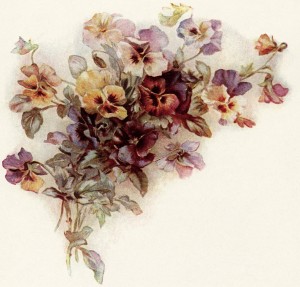 Spring break is over and real life resumes. The kids weren't thrilled to return to school, but I'm pretty pleased to have my life back on schedule. As you could probably tell from last week's lethargic blogging, I don't do well without some boundaries to my days. I'm off to exercise soon (Yay, me!), but first a few quick links:
One of my running themes since Obama started to run for President is that he lies, and lies, and lies some more. The rest of America is finally — finally! — figuring this out for itself.
***
I love Commentary Magazine, which helped me transition from Democrat to conservative. Nevertheless, I've been consistently dismayed by its East Coast, Ivy League, snotty attitude towards Sarah Palin. In that, it perfectly echoes the liberals who surround me who, when unable to challenge Palin's accomplishments in 2008, especially when compared to Obama's much lesser list of accomplishments in the same year, fell back on the line "She's not one of us." It's painful to see that Obama's failures (and he is "one of them") still haven't changed the classist mindset over at Commentary.
***
Political advertisers (i.e., heavily funded Leftist interest groups) own the content at Politico. And Soros' own Media Matters out-and-out wrote content at CBS. The problem is that, while you and I care about this confluence between news that sold as "objective" and hard-line Leftist partisan organizations, ordinary people cannot be made to care. Instead of reacting with outrage and a desire for "clean" information, they continue to respond to dishonest emotional appeals from the Left.  No wonder John Fund can credibly suggest that Democrats will tell any lies, no matter how inflammatory and slanderous (and, therefore, destructive of the American political and social scene) in order to get out that vote.
***
I wrote about the outrage on the Left because the Koch brothers have the temerity to donate to libertarian political causes. How dare rich people buy political influence? Funnily enough (sarcasm), they've been completely silent about Tom Steyer's massive payment for political influence. After my work-out, I think I'll write up a petition, paralleling the MoveOn one, asking people to "denounce" Steyer.
***
Thomas Piketty, an economist, is the newest darling among the Leftist intelligentsia and faux intelligentsia (but I repeat myself), because he claims that capitalism is inherently unfair since it's entirely predicated on income inequality. Clive Crook explains that even the meanest intelligence should see that Piketty's conclusions don't match his data. I'll add something that Crook didn't say and that I'm sure Piketty ignored: Capitalism is not a still photograph; it's a moving picture. In any specific frame, there will be rich people and poor people who are separated by a wide gap. However, the dynamic of capitalism is that the poor in one still photo are not the same as the poor in the next.  Socialism, by contrast, is a still photograph: Except for the coddled nomenklatura, everyone else stays firmly mired at the bottom forever.
UPDATE: Of all sources, the New York Times backs up my statement that the problem with socialist economists is that they understand the economy in static, not dynamic terms:
It turns out that 12 percent of the population will find themselves in the top 1 percent of the income distribution for at least one year. What's more, 39 percent of Americans will spend a year in the top 5 percent of the income distribution, 56 percent will find themselves in the top 10 percent, and a whopping 73 percent will spend a year in the top 20 percent of the income distribution.

Yet while many Americans will experience some level of affluence during their lives, a much smaller percentage of them will do so for an extended period of time. Although 12 percent of the population will experience a year in which they find themselves in the top 1 percent of the income distribution, a mere 0.6 percent will do so in 10 consecutive years.

It is clear that the image of a static 1 and 99 percent is largely incorrect. The majority of Americans will experience at least one year of affluence at some point during their working careers. (This is just as true at the bottom of the income distribution scale, where 54 percent of Americans will experience poverty or near poverty at least once between the ages of 25 and 60).
Hat tip: Tom Elia
***
Anthropogenic climate change is a con. Even if one assumes solely for the sake of argument that our carbon output exceeds the sun's control over the earth's atmosphere, science, history, and common sense all show that a minimal rise in CO2 levels provides more food and water around the world, not less.