Saturday afternoon round-up and Open Thread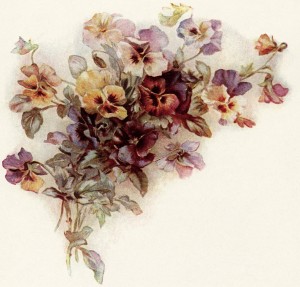 Saturdays just slip away from me. Now you see 'em, now you don't. Suddenly, it's 1:30, and I've accomplished nothing more than making another batch of haroset, which I'm trying to eat in lieu of ice cream. There are things, though, that I'd like to share with you:
The first thing is a plea from the Media Research Center asking for funds to help offset the invaluable assist the Obama administration is getting from a complicit media.  As you know, but too many Americans don't, the media pretends to the American people that it's independent, even as it shills and covers for the President. The deadline for this particular fundraiser is tonight, which is why MRC gets top billing here.
***
Speaking of valuable organizations asking for money, the NRA is taking very seriously Michael Bloomberg's promise to spend $50 million to undermine the Second Amendment in America. The NRA has put together a great fundraising video (see below), and you can donate here if you feel so inclined:
***
Andrew C. McCarthy is one of those guys who has a binary effect on me. Either I love what he writes or I hate it. This time it's love, as he talks about the way in which Obama is using his pardoning power to nullify drug control legislation. It's a typical Leftist move, of course. If you're a Leftist and don't like legislation or constitutional rights, you don't go through Congress to repeal or amend them; instead, you simply announce that you're the Magic Negro, the man who defines what sin is ("being out of alignment with my own values"), the new messiah . . . and you avoid implementing the law and, if so inclined, actually undo its effects.
***
It's not often that you read in just one article a straightforward, commonsensical, easy-to-understand, comprehensive take-down of the global warming scam. You especially don't expect to see that kind of thing from a world-renowned emeritus professor and former NASA scientist talking to the Yorkshire Evening Post (a paper I read a lot back in the days when I lived in England).
***
I've mentioned before that I had Elizabeth Warren as a professor back in the day. I went into her class ignorant, and came out still ignorant, but also frustrated and confused. Whatever else she was, she was a very poor communicator, which is why I find it so peculiar that the Left considers her a spokesman for their Progressive economic causes. Back in the day, speaking in her breathy, elliptical, somewhat telegraphic way, she managed to say nothing at length.
With those memories in my mind, my metrics say Warren would be a dreadful presidential candidate, so I can understand puckish conservatives urging her to run. Of course, should she run, what will actually happen is that she'll still be better than Hillary, whom people dislike, and she'll win the primary.  As the first female Democrat presidential candidate, the press will anoint her and that will be the end of it for any Republican opponent. (On that point, please see again my first item, above, regarding the MRC's plea for funds to de-fang the press.)
***
Peter Wehner has disturbing RINO tendencies, not to mention the arrogance of his class when it comes to Palin. Nevertheless, he's an extremely lucid commentator when it comes to honing in on Obama's failings. I both enjoyed reading and was depressed by Wehner's elegant laundry list of Obama'a serial failings in every area of presidential endeavor.
***
You know that I've got a bee in my bonnet about narcissists. One of the most dangerous things about them is the way their emotional armor means that they are incapable of acknowledging themselves at fault but must, instead, always deflect blame onto others. This tendency is especially destructive when it exists, not at an individual level, but at a societal level.
Take, for example, Islam: No matter where one looks around the world, once Islam is in charge, the economy collapses, violence increases, freedom disappears, and women, Jews, Christians, gays, and other Islamically disfavored groups are attacked, enslaved, and destroyed. This is a society that is ripe for introspection but, because it's predicated on narcissism, the only thing it can do when it confronts its disastrous existence is . . . blame the Jews.
***
We've already talked here about the fact that those environmentally friendly wind farms puree birds, while the solar farms barbecue them. That's not why I'm linking to this PowerLine article. I'm linking because I love the title: MICROWAVES OF THE DESERT; CUISINARTS OF THE SKY.
***
Cliven Bundy, a private citizen, makes an inarticulate, but arguably valid point that American blacks are as enslaved by the Democrat party now as they were in the antebellum South. The media mangles his argument, and destroys him as a "racist," making toxic his entirely valid argument that past due monies owed to the government do not justify the Bureau of Land Management showing up at his farm with full military force, slaughtering his cattle, destroying his water lines, and aiming snipers at his home.  Think about it.  If Bundy were an IRS employee (lots of back taxes there), he would have gotten a bonus, and if he were Al Sharpton (even more back taxes), he'd be palling around with Obama and Holder.
No matter the government's "right" to the land (which is separate from the justice of its claiming that right), Bundy stands for the increased tyranny of the federal government, one that sees it viewing itself as master, not servant.  Indeed, one can argue that, although the government is acting according to the laws it's made, its laws and procedures have become so fundamentally flawed that, per the Declaration of Independence, our government has invalidated itself:
We hold these truths to be self-evident, that all men are created equal, that they are endowed by their Creator with certain unalienable Rights, that among these are Life, Liberty and the pursuit of Happiness.–That to secure these rights, Governments are instituted among Men, deriving their just powers from the consent of the governed, –That whenever any Form of Government becomes destructive of these ends, it is the Right of the People to alter or to abolish it, and to institute new Government, laying its foundation on such principles and organizing its powers in such form, as to them shall seem most likely to effect their Safety and Happiness. Prudence, indeed, will dictate that Governments long established should not be changed for light and transient causes; and accordingly all experience hath shewn, that mankind are more disposed to suffer, while evils are sufferable, than to right themselves by abolishing the forms to which they are accustomed. But when a long train of abuses and usurpations, pursuing invariably the same Object evinces a design to reduce them under absolute Despotism, it is their right, it is their duty, to throw off such Government, and to provide new Guards for their future security.
But I digress. I actually just wanted to talk about Bundy now being toxic, thereby invalidating ideas unrelated to the subject matter that made him toxic.  It's different if you're on the Left.
If you're on the Left, no matter what you do outside of politics, you're never toxic. Take Paula Poundstone, for example, a convicted child molester. That fact isn't preventing the Marin Jewish Community Center from opening its arms to her. I don't know whether Poundstone has reformed or repented, something that makes a difference to me, because I'm a big believer in both. I just know that, if Poundstone was a conservative, not a Progressive, she'd never be forgiven for her sins, and would be persona non grata in perpetuity, as to all matters.
***
And finally, maybe we are at last seeing small cracks in the damned dam that is political correctness: