Important Public Service Announcement about communications from the IRS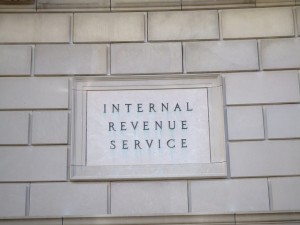 This is a verified message from a well-respected CPA and Tax Attorney who undoubtedly has heard too many stories from clients scammed by fraudsters purporting to be IRS agents.  Please take this message to heart and pass it on:
Remember this. Tell your family. Tell your friends. Too many good, honest, trusting (that is, vulnerable) people have fallen for this lunacy and lost thousands (and tens of thousands) of dollars as a result.

The IRS is very old fashioned. They are all about putting stuff on paper. If they want your attention, they will attempt to contact you, not just once or twice but again and again and again, via a written notice, on a piece of paper, which they will send to you in an envelope, in the U.S. Mail. The IRS will not call you, fax you, email you, text you or try to reach you via Facebook or other social media.* They will send you a piece of paper in the U.S. Mail.**

If you are contacted by "the IRS" in any fashion other than by a piece of paper in the U.S. Mail (avoided by fraudsters because the penalties for mail fraud are very severe), the chances are 99.999999% that this is really not the IRS and you are being scammed.

Don't talk to them.

Hang up on them.

Then, immediately, call the IRS Scam Reporting Hotline at (800) 366-4484 and report the incident.

* In extreme cases, the IRS might show up on your doorstep. If that happens, it's almost certainly a criminal matter so, once again, Don't Talk To Them!! Ask for the agent's card and call a lawyer.

** If you get a written notice, you'd still be well advised not to handle it yourself. Hire an experienced CPA or an Enrolled Agent to handle it for you. The fees you pay will be worth it, saving you time, money and headaches, in the long run.