The Bookworm Beat 5-14-15 — "Just another busy day" edition and Open Thread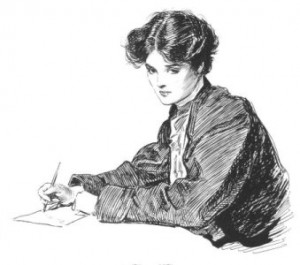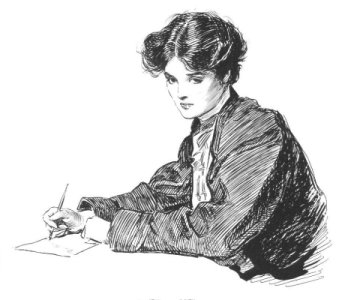 Another day where life got in the way of blogging. Hope these interesting articles compensate for the long silence.
What's she got to complain about?
It's already old news that Michelle Obama — Princeton and Harvard grad, highly paid (but still useless) lawyer; and jet-setting President's wife — thinks herself very poorly used by the American system. To hear her tell it, she's been chewed up and then spit out on a filthy sidewalk, where crude, rude, KKK-type white people have ground her remnants into the dust. I just have a few links about this and a comment.
Link One: Writing at Allen West's site, Michele Hickford has the perfect commentary about Ms. Obama's whines.
Link Two: Meanwhile, Michelle Malkin (and yes, it's funny that the whiner and the skewerers are all named Michelle) neatly deconstructs all the lies behind Michelle's complaints.
Link Three: Wolf Howling points out that Ms. Obama is just one weapon in the race hustlers' arsenal.
Wolf Howling also alludes to an important, and extremely sad, point: Ms. Obama may be lying about her facts, but she's not lying about her emotions. This Ivy League-educated,  spoiled, pampered, private-jetted darling genuinely feels as if she is a victim. It turns out that the only thing worse than having to listen to Michelle Obama is actually to be Michelle Obama and to live within that unhappy, resentful, beleaguered brain.
Hollywood wants you — but you shouldn't want it back
Early this week, I wrote about all the horrid, distasteful people who populate my TV screen lately. Robert Avrech, who is someone with a much greater understanding of Hollywood's inner workings made the same point in an article he wrote last December:
Sadly, most series on the air and in development are unsubtle messages formulated by postmodern Holly wood writers, producers and executives. This is no longer mere propaganda, but a clarion call for a new national morality. It is a world where women do not need husbands to raise children, as in Playing House, where the most anticipated marriage on TV is between two men, as in Modern Family and where the ties that hold a family together are murder, rape and plunder, as in Vikings. The protagonists of The Americans, a Cold War drama, are a ruthless but attractive Soviet couple working as spies against America. In the hit Netflix series House of Cards, a Washington D.C. power couple, played to silkily sinister perfection by Kevin Spacey and Robin Wright, lie, cheat and murder their way into the White House. Blessedly, these repugnant American Borgias have chosen not to have children. But the show's writers would have us believe that theirs is a glorious union.

In the new Hollywood lexicon, the family is a unit held together not by traditional family values, but by gangster ethics.
Global warming is real — provided you ignore all the facts proving that it isn't
The global warmists are getting increasingly shrill in their insistence that the earth is on the verge of boiling us all to death, and that anyone who denies it is a flat-earther who, in a just world, would be burned at the stake for heresy (if only burning at the stake didn't increase the atmosphere's already deadly carbon load). Being ignorant, these hysterics do not understand that, historically, global warming has always been a blessing for mankind, increasing available water and crops, and allowing people to focus on cultural advancement. Global warming would be a good thing.
Of course, there is no global warming. More likely, there is going to be global cooling, thanks to a very quiet sun — and global cooling has always meant famine. We in America might be able to weather a famine (especially if we can agree that humans matter more than Delta Smelt), but more fragile economies are going to be in desperate trouble.
By the way, if a warmist challenges you about the assertions I just made (no warming, probable cooling), you could point that person to 22 inconvenient facts about our climate.
Oooooh, Luuuuucy!
Another piece of old news is Mark Halperin's embarrassingly racist questions as he tried to prove to Hispanics that Ted Cruz is really a coconut — brown on the outside, but totally white-racist-male-chauvinist-pig on the inside. However, even if it is old news, if you haven't read Fausta's response to Halperin's nonsense, you've missed something fine.
Halperin, faced with attacks from the Left and the Right, did an "I'm sorry you're offended" apology. And Cruz, cleverly avoiding his reputation for snarkiness, responded with an extremely gracious "you have nothing to apologize for."
The First Amendment's death continues apace
Victor Davis Hanson keeps getting better — which is impressive when one considers how good he was to begin with. The whole time I was reading his article about the Left's steady deconstruction and destruction of the First Amendment, my head kept bobbing up and down, like one of those nodding dog toys you used to see in the windows of cars. If you read it, you'll nod too:
Apparently there is no longer a First Amendment as our Founders wrote it, but instead something like an Orwellian Amendment 1.5, which reads: "Congress shall make no law respecting an establishment of religion, or prohibiting the free exercise thereof; or abridging the freedom of speech, or of the press — except if someone finds some speech hurtful, controversial, or not helpful."

Cowardice abounds. When artists and writers mock Mormonism in a Broadway play like the Book of Mormon or use urine or excrement to deface Christian symbols, no Christian gang seeks to curb such distasteful expression — much less to kill anyone. Every religion but Islam knows that its iconography is fair game for caricature in the United States; none sanctions assassins. Jihadists seek to make this asymmetry quite clear to Western societies and thereby provide deterrence that gives Islam special exemption from Western satire and criticism in a way not accorded to other religions. And they are enabled by Westerners who prefer tranquility to freedom of expression.
When will Kirsten Powers realize she's a conservative?
For many years, as I slowly realized that I was no longer aligned with Democrats, I still thought of myself as a Democrat, albeit a smarter, more informed one. It took a while for me to figure out that my values were completely inconsistent with today's Democrat party and that, rather than honoring myself by remaining a Democrat, I was demeaning myself.
Kirsten Powers still considers herself a Democrat, but I suspect that, as she looks at toxic Democrat-led policies on America's college campuses, she may eventually want to leave that identity behind too:
The root of nearly every free-speech infringement on campuses across the country is that someone—almost always a liberal—has been offended or has sniffed out a potential offense in the making. Then, the silencing campaign begins. The offender must be punished, not just for justice's sake, but also to send the message to anyone else on campus that should he or she stray off the leftist script, they too might find themselves investigated, harassed, ostracized, or even expelled. If the illiberal left can preemptively silence opposing speakers or opposing groups— such as getting a speech or event canceled, or denying campus recognition for a group—even better.
Self-identified "moderate" Muslims sound surprisingly extreme
I was talking with a friend today about American blacks and the way they resolutely refuse to involve themselves in their own salvation, preferring to blame white people and then to look to the majority-white government system for succor. Every time I spoke broadly about "blacks," my friend reminded me that the majority of American blacks are just like me: hard-working, honest, and decent. It's only the noisy ones who are engaged in black-on-black killings, drug use, single motherhood, and rioting.
My friend, as usual, is correct.  Thinking through my rhetorical laziness, I realized that the reason I keep lumping all blacks together, as if the disgraceful minority represents the completely ordinary and respectable majority, is because whenever the minority acts up, the majority, instead of castigating those self-destructive behaviors, supports the behaviors, joining in the constantly repeated chorus of "It's not our fault; it's whitey's fault; now give us money."
My friend then reminded me that speaking up isn't that easy. Blacks who step off that plantation are subject to vicious racist attacks that would do the KKK proud — except that these attacks come from Democrats. (Oh, wait!  The KKK was also Democrat, wasn't it?  It seems as if the Democrats, no matter where they stand politically vis a vis blacks, always keep a closet full of disgraceful racist taunts at the ready.)  As a closet conservative in my community, I know precisely how difficult it is to stand against your community, especially when you're raising children.
This is all by way of introduction to the concept of "moderate" Muslims. Those who speak out sound remarkably like the fanatics. And those who don't speak out . . . well, it's difficult to know whether they agree with the fanatics and so-called moderates, or if they're simply scared to death.  After all, an ISIS sword is even more devastating than a Democrat's racial slurs.
Our profoundly weak economy
Progressives I know insist that the American economy is in great shape and invariably point to the stock market as proof. They seem incapable of understanding that years of low interest rates, steady money printing, and quasi-fascist crony capitalism have disconnected the stock market from the economy. The stock market no longer proves anything at all, except that those who know how to operate the political system can still get rich.
Given how weak our economy is, and how dangerous the money policies are that drive the illusion of prosperity, it's small wonder that a well-known economist says that the next recession — and there will be a next one — will be devastating.
Our Leftist Pope
A few years ago, I said that Pope Francis, no matter how nice a person he is, is a hardcore Leftist product of Liberation Theology.  Sadly, recent events prove that I do not stand corrected.
You can tell she's a Christian because….
Barronelle Stutzman, the gal whom Washington State has been intent upon destroying because she refused to provide flowers for a gay wedding, got a chance to have her say in the Washington Post. You know how you can tell that she's a Christian? It's not just that she makes a compelling case explaining how she can be friends with gays while still standing behind her freedoms of speech, religion, and association when it comes to being forced to provide her artistic services for a ceremony that runs counter to her mainstream faith.
No, the real reason you can tell that Stutzman is a true Christian is that, when she speaks of the man who turned her over to the Nazi branch of the Washington State political correctness police, she still calls him her "friend." Stutzman either has her tongue firmly in cheek, or she is a woman who takes seriously the Christian notion of turning that same cheek.
Anyway, please read Stutzman's article. The conclusion sums up what every American should understand about freedom:
In Washington, Rob and Curt have the right to get a marriage license. But that doesn't mean that the state should be able to force people in the creative professions like myself to create expression celebrating the ceremonies. We all have different viewpoints about how to live our lives. One thing I've loved about our country is that we protect the freedom of artistic expression and the right to disagree over these kinds of issues without one side being threatened by the government over it.

But whatever the state says and however they want to try to punish me, they can't change my faith. What happens in my business or my life is in God's hands. Having a clear conscience means much more to me than any amount of money or my business. Rob and Curt have their beliefs about marriage and aren't being stopped by the state from living them out. I only ask for the same freedom.