The Bookworm Beat 8-28-15 — the "I vant to be alone" edition and open thread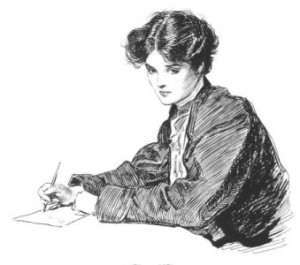 Sorry for the silence yesterday. The day started with my daughter's migraine, which is something that needs to be taken seriously because, on a scale of 1 to 10, which 1 being a nothing of a headache and 10 being a bad migraine, hers come in at 25 and need a trip to the ER if we're not vigilant.
We were vigilant, so I thought I'd successfully avoided the ER — that is, I thought that until I got a call from my Mom's skilled nursing facility telling me that she'd taken a fall and was being loaded into the ambulance.  Lots of blood outside of her head and a very little bit of blood inside of her head, so she got checked into the hospital so that they could keep an eye on her.  I got to bed by 3 and was up again a little after 6 to get the kids off to school.  I'm tired and grumpy.
Meanwhile, in between those to minor head cases (pun intended), it was just the usual "everybody wants you" kind of day, which is the same that can be said for this morning.  I've got the two videos that sum up my feeling about life now:
Yeah! What Garbo said….
Still, aside from feeling sorry for myself this tired morning, I do have a few things to share.  First, a friend sent me an email with some links, so I'll share it with you as written (with his permission, of course):
A smart friend on academic fraud, microaggressions, and Clinton apologists
From the NYT:  Many Psychology Findings Not As Strong As Claimed, Study Says.  Actually, the article is far more damning than the headline would lead you to believe.  An attempt to duplicate 100 experiments whose finding were deemed to be at the core of current psychological teachings and beliefs failed catastrophically.  The results of over half the experiments could not be duplicated.
The story of the Roanoke murder gets even more troubling.  Apparently, it was all microaggressions that set him off.  This article tells how he interpreted everything done by white employees as racist.  This guy is a poster child for what blacks are being fed today by the Left.  Want to bet that is why ABC, which has had Vester Flanigan's manifesto now for two days, has not released it?
David Ignatius has a column out this morning on The Clinton Scandal That Isn't.  It looks to be laying the groundwork for the next version of Hildabeast's defense.  Yes, he says, she sent some classified materials over an unsecure e-mail system, but the reality is that the secure system is so ponderous and time consuming everyone does it.  He baldly asserts along the way that other prosecutions for mishandling classified information do not fit Clinton's fact pattern.
I love the way he describes the Petraeus prosecution:  "Petraeus pleaded guilty to a misdemeanor last April for 'knowingly' removing classified documents from authorized locations and retaining them at 'unauthorized locations.'"  How that differs from Hillary maintaining a private server to retain classified documents, apparently in an unauthorized bathroom in Colorado, neither Ignatius nor any of his mostly anonymous sources explain.
I could spend the day listing all the untruths and half truths in this one page article.  Most of them can be dealt with simply by noting that Ignatius raises one distinction without a difference after another, and that if his version of the acceptable handling of classified documents were ever to take root, we would not have a national secret left.
Beyond that, he also carefully limits his inquiry.  His thesis is that this will only be a "scandal" if Hillary is charged with mishandling classified information.  He does not address Hillary's decision — one that violates policy — to unilaterally wipe her server.  He ignores the obvious conclusions that can be drawn from the stonewalling of responses to subpoenas and FOIA lawsuits.
And the more I think about this, the more I think Hillary has one question that she absolutely does not want to answer under oath.  On what day did she order her server wiped?  I have never seen so many legal and linguistic gymnastics given over to avoiding answering any question.  I wonder if it happened in March 2015, right about the time the subpoena was issued.
Bookworm here:  I'd just like to add that, if Hillary's "it was too cumbersome" defense works, I find paying taxes, stopping at red lights, not littering, parking at meters (and paying those meters) cumbersome too.  Since America is all about equality, I feel I should be cut precisely the same slack her defenders are cutting for Hillary.
Just so you know how truly awful Margaret Sanger was
As a product of San Francisco public schools, I was raised to revere Margaret Sanger's selfless efforts to help poor people. What I wasn't taught was that her efforts at birth control for poor people were done in the service of the same impulse that led Hitler to send Jews, Gypsies, gays, and mentally and physically disabled people to the death camps: the desire to rid the white world of defective races and individuals. Here's a nice Sanger quotation: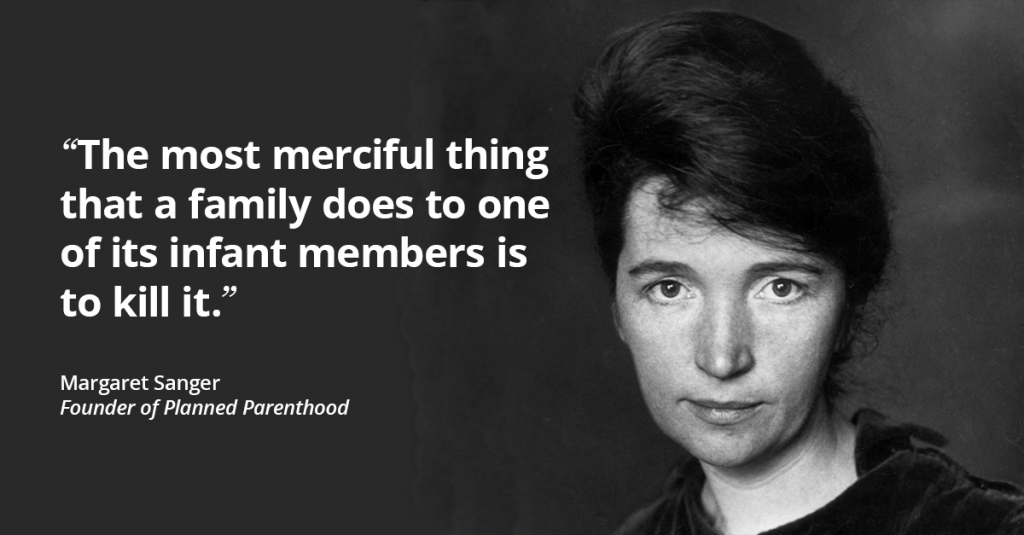 "We should hire three or four colored ministers, preferably with social-service backgrounds, and with engaging personalities. The most successful educational approach to the Negro is through a religious appeal. We don't want the word to go out that we want to exterminate the Negro population. And the minister is the man who can straighten out that idea if it ever occurs to any of their more rebellious members.
This is separate from abortion.  This goes to the Left's habit of getting us, as a society, swearing fealty to truly evil people.
Thomas Friedman's seminal lies
I've long since given over attacking Thomas Friedman.  He's too easy a target with his adoration for Saudi Arabia's tyrannical, antisemitic governing style (although, ironically, Obama's love for Iran is pushing Saudi Arabia and Israel together), his passion for Chinese totalitarianism, and his frequently recycled columns, complete with straw man arguments.  Nevertheless, it's worth knowing that his awfulness goes right to his core, because his whole career as a seemingly objective Middle Eastern observer is a lie.
The carbon offsets scam
Will it surprise you to learn that the only thing the whole carbon offsets scheme did was to encourage dishonest nations (of which there are many) to increase their carbon output?  No?  Well, it didn't surprise me either.  My Leftist friends, incidentally, offered this response when I posted on Facebook the article about the scam:  *crickets*
And Hamas operatives are liars and scammers
I've got to run, but I'll leave you with a link to how Hamas operates, creating propaganda videos for the benefit of credulous idiots and/or malevolent enemies of Israel.