The Bookworm Beat 10-21-15 — the "purging papers" edition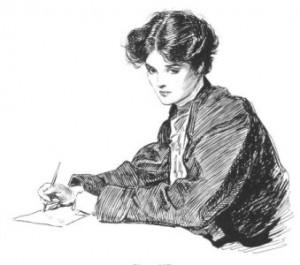 My Kondo-mania continues unabated. The task I've assigned myself now is to get rid of all but the most necessary papers in my house. And of those, unless the paper itself has some historic, emotional, or legal value, to scan what remains. I've been sorting and shredding all day, and am only taking a break now because my son refused to believe me that our little home shredder would jam if he fed in more than three pages. He stuffed in nine, and is now using tweezers to clean out the shredder. Meanwhile….
The bloodless Muslim takeover of Europe
Daniel Greenfield's article about the Muslim invasion is best summarized in this paragraph:
Europe invested in the values of its welfare state. The Muslim world invested in large families. Europe expects the Muslim world to bail out its shrinking birth rate by working and paying into the system so that its aging population can retire. The Muslim migrants however expect Europe to subsidize their large families with its welfare state while they deal some drugs and chop off some heads on the side.
Mr. Bookworm, incidentally, couldn't understand my dismay when I learned he'd donated $100 to help the refugees. He tried to analogize the situation to Jews fleeing Nazis, and castigated me for being the person who wouldn't help the Jews. He couldn't understand what I meant when I said that these refugees, by virtue of being Muslims from hard-core Muslim countries, are Nazis fleeing worse Nazis. I don't want to help either group.
Rebutting the lies about Israel
If everyone read Ron Dermer's Ten Deadly Lies About Israel (and kudos to Politico for publishing it), the world would be a better place. Israel would be treated as a nation among nations, and the Palestinians would be unfunded and unfriended. An example:
Ninth: The reason the conflict and the violence persist is because the Palestinians don't have a state.
False: The Palestinians have repeatedly refused to accept a nation-state for themselves if it means accepting a nation-state for the Jewish people alongside it. In 1937, the Palestinians rejected the Peel Commission report that called for two states for two peoples; in 1947, they rejected the U.N. partition plan that did the same. In 2000 at Camp David and again in 2008 the Palestinians rejected new proposals that would have created a Palestinian state. The Palestinians rejected peace both before and after the creation of Israel, before Israel gained control of the territories in 1967 and after Israel vacated Gaza in 2005. The Palestinians have always been more concerned with destroying the Jewish state than with creating a state of their own. The core of the conflict remains the persistent refusal of the Palestinians to recognize the nation-state of the Jewish people in any borders.
Armed Jews would have made a difference during WWII
Ben Carson may have been a little too optimistic when he said that, if Jews had been armed, they could have stopped the Holocaust. What is certain, though, is that Jews would have been harder to capture and less yielding had they been able to challenge the Nazis — and the Nazis knew this because the first thing they did when they decided to destroy world Jewry was to disarm all Jews within reach (as all tyrants do when they're ready to destroy their chosen victims). William A. Levinson explains what the Nazis did and how important small arms are to partisan resistance (something for Americans to consider in the fight to grab our guns).
If you attack cops, you're likely to die
Trust Thomas Sowell to cut through the Leftist shower of fecal matter about police shootings, starting with a teenager's recent death after the teen went crazy during a routine traffic stop:
"He was only a kid" is an almost automatic reaction of the parents and the media. "He didn't deserve to be killed" over a traffic violation, or because he didn't drop a toy gun when ordered to, or some other minor infraction.

Are we so addicted to talking points and sound bites that we can't be bothered to use common sense? If you are killed by a teenager, you are just as dead as if you had been killed by the oldest man in the world.

It doesn't matter how minor the law violation was that caused the young guy to be stopped. He wasn't shot for the violation — which could have been jay-walking, for all the difference it makes. He was shot for attacking the police, after having foolishly escalated a routine encounter into a personal confrontation.

Irrational statements by the young man's parents may be understandable when they discover that their son is dead. But for media people to make such mindless statements to a nationwide audience is just grossly irresponsible.
Income inequality is not an economic issue
The Democrat presidential candidates were obsessed with economic inequality. They are obsessed, of course, because it gives them permission to rob from a smaller class of Americans and give to larger class of Americans, thus ensuring them perpetual power. Dennis Prager, however, points out that, while the Dems are giving themselves a political and financial power card based on their "inequality" rallying cry, inequality is actually a moral, not an economic, problem:
It depends, first of all, on the economic status of the poorer members of the society. If the bottom percentile of society has its basic material needs met, then the existence of a big gap between its members and the wealthiest members of the society is not a moral problem.

But if the members of the bottom rung of society are in such an impoverished state that their basic material needs are not met, and yet there is a supremely wealthy class in the same society, then the suffering of its poorest class renders that society's inequality a moral problem.

And what most matters in both cases is whether the wealthiest class has attained its wealth honestly or corruptly. If the wealthy have attained their wealth morally and legally, then the income gap is not a moral problem.
Second Amendment links
America is not the top Western nation for the number of people per capita killed in mass shootings. You'd be surprised which countries are higher up the list.
Gun free zones are nothing more than honey pots for people crazy enough to kill, but not crazy enough to want to be stopped before they've had a good long time with their victims.
Obama — America's greatest warmonger — and the Left doesn't care
With Obama being the greatest warmonger ever to occupy the White House (wars in Iraq, Afghanistan, and Libya, not to mention all those drone strikes, mostly on civilians), there have been only minor exceptions to the anti-War Left's eerie silence since 2009. Noah Rothman posits that maybe, just maybe, they never were an anti-War Left. Instead, they were an anti-Bush Left and, to the extent the wars were framed as serving America's needs, an anti-American Left — which is what we here said all along.
Speaking of which, someone has gone to the effort to imagine what it would be like if Romney stood in Obama's blood-stained combat boots.
Israel needs to ignore the world and do what's necessary
If you're going to be damned if you do and damned if you don't, and if doing benefits you, just do! Evelyn Gordon explains that, despite yielding constantly to demands from the US, Europe, and the Muslims, Israel is in no better shape than she would have been had she gone ahead with her preferred actions vis-a-vis settlements and other issues. That being the case, Israel should just stop trying to be the best little nation in the world, and do what she and her citizens need her to do.
XXX
For a brief while, I was trying to be a bankruptcy attorney. It turned out not to be my cup of tea. I did learn, however, that it's often very useful for a business to declare bankruptcy, shed most of its debt, restructure, and start again. Kevin Williamson suggests that the U.S. may have to benefit from this procedure. I just doubt whether the world can weather a bankrupt America shedding most of its debt.
Viewing Muslim men with appropriate caution
One of the aides at my Mom's care facility is trying desperately to break away from her Muslim husband. I don't know the details, but I do know I've heard countless stories of Western women being charmed by romantic Muslim men, only to discover that there's a big difference between a Muslim boyfriend and a Muslim husband. The latter tends to like to assert his cultural and sharia prerogatives, usually with the children as his hostages in some lovely country like Qatar or Saudi Arabia. That's why, rather than being outraged by the young lady in this video, I thought she was pretty wise. Unless you're certain that your Muslim guy is someone like the amazing and wonderful Dr. Zuhdi Jasser (or like a completely Westernized Muslim man I know, who is an utterly dear person), you need to know very clearly what you're getting into — and a street pick-up isn't the way to do it.
What the media means when it dismisses Jewish injuries as "moderate"
This is how it looks when the media tell you a Jew has been "moderately injured" in a Palestinian stab attack! pic.twitter.com/juSoqgMP0c

— I Support Israel (@isupportisrael_) October 19, 2015
Netanyahu wasn't wrong when he talked about the Mufti and Hitler
Netanyahu stirred up a hornet's nest when he suggested that it was the Mufti of Jerusalem who got Hitler going on the idea of a Holocaust, as opposed to exiling or enslaving Europe's Jews. Some people think that Hitler got the idea from Stalin, after his troops saw how effectively Stalin liquidated his own people. But there's no reason to believe Netanyahu was wrong. The Mufti enthusiastically supported liquidating Jews and there's no doubt that he and Hitler had a common fanatic hatred for the Jewish people. Certainly, my mother ended up in Indonesia because, when she was living in British-mandate Palestine, British officers told her father that, if they couldn't hold out against Rommel (and they were dubious that they could), every Jew in Palestine would be slaughtered. Both Nazis and Arabs would participate, with each group egging the other on.
Anyway, Melanie Phillips has lots more data about the Mufti, who was by any measure an exceptionally evil man and Hitler's soul mate.