In the Turner rape case, does the fact that the victim passed out during sex mean she said "No"?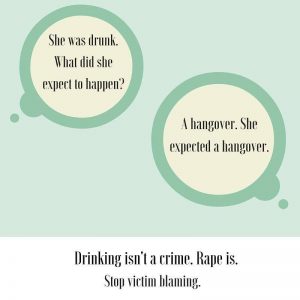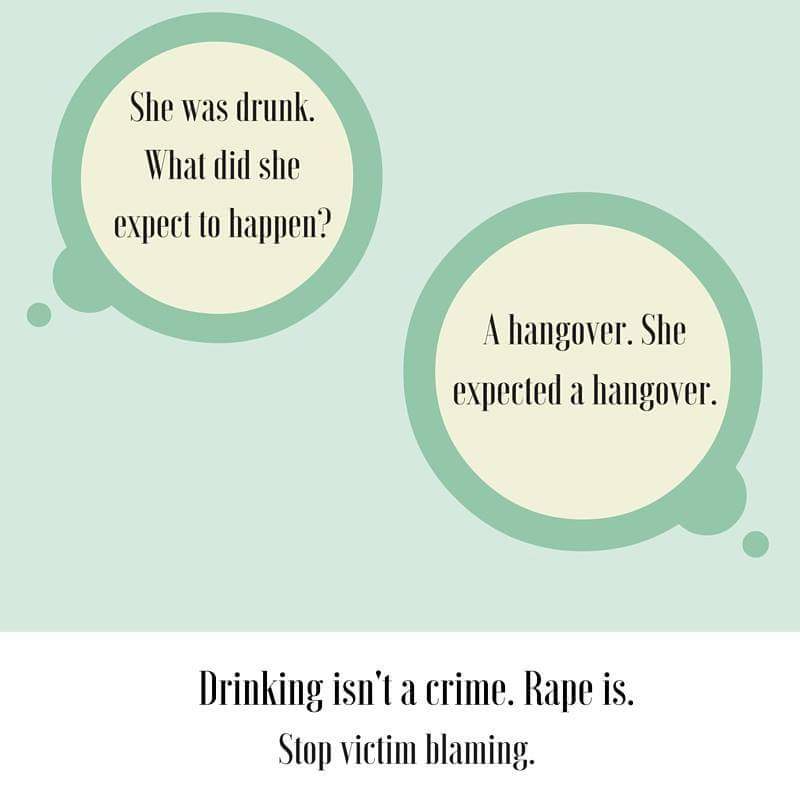 Like a dog with an old bone, I'm still gnawing away at the Brock Allen Turner rape case, which I blogged about at some length here.  I can sum up that long post thusly: When both parties to sexual intercourse are grotesquely drunk and the victim has no memory of the entire evening — including whether or not she consented to the act — it is unjust to find the man guilty of rape, which is an intentional act.
I've seen two objections to this argument. The first is that Turner's running away when third parties caught him in the act shows a consciousness of guilt. The second is that, even if the victim drunkenly consented to sex, when she became unconscious she withdrew that consent. I disagree with both those arguments.
As to the first — that running away showed a consciousness of guilt — it's just as reasonable to believe that turner was (a) frightened or (b) conscious of a different type of guilty; namely, that it's not the done thing in America to have sex out of doors in front of an audience.  Moreover, because Turner was so drunk (more than two times over the legal limit) and the victim was unconscious and lacked any memory of events, neither of the two people most closely involved in the activity can explain what was going through Turner's drink-befuddled mind when he ran.
Regarding the second argument — that the victim's passing out withdrew consent — that assumes that Turner was aware that she had passed out. It's perfectly reasonable to believe that he was not aware of the victim's changed mental status. First, if Turner was as drunk as his blood test indicates, his cognitive functioning was grossly impaired. If the victim exhaled a puff of air or a grunt every time he thrust into her, that could have been enough for his intoxicated mind to register consciousness on her part.
Second, and this is not very complimentary to men who care about their partner's happiness, there are large classes of men for whom sex is entirely about their own pleasure. Once they've engaged in minimal foreplay (assuming they even bother), they view their partner merely as a receptacle, not as a participant in a mutual act.
Guys, women talk.  And because women talk, I can't tell you the number of times I've heard about guys who lose all interest in their partner when they're getting their rocks off. Women describe just lying there, waiting for the act to end, aware that the guy has mentally transformed them into a life-sized Japanese sex doll.
And it's not just the women I know doing the talking.  It's also a standard trope in romance novels that the heroine has had to suffer through some oaf's insensitive sex, something that makes her all the more aware that the romantic hero, when he finally makes love to her, is a truly wonderful person who cares about her pleasure. Heck, there are whole mythologies built around the claim that Victorian brides were admonished to handle the sex act by "Lying there and thinking of England." There's a sexual approach that works well for men who find it a waste of time to continue the "love-making" throughout the entire act of sex.
With all of this is mind, I think it's valid to accept that, whether because of a selfish nature or complete intoxication, Turner may have found his partner's satisfaction totally irrelevant. He would be just one in a long line of men who feel that, as the woman is warm and breathing, he has no obligation or interest in checking with her to make sure she's enjoying herself or that she's even awake.
It's therefore entirely possible that Turner had no idea the victim had withdrawn consent by passing out. He may just have appreciated the fact that she wasn't constantly insisting that she take care of her needs when all he wanted to do was take care of his own. That makes him an insensitive jerk, but not a rapist.
And one more thing:  Remember when I blogged about the liberal friend — an otherwise wonderful woman whose friendship I cherish — who felt that a woman should always be believed if she claims to have been raped? She apologized to me for having that attitude. She found so disturbing the notion that a young man's whole future would be jettisoned in a situation in which it was impossible to tell if non-consensual sex had occurred, just because the gal felt violated afterward, that she rethought entirely the current system that instantly convicts a man, no evidence required.
The best system, of course, is one that simultaneously believes the woman's accusations (treating her with respect and concern) and believes the man's protestations of innocence (so as not to treat him like a criminal) until the entire matter has been tried in a court of law, using the stringent principles of due process that we developed over the years.