A few notes about Beijing (and business class)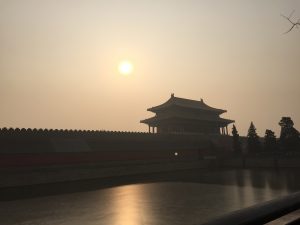 Last night, I posted a few pictures of Beijing before I staggered off to bed, too tired even to remember that we'd crossed into 2017. (Happy New Year to all of you, by the way.) Now, though, I have time for a little narrative.
Because I was boasting about the wonders of me — me! — flying business class for the first time, I should lead with a few words about Air China's business class service on a flight from SFO to Beijing: it was wonderful! Each business class passenger has a little pod with a seat that can lie flat in the pod. It was the first time I've ever traveled without knee pain. The food was very good and the service superior. I'm not a good sleeper at the best of times, but I was so comfortable I managed to grab almost five hours of sleep — a record for me.
Our stay in Beijing was only for 15 hours, the length of our layover. The Chinese government, however, has instituted 72 hour visa-free transit, so it's very easy to get away from the airport and look around. We therefore book in advance a layover tour, from Beijing Tours Guide, a company I found through TripAdvisor. I was very pleased with my choice.
The adventure starts when one tries to get out of the airport. It's very important to choose the correct line at immigration and at customs, or else the unwary traveler can find himself trapped in the airport until his departing flight without any ability to take advantage of the layover visa. Fortunately, Beijing Tours provided clear instructions so, other than some Russians cutting in on the very long lines (something our guide explained is common for Russian travelers), we were able to get out of the airport in only 2 hours.

When we finally got through the arrival process, our guide, Anson, was waiting for us. He was a friendly, ebullient, funny, and well-informed man, so we couldn't have been better served. He led us to a big, well-maintained van, with a driver who was thankfully very good. For the next ten hours, we got a whirlwind tour of Beijing's main sights: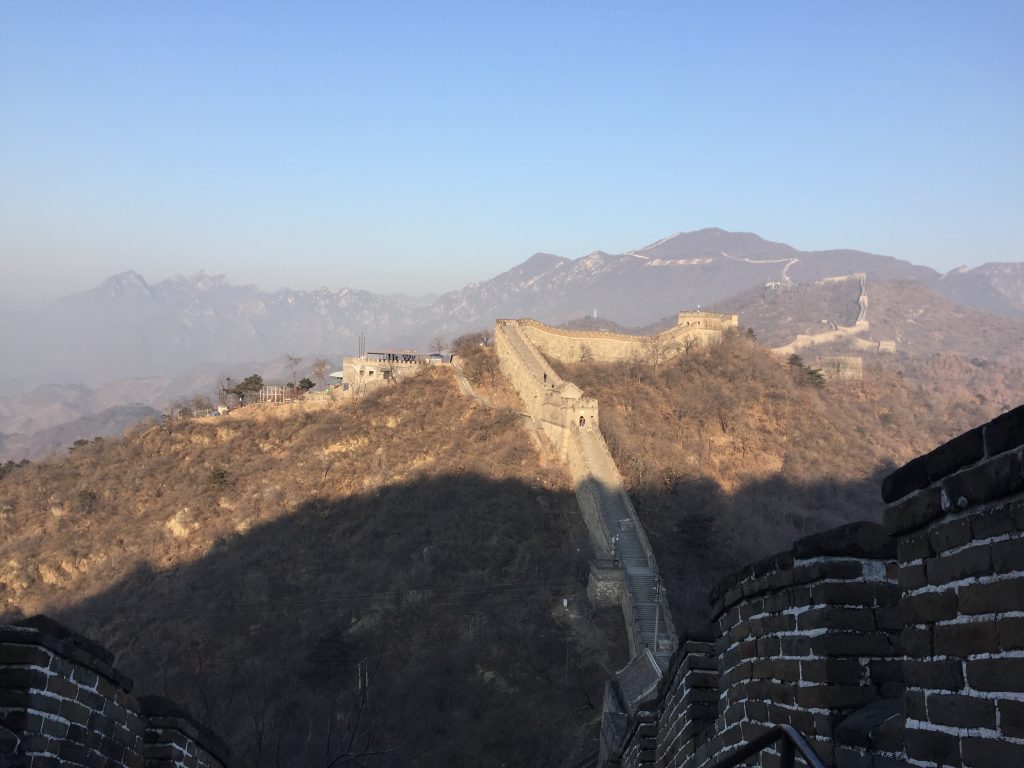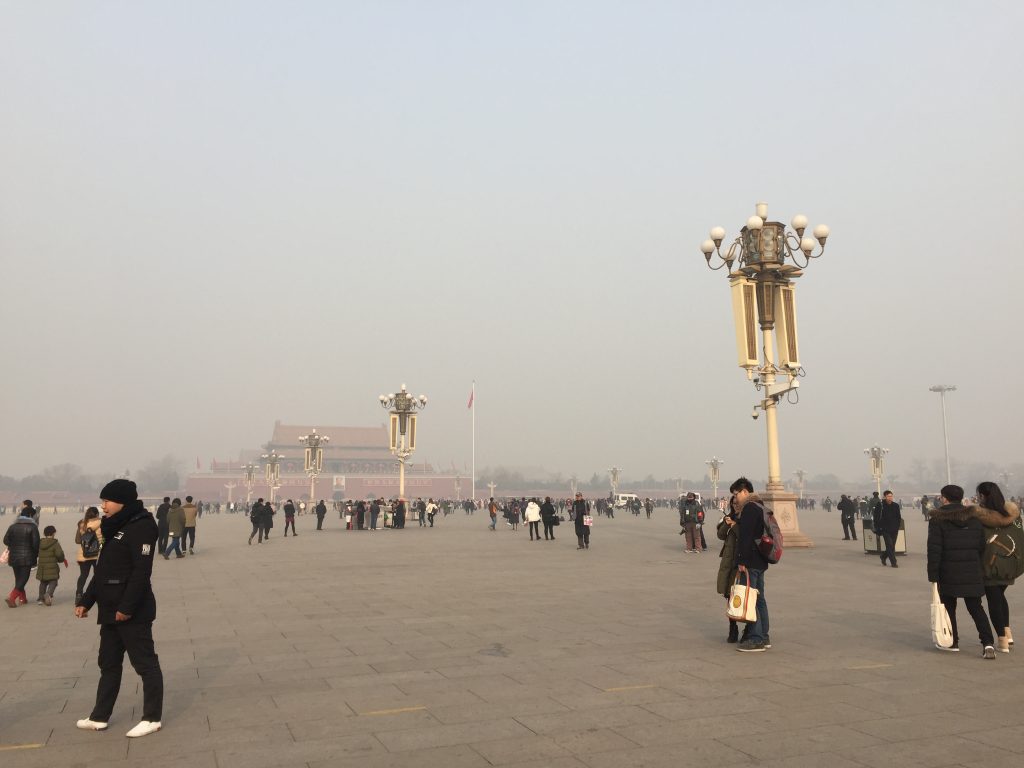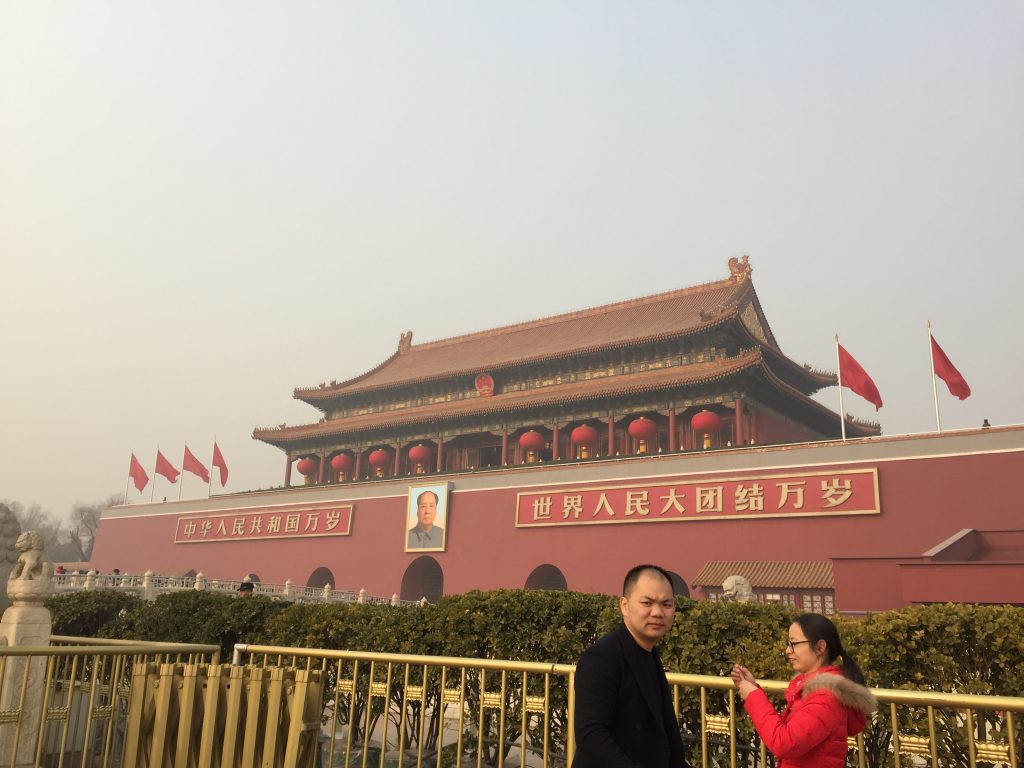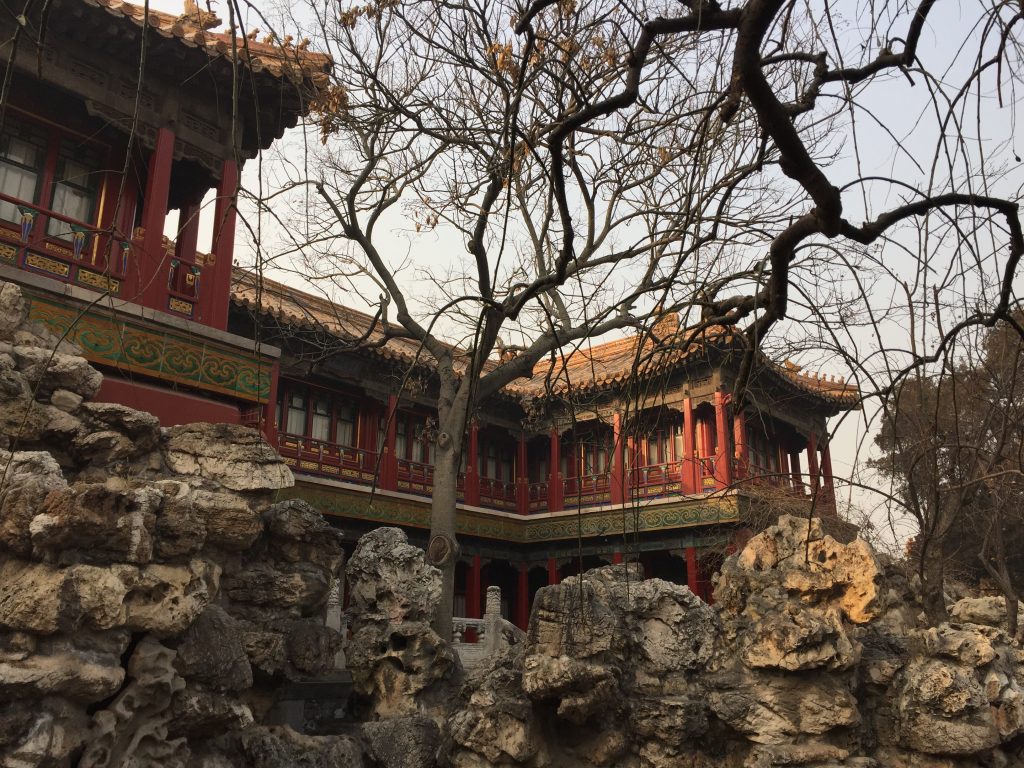 A few summary impressions:
Beijing is an impressive and iconic place to visit. Thanks to movies and television, I was familiar with every place we visited, but seeing them in person — and feeling their vast scale — was an almost other-worldly experience. There's nothing intimate about Beijing. It's huge and neither TV nor movies can prepare you for its immensity.
It was cold (-9 C) so, despite having worn fairly warm clothes, I was grateful for the warm coats Beijing Tours provided. It was also fun for me, a Californian, to see all sorts of frozen waterways.
Thanks to China's prep for the Olympics, the city has a very modern infrastructure — so much so that Anson told us that, when he leads tours in America, his Chinese flocks are shocked at how old-fashioned America's infrastructure is.
The City was much cleaner than I expected. In San Francisco during the 1970s the Chinese immigrants were not known for keeping streets clean. While the areas we saw in Beijing lacked that Japanese "eat off the sidewalk" cleanliness, Beijing had a First World feel in terms of cleanliness and order.
The City appears to have embraced capitalism with enthusiasm. The communist government has uplifting slogans everywhere, but for the tourist there's no feel of an oppressive totalitarian government (except at the airport, where the officials are dour, slow, and obsessive). There are stores everywhere, Mercedes on the road, fashionably-dressed women, and competitive services (such as the "toboggan" that takes one from the Great Wall back to the parking lot, where hawkers for competitions companies were trying to steal customers from each other). Just as I found St. Petersburg amazing, based on my childhood memories of a closed, communist society, I had exactly the same feeling in Beijing. I remember so vividly the pictures of people in Mao suits and the endless government oversight and control.
Our guide quoted Mao a great deal so, while I did not feel that he is revered, he is still a presence. It just goes to show that dictators will be forgiven if they kill only their own people. It's when they go out and start world wars, only to lose them, that their reputation gets blackened.
And that is that. More later, now that I'm in Vietnam.