The Closet Conservative Critic Offers His Oscar Predictions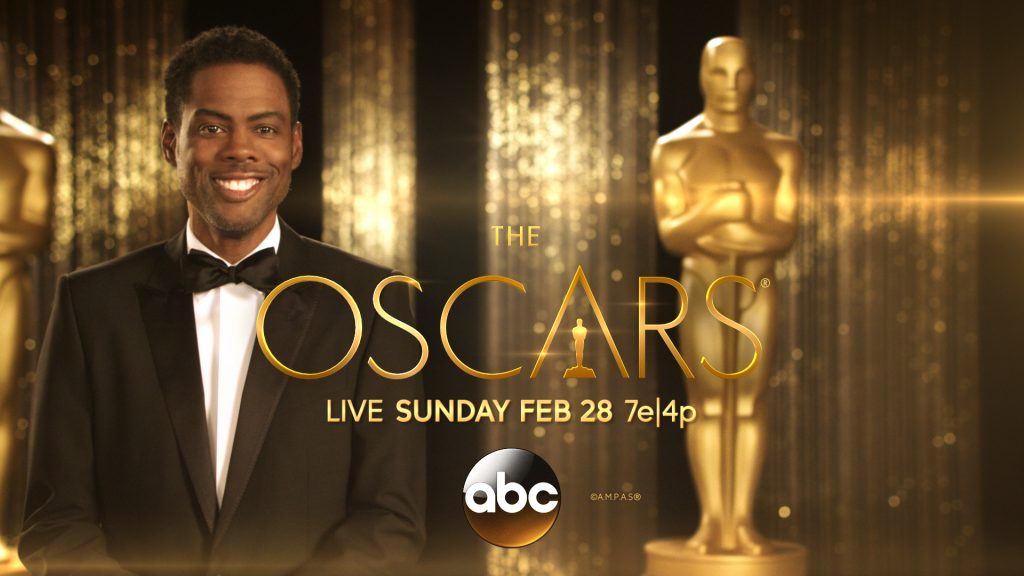 Oscar Predictions – 2016 movies
By
The Closet Conservative Critic
(Brief recap of who the Closet Conservative Critic is….C.C.C. is a 50-something "person of interest" who occasional writes on the Bookworm Blog, under the guise of the "Closet Conservative Critic", reviewing Hollywood movies, and giving opinions with the perspective of a conservative. C.C.C. has worked in Hollywood and rubbed elbows with some of the most Liberal of the bunch. C.C.C. now lives in Marin County, and secretly lays low as a minority conservative, in a bastion of limousine liberals)
Here are my predictions for this Sunday's Oscars… I'll mention who I THINK will win, and who I WANT to win…. Please don't use my chart to place any Vegas bets. This is purely based on gut feeling, and looking at patterns over the years…
First and foremost, my most obvious prediction. The Hollywood crowd will make this Oscar evening a "Let's Bash Trump and the Republicans" night. Take that one to the bank. For that reason alone, I will not be watching the Oscars as they are broadcast on television. I'll tune in later in the evening to see who won.
Best Picture
SHOULD WIN: La La Land: Charming, fun, romantic, innovative, emotional, colorful…. Some call it light, some call it what movies are meant to be. I loved it. It's my personal favorite of the year.
PREDICTION: La La Land. It has the makings of the kind of movie that occasionally wins Oscars. Not the deepest or most thought provoking but makes everyone smile. A Hollywood bittersweet feel-good movie.
Best Actress (Ladies first)
SHOULD WIN: Emma Stone: La La Land. She can sing, she can dance, she can act. And, her small town charm won over my heart.
PREDICTION: Natalie Portman, Jackie. By no means a lock, but my money is on this young actress who played a role of a modern day character that all fondly rememberd, Mrs. JFK, Jackie. Ruth Negga from Loving has an outside shot so don't count her out.
Best Actor
SHOULD WIN: Casey Affleck, Manchester by the Sea. Affleck takes a blue-collar simpleton, and turns him into a heart breaking character who has lost it all, yet gets a second chance to be a father of a nephew.
PREDICTION: Denzel Washington. One of the top actors of our time. He is picture perfect in this self-directed melodrama. Already has two Oscars, but that won't keep Academy from giving him a 3rd. Those white privileged racists in Hollywood will be more than happy to hand Denzel Washington the Oscar. Might keep the NAACP of their backs until next year.
Best Supporting Actress
SHOULD WIN: Octavia Spencer, Hidden Figures. This is not only my sentimental favorite, but an actress who deserves the win. Played a likable figure, as someone who had to overcome, and DID overcome.
PREDICTION: Viola Davis. She's the sentimental favorite in show biz circuits, and her characters strength as a black woman, up against a tough SOB like Denzel's character, will make her a crowd favorite with the voters.
Best Supporting Actor
SHOULD WIN: Mahershala Ali, Moonlight. I did not see Moonlight, but everything I've heard about his performance suggests he deserves it. He was excellent in the first two seasons I watched of House of Cards. Great screen presence and a voice that could make him the next James Earl Jones.
PREDICTION: Mahershala Ali, Moonlight. This is as close of a sure thing since the year when Michael Keaton was considered a lock for Birdman . . . and lost. Nevertheless, place most of your chips on Ali. Only possible upset could be if the old timers give the nod to Jeff Bridges.
Best Original Screenplay
SHOULD WIN: Damien Chazelle, La La Land. Wrote an updated version of probably a dozen feel-good Hollywood classics and musicals. He was the director, writer, with a musical background. The finale montage is one of the greatest flashbacks of all time.
PREDICTION: Kenneth Lonergan, Manchester by the Sea. His writing a dramatic movie that tugs at the heart, pulls at the emotions, and gives countless opportunities for actors to turn in great performances. Plus, the movie did a fantastic job of revealing little by little the tragic backstory of the main character. Come to think of it, I think this should win . . . BUT, my sentimental favorite remains La La Land.
Best Adapted Screenplay
SHOULD WIN: Allison Schroeder & Theodore Melfi, Hidden Figures. No movie did a better job of mixing real life history, with real live characters who few knew about, who became so likable and heroic. Really can't believe this movie took so long to make it to the big screen. Fantastic screenplay from a book.
PREDICTION: Barry Jenkins, Moonlight. Likely a sentimental favorite of the Academy Voters. Has all the cards of diversity in its favor.
Best Director
SHOULD WIN: Mel Gibson, Hacksaw Ridge. Mel brought to the screen everything that BIG PICTURES signify, and BIG pictures need big time directors. Action, Emotion, History, Romance. . . .  Half the movie is melodrama and love story, then the 2nd half is the hero-in-war battles that are as authentic as were they were in Saving Private Ryan.
PREDICTION: Damien Chazelle, La La Land. If La La Land wins best picture, look for Damien to be there as director as well. He did a stellar job with the planning and designing of a musical and love story. Fantastic planning and staging of the camera and dancing, (which of course he had a Cinematographer and Dance choreographer as well). Well thought out editing of the montages, (For which he also had a film editor who deserves great credit.) Hardly a lock. Any one of the five nominees, except Denis Villenueve of Arrival, could win, and it would not be a surprise. (Chazelle and Gibson as motioned, along with Kenneth Lonergan for Manchester by the Sea, Barry Jenkins for Moonlight)
Semi Final Prediction
At least 5 of the winners, from any category, will bore and annoy us with their political observations and feelings. . . . 100% of those will be of the Left. Prepare your barf bag.
Final prediction
How long will the telecast last? Look for it to be over at 9:17 pm. (Pacific Standard Time)