A quartet of fascinating, informative PragerU videos
I'm never disappointed with PragerU videos. They consistently and intelligently distill important, complex ideas into interesting, short, accessible videos.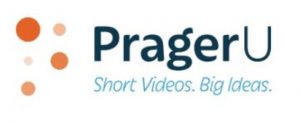 Here is a quartet of excellent PragerU videos on such fascinating subjects as healthcare, tyrannical transparency, capitalism's virtues, and organic foods' costs. They're all typical PragerU products: informative, understandable, and interesting.
If you haven't yet donated to PragerU, think about doing so. Watching a few of these is better than a $250,000 education at any of America's Leftist institutes of "higher" education.