Don't forget to check out WOW! Magazine, with content from the Watchers' Council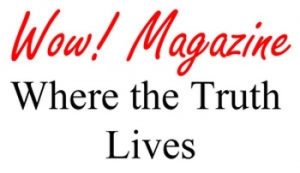 I can never remind you often enough that, if you're looking for insightful analysis about today's political, social, and economic trends, you can't do better than to check out WOW! Magazine, the online home of the Watcher's Council (and their friends). Here are just some of the things you can find there today:
If cultural appropriation had existed in 1852, blacks might still be slaves
Border Patrol Union Head Calls Drop In Illegal Migration 'Miraculous' Under Trump
As Obamacare Repeal Dies Again, A Simple Answer
Justine Damond: A Shot Heard 'Round The Globe
The beginner's guide to Brazil corruption
Marin goes all-in on climate change, wasting money and suing Big Oil
[VIDEO] On Obamacare, Bob McEwen nails the fundamental problem
I Can't Come Back! I Don't Know How It Works!
Why Trump's Pulling Out Of The Mideast Peace Process As DOA For Now
WoW! Forum: How Would You Solve The Problem Of North Korea?
Xavier Seen Such a Dishonest California Politician?
Real 'refugees'? White South Africans facing genocide
Fox News Sunday – Jay Sekulow: "Nothing is illegal or a violation of the law." (video)