What's trending at WOW! Magazine, home of the Watcher's Council
Watcher's Council members and their friends are at it again, writing insightful, entertaining posts about the situation at home and abroad.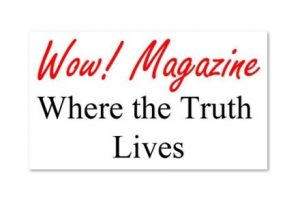 A Palestinian speaks the truth at the UN — the shock is palpable
Unmasking 'Taking The Knee'…The Real Issues At Stake
Bookworm Beat 9/29/17 — the Attack of the Stupid Leftists edition
It's Official: #Blacklivesmatter Is Above The Law
[VIDEO] South Park takes on identity politics and race
The Latest: Trump Wins, NFL Caves
Progressives' crude political commentary about North Korea [NSFW]
AG Sessions at Georgetown Univ.: 'Free speech and thought under attack on college campuses'
Swamp dweller, Karl Rove, reacts to Judge Roy Moore's AL-Senate runoff victory.
The Latest: Trump Wins, NFL Caves (Updated)
The Ghost of Trayvon Martin Takes a Knee
Bookworm Beat 9/26/17 — the Progressives on Parade edition