A heads-up about a great new novel to be published soon
A very special novel — exquisitely written and plotted, and fascinating in its subject matter — will be published in a few months.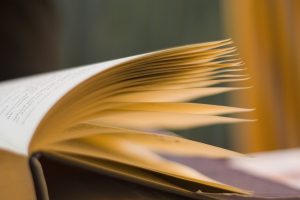 I mentioned several posts ago that I spent part of a weekend doing a gentle edit (typos, punctuation, etc.) on a manuscript that, when published, everyone, from young adults on up, should read. I'm now in a position to give you an official update.
The book's author, Ido Kedar, thinks his novel will be out in just a few months. Here's his brief "tease" about the book:
I will share with you that my new book is a work of fiction. It tells the story of a boy with autism named Anthony. I hope when you read his story that you will come to care about him and his family and his two worlds.
To fully appreciate how special the book is, you have to realize that Ido wrote it one letter at a time over a process of years:
I can't write swiftly like a ten finger typist would since I can only point to letters or type with one index finger.
Here's a video of how Ido works:
While the labor is intense for Ido, the benefits for the reader are enormous. The book is Hemingway-esque in its pointed brevity. There are no wasted words or thoughts. Everything is there because it needs to be there.
I will keep you posted.
Photo credit: Dylan Fogarty-MacDonald, Pages of a Book. Creative commons; some rights reserved.