On Iran, Trump makes some very smart moves
When it comes to Iran, Trump is brilliantly locking the country in a box by breaking it financially, frightening its leadership, and courting its people.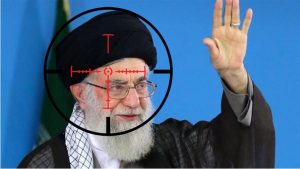 Although I no longer post any content on my real-me Facebook page, I do check it out regularly. It helps me stay abreast of interesting things in my friends' lives and it helps me see what's going on with the Lefties amongst whom I grew up and a handful of NeverTrumpers I met along the way.
When it comes to Iran, my Facebook friends are very clear on what's going on. According to the Lefties, Trump is either a complete moron who wants to get us involved in WWIII with Iran or he's an evil, Hitler-esque genius who wants us to get involved in WWIII with Iran so that he can seize permanent power over America. Amusingly, the Lefties often advance both arguments simultaneously.
Meanwhile, according to the NeverTrumpers, who are as invested in Russiagate as the Lefties, Trump is Putin's foot soldier. They contend that Trump-the-moron was too dumb to realize that sending rockets off in response to Iran's shooting down a drone would start WWIII. Thankfully, he immediately ceased operations when his master — that would be Putin — told him to stop. But of course, we're not really thankful, because the only thing worse than Trump-the-moron is Trump-the-Putin-sock-puppet. It's a sad world when you're a NeverTrumper.
I have a different take. The short version is this tweet:
Am I the only one who understands that @realDonaldTrump is letting the Iranians know he's a mad dog who's just barely leashed and that, if they act up again, the leash will break?

— Bookwormroom (@Bookwormroom) June 21, 2019
The longer version goes back to a theory I developed when George Bush was president. Back then, the Lefties on my feed all called Bush a "cowboy," meaning that he was a stupidly loose cannon who might do anything, at any time. Back then, I argued that Bush's actions were, in fact, very restrained, but that there was a virtue to being perceived as a loose cannon. It made him unpredictable and, to our enemies, threatening.
Trump cultivates a different, albeit equally unpredictable and dangerous, image: He's the attack dog, constantly barking ferociously, anxious to charge his enemies and rip out their jugulars. The only thing holding him back is the leash that his more mature advisers are able to tug on, just barely, in order to restrain his killer, otherwise-unmanageable instincts.
This seems to be a successful pose. After all, it was his insouciant, killer dog bomb-dropping during a dinner with Chairman Xi that probably brought Kim Jong-un to the negotiating table. On the one hand, Kim is the premier of a despicable, deadly totalitarian system, and has apparently participated fully in that system, whether because he believes in it or because it's the only way to stay alive in a tank full of fanatical communist alligators. On the other hand, Kim is also a guy who was raised in the West, who likes his creature comforts, and who doesn't want to die. He worries that Trump might kill him and that's an incentive to negotiate.
I'm not quite sure whether the same desire to live motivates all or a critical mass of the Mullahs. Unlike Kim, who is a creature of this world, the Mullahs are, at least ostensibly, creatures of the afterlife.
As I've pointed out for almost two decades now, the Mullahs are not like those American Evangelicals who prep for Armageddon. The Evangelicals believe that world events will trigger Armageddon and they simply want to be prepared to ride it out in the event that they are not instantly transported to Heaven. The Shia Mullahs, however, have a different philosophy: they believe that it is their responsibility to bring about Armageddon, at which time the Hidden Imam will reappear and blah blah blah eschatology. (No, that's not a typo or half-finished thought; that's just my explanation for their ideology.)
Anyway, in theory, if the Mullahs genuinely believe in their own shtick, they're chomping at the bit for war. Trump, though, at least in my estimation, is gambling that they do not believe in their own shtick. Like so many leaders of fanatical cults, they're good with sending others off to die for the cult's benefit, but less interested in doing the dying themselves.
With the events of the past 24 hours, Trump just sent a clear message to the Mullahs: "If it were entirely up to me, the mad dog, any time you cross me in any way, you will die. This time, you got lucky because my advisers were just barely able to hold on to my leash; next time, I guarantee you, you won't be so lucky." If that is indeed the message Trump sent and the Mullahs received, it's a good disincentive for calculating killers who, like so many of the men on death row, are happy meting out death to others but are incredible cowards when they are called to face the Grim Reaper.
Meanwhile, Scott Adams saw an even more brilliant spin to Trump's conduct over the last 24 hours. (You can hear what he has to say here.) My potted summary is that (a) the U.S. was probing Iran's defenses and a single drone, no matter how expensive, was a small price to pay for that information; (b) Trump forced the Mullahs to imagine their own deaths (which is kind of the same point I was making); and (c) by saying that the deaths of 150 civilians was what dissuaded Trump from acting this time, Trump sent the message to ordinary Iranians that he cares more about their lives than their own rulers do. Combine that with the crushing economic pressure Trump has placed on Iran since he jettisoned Obama's awful agreement, and you've got the Mullahs thinking very carefully about what to do next.
By the way, speaking of brilliant spins, I think Victor Davis Hanson nails what's going on in the Mullahs' minds, and we have the Democrats to thank for it:
The Iranian theocrats despise the Trump administration. They yearn for the good old days of the Obama administration, when the U.S. agreed to a nuclear deal that all but guaranteed future Iranian nuclear proliferation, ignored Iranian terrorism and sent hundreds of millions of dollars in shakedown payments to the Iranian regime.

Iran believed that the Obama administration saw it as a valuable Shiite counterweight to Israel and the traditionally American-allied Sunni monarchies in the Gulf region. Tehran assumes that an even more left-wing American administration would also endorse Iran-friendly policies, and so it is fishing for ways to see that happen in 2020 with a Bernie Sanders, Elizabeth Warren, or Joe Biden presidency.

Desperate Iranian officials have already met secretly with former secretary of state John Kerry and openly with Senator Diane Feinstein, likely to commiserate over Trump's cancellation of the nuclear deal and to find ways to revive the Obama-era agreement after Trump leaves office.

To that end, the Iranians wish to disrupt world oil traffic while persuading China, Russia, and the European Union to pressure the U.S. to back off sanctions.

Iran hopes to provoke and embarrass its nemesis into overreacting — or not reacting at all. If Trump does nothing, he looks weak to this Jacksonian base of supporters. But do too much, and he appears a neoconservative, globalist nation-builder. Either way, the Iranians think Trump loses.

After all, Iran knows that Trump got elected by flipping the blue-wall states of the Midwest — in part by promising an end to optional interventions in the Middle East. Accordingly, Iran hopes to embarrass or bog down the U.S. before the 2020 elections. In Tehran's view, the challenge is to provoke Trump into a shooting war that it can survive and that will prove unpopular in the United States, thus losing him the election.
In other words, Iran is attempting to interfere in the 2020 election by making it impossible for Trump to be reelected. The Mullahs fear Trump and, possibly upon advice from people such as Kerry and Feinstein, are hoping to spur Trump into acting in a way that will give the White House back to Iran-friendly Democrats. (For Democrats, foreign interference is always okay if it works in their favor.) For that reason alone, every American should vote for Trump — and should make it clear today and every day that he or she will cast that Trump vote.
With foreign interference from Iran and traitors at home, Trump is maintaining a very delicate high-wire act and doing a damn fine job. And that's what I think is going on with Trump and Iran.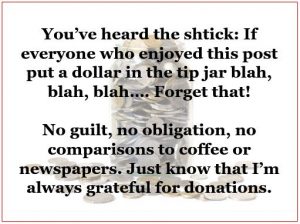 [give_form id="59195″]