Judge Roberts' decision forces Americans to stand on their own two feet — and that's a good thing *UPDATED*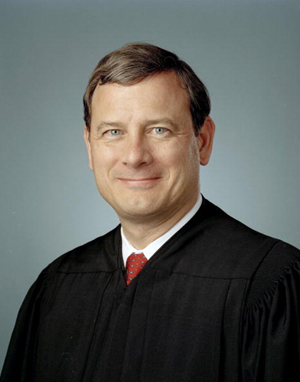 [UPDATE:  Since I wrote this post, there is now reason to believe that Roberts issued his opinion for the wrong reasons, not the right ones.  If I were to rewrite this post today, I would be less charitable to the man.  Nevertheless, putting aside Roberts' motives, I stand by the substance of my post, which is that it forces conservatives to recognize that they cannot look to any branch of the government for succor from Big Government.]
Now that the first shock of the Roberts opinion is over, many conservatives are very busy digging through the pile of manure, confident that there's a pony in there somewhere.  In this, we are distinct from our Progressive/Democrat counterparts, who would be busy rioting in the streets and sending death threats to John Roberts.
Having had more than 24 hours to come to terms with the decision, I'm beginning to think that there may indeed be a pony (or several ponies) hiding in there somewhere.  Moreover, I'm also realizing that Roberts, despite the apparent wackiness of his decision, stayed true to his constitutional roots.
As is always the case with me, I build my argument slowly, so please bear with me.  I'll try to maintain some tension and excitement as I go.
Speaking of tension and excitement, my first point involves a screaming fight some colleagues of mine got into yesterday.  Because they're nice folks, it wasn't a vicious, personal, ad hominem fight.  They just kept making the same points over and over again, at ever-increasing volume.  They seem to have locked into the same line of reasoning that says that, if you speak really LOUDLY to someone who doesn't understand English, you will make yourself understood.
The topic my friends were debating was whether heroin should be legal or not.  One side staunchly opposed legality because heroin is so dangerous; the other side equally staunchly advocated legalizing the drug, because it has benefits that go beyond the medicinal.  (I'll take the other side's word for it, since recreational heroin seems merely self-indulgent to me.)
What was fascinating was that both sides laid claim to the government to support their argument.  Those who feared heroin's risks felt that only the government could protect Americans from the drug's dangers.  Those who believed it should be legalized, after pointing out correctly that making heroin illegal doesn't stop either its use or the societal downsides, believed that only government could manage heroin.  These people envisioned corner dispensaries, apparently along the line of the DMV.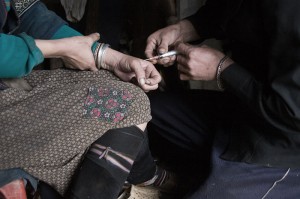 At a facetious level, I have to agree with the guy who wants to put heroin in government hands.  Can you think of anything that would make heroin less appealing than having to deal with government functionaries a la your local DMV?  I can just see it now:  Long lines, rude clerks, poor quality service, mountainous bureaucracy and, to make it worse, you've got the joneses the whole time.
At a more serious level, both sides were right and both were wrong.  Making heroin illegal hasn't stopped heroin use, just as it hasn't stopped marijuana use, or underage drinking.  Putting it in government hands, however, is a recipe for corruption and still won't stem abuse.  It will just make the government the pusher, which is a sleazy and awful idea.
Perhaps the smartest thing is to legalize heroin and put it into the free market.  Then, as we do with alcohol, we punish behaviors that stem from the abuse, such as driving under the influence or, less directly, any robberies, assaults, etc., that results from someone's need for the drug or use of the drug. Let individuals make their choices.
Of course, some individuals aren't in a position to make a choice.  They get the burdens, not the benefits.  Which leads me, inevitably, to Prohibition.  (Believe it or not, I'm still on track to a rip-roaring conclusion about Justice Roberts' opinion.)
Prohibition was not the result of whacked out Church ladies, anxious to destroy all joy in the world.  Instead, it arose in response to an alcohol-soaked culture, one that saw working men instantly spending their paychecks at the local saloon.  "Father, dear Father, come home with me now," wasn't just a maudlin song; it was real life for tens of thousands of children, begging their father to leave the saloon and bring what little remained of his week's pay home to the family.  Of course, when father came home, there was always the risk that he'd beat the living daylights out of Mama and the kids, but as long as he brought some money with him, what could you do?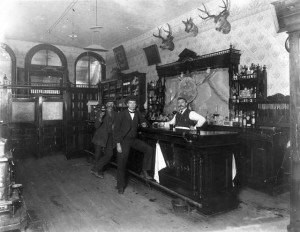 The Dry Movement was a direct response to America's sodden state.  But here's the thing:  the reason Prohibition passed was because the culture changed so radically that a critical mass of Americans could force a change to the Constitution.  By 1920 — and this is something no one at the time realized — the paradigm shift in American culture was probably sufficient to change its drinking habits without coercive pressure from the federal government.  Drinking was no longer morally acceptable in many communities, which were already dry by 1920.  Local values controlled.  People who hated alcohol could move to a Dry town or they could agitate to change things within their own communities.
Once the government stepped in to control alcohol (and it was controlled, rather than completely prohibited, as certain religious or "medicinal" brews were still allowed), all Hell broke loose.  We became a nation of scofflaws, organized crime, and corrupt law enforcement.  Yes, drinking did continue to diminish, but it had already been diminishing before the Feds stepped in.  All that happened with government-control is that bad things happened too.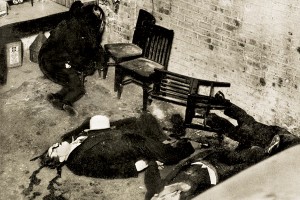 You can see an analogous situation with Johnson's Great Society.  In the years leading to it, two things happened in America:  The Civil Rights movement, which focused on the serious wrongs done to black Americans, and which was a topic that dominated America's intellectual airspace; and the rise of the black middle class, which happened behind the scenes as the culture changed.
Laws banning discrimination rightly addressed the Civil Rights crimes.  However, the Democrats added to the mix huge changes in welfare, i.e., Government-involvement in black lives.  As is so often the case with the government good intentions, the massive legislative intervention into American life — and, specifically, into black American's lives — reversed black folk's economic advancement.  If the government could just have stopped itself with leveling the playing field, it's questionable whether today blacks would consistently rank among America's poorest, least educated, and crime-ridden population.  The problem was that, in the 1960s, as in the 1920s, Americans, especially educated Americans, couldn't conceive of an organic solution to a visible problem.  Government had to "fix" things.
Which, at long last, gets me back to health care and Justice Roberts' decision.  (And you doubted that I would ever loop back to my main point.  Oh, ye of little faith!)  Roberts wrote the decision at the end of a 90 year continuum holding that Government fixes problems and the Supreme Court fixes Government.  This approach makes "We, the people" unnecessary.  Rather than elections being the corrective, the Court is the corrective — except that the Court's make-up is controlled by the Government.  (Remember the Bork debacle?)
Roberts refused to play this game.  He slapped back the Democrats' hands when it came to the Commerce Clause, telling them that the federal government cannot legislate inactivity.  And he held — quite correctly — that if there's any possible way for the Court to salvage a law, it must do so.  His salvaging was to say that, this particular law, written in this particular way, with these particular controls over the people, can be salvaged by calling it a tax.  It's an ugly decision, but probably a correct one.  And then he tossed the whole thing back to the American people.
I can just see Roberts' thought-process (although he might have thought in more polite terms):  You idiots elected a Congress and president that used every kind of political chicanery known to man in order to pass the biggest tax in American history and one that, moreover, completely corrupts the free market system.  It's not the Supreme Court's responsibility to correct that kind of thing, provided that the judges can, as I did, find a smidgen of constitutionality in it.  There's an election coming up in November.  Let's hope you've wised up enough to figure out that my Supreme Court is returning power to "We, the people."  We will not pull your chestnuts out of the fire.  We will not legislate from the bench.  We will construe things as narrowly as possible.  If you, the people, don't like it, you, the people, elect different representatives.
In the short run, this is an enormously painful pile of manure for American conservatives.  In the long run (a run that, I hope, includes November 2012), if we Americans are smart and genuinely believe in our liberties, we'll find so many ponies in that manure we'll be able to have a pony parade right up to the steps of White House and both Houses of Congress.