"Loose lips might sink ships" — and blabby administrations definitely kill American servicemen
One of the most memorable advertising campaigns from WWII was the all-out effort to make sure that people didn't inadvertently reveal military secrets that they'd gleaned from their work or from contacts with loved ones.  The most famous is probably this one, because it's got that memorable rhyme: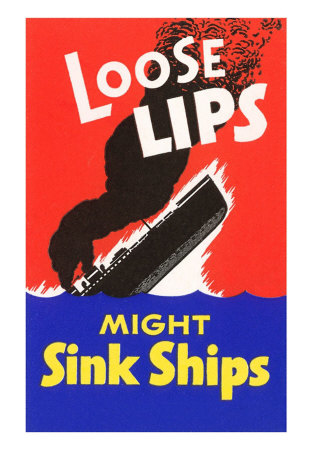 The "loose lips" poster wasn't the only one.  England and America were covered with posters reminding people that national security — and their loved ones' lives — were at stake, and that a careless word could cause unthinkable damage: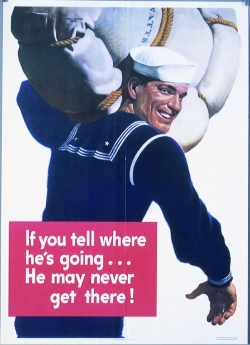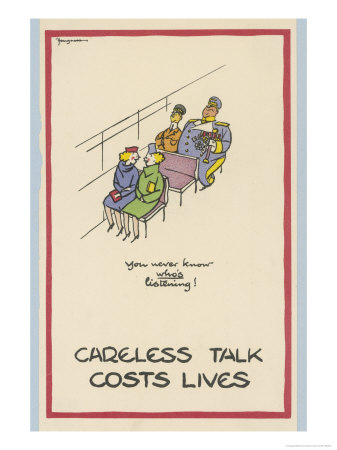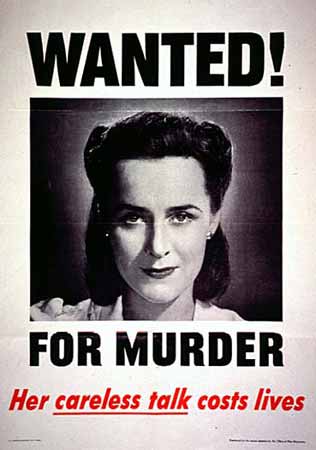 What's quite obvious when one looks back at WWII is that no one ever contemplated that this deadly loose talk might emanate, not from a thoughtless, gossipy homemaker but, instead, from a boastful White House.  How could those men and women have imagined a time when our President and his administration would be so anxious to borrow military honor that they would treat military secrets with complete disregard for the safety of the men under their command?  It's hard to find a better example of the base selfishness that characterizes an administration that enthusiastically, and with massive government coercion, assures us that we have an obligation to be selfless for the greater good.