Mid-day Sunday round-up and Open Thread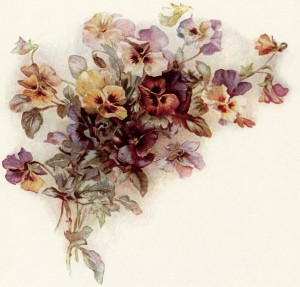 It's a ridiculously beautiful day here, the kind that screams out "God's in his Heaven, and all's right with the world." It's therefore quite discordant to read headlines and realize that God may be in his Heaven, but Obama is in the White House, the DemProgs are in charge of the Senate, our Southern border is broken, and the Middle East is catapulting back to the 7th century — and trying to take us with it.
Yikes! I'm going to be grateful to go to the laundromat with the piles of clothes my ailing washing machine can't handle.  I have to leave quite soon, so let me throw a super quick round-up your way:
***
If you read only one thing today, read Mark Steyn's thoughts about the particular reason the IRS scandal is so appalling and why it ought to resonate among all Americans, not just those targeted in this particular scandal.
***
Kevin D. Williamson's article about the money to be had in politics is so good, I actually posted it on my "real me" Facebook page. I don't usually post things from conservative publications on Facebook, because DemProgs refuse to read things that don't come from sources they trust (i.e., the drive-by media). This one, though, raises such non-partisan issues I figured that even my DemProg friends will find something with which they agree in the article.
***
Kyle Smith on the DemProg's constant shtick about being poor. They are truly testing how far they can push Lincoln's saying that you can fool all of the people all of the time. Oh, wait! Lincoln didn't say that. That's just the DemProg's theory and they're working it really hard.
***
It's easy to deal with illegal aliens, and it doesn't require new law to do so. The current law gives the federal government all the power it needs to take care of the current situation.  Matt Barber explains. I'll add to Barber's claim that a solid border isn't mean by pointing out that, as long as the U.S. provides a safety valve, corrupt Latin American governments have no incentive to reform. We allow the wound to fester endlessly without ever getting better.
***
A Church of England vicar who married his long-time boyfriend contends that this marriage was the "Christian" thing to do. Interestingly, he offers no theological justification for that conclusion. Could it be because there isn't a theological justification? There are a lot of good arguments in favor of gay marriage, but neither the Old nor the New Testament provide a basis for any such arguments:
***
You know how "the squeaky wheel gets the grease?" Not at the VA. If you're a squeaky wheel there, you're put on a list and given less, not more, care. When W. S. Gilbert had his Mikado sing about the "little list" he'd compiled to get rid of social irritants ("I don't think they'll be missed; I'm sure they won't be missed"), I'm pretty sure he was joking. The VA isn't.
***
If the Muslims take over the world, it won't just be Jews wearing yellow stars or hats. One imam in England has it all planned out and it involves everyone but good Muslims living as slaves within the nations they once controlled.
***
Of course Obama knows what the's doing in terms of throwing fuel on the Middle Easter fire. [UPDATE:  I un-linked this.  Earl caught something I missed which is that, after a very credible analysis about what's going on in the Middle East, and ISIS's role in these developments, in the second-to-last paragraph, the linked article went off into wild antisemitic "Zionist" conspiracy theories.]
***
Tom Rogan is right: ISIS has a lot of problems. Its forte is killing, not management, and it won't be able to create a stable state. However, if ISIS gets control in Iraq and Libya, or even if it doesn't, its killing ways will still allow it to cause immeasurable destruction and suffering.
***
I love this line from Michael Goodwin's article about Obama's endless whining that people are mean to him: "There you have it: the presidential mind in Year 6. Don't cry for Argentina — cry for me!"
***