Late Saturday afternoon round-up and Open Thread (with lots of pictures and videos)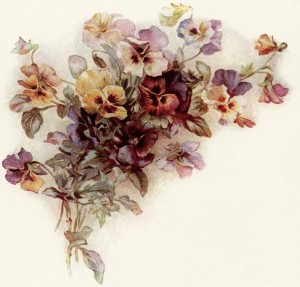 My new washer is so efficient that (a) I've gotten the greater part of two-and-a-half weeks' worth of laundry done in a few hours and (b) my old dryer is performing better than ever. Yay! I was also able to spend the time in between loads finding all sorts of interesting posts, pictures, and videos to share with you.
One other thing. In order to make it easier for you to respond to a specific issue in a long round-up, I'm going to number each segment. If this new approach is annoying, tell me; if it helps, tell me too.
*1*
Something weird happened at ABC News: Someone uploaded an article with images of forlorn children living in primitive conditions at the border, and commented that this is what President Obama would see if he bothered to make the journey.
*2*
A lot of people have noticed that Obama's approval amongst Muslims is sky-high. There's actually an even more interesting number: Obama's approval amongst American Jews is at an all-time low of 55%, a 22 point drop since 2008/2009.
Yes, it's true that more than half of American Jews still support Obama, but it's also a stunning collapse in support for him. It seems as if American Jews are finally figuring out that Obama is not their friend.
Several years ago, I told an American Jewish woman — an Obama supporter, of course — that Obama was hostile to Israel. It was a friendly conversation, so I didn't hector her and she didn't scoff at me. Despite the absence of scoffing, though, I could tell she thought I was a few cards shy of a full deck. I haven't seen her since that conversation, and I sometimes wonder if her mind wanders back to that day….
*3*
If you would like to know the Hell that Obama unleashed on Iraq by withdrawing 100% of American troops and support, Gateway Pundit has a stomach-churning "ISIS on Parade" round-up.
*4*
The refugee crisis that Obama invited on our southern border is doing what all refugee crises do: it's bringing disease into our country (one of the things border demarcations are meant to prevent). What's different about this refugee crisis is that our government, unlike all other governments, instead of concentrating the refugees where they can be monitored and treated, both for diseases and criminal behavior, is instantly spreading the refugees throughout America.
Considering how fond Leftists are of the canard about settlers deliberately infecting Native Americans with smallpox infested blankets, one would think that they would be alive to the dangers inherent in deliberately infecting all Americans with disease-infested people.
And of course, the Diplomad always has something interesting to add, this time regarding this refugee crisis.
*5*
One of the beauties of narcissism is that there's no past and no absolute truth. The past and the truth are always dictated by the needs of the moment. To the extent that the DemProgs are infected with institutional narcissism, you can see that "needs of the moment" psychology play out as Toure explains how unfair conservatives are being to Hillary Clinton.
*6*
If you think gorgeous, courageous, well-armed women are sexy, you're clearly not a Muslim. You'll also like this Facebook post.
*7*
Israelis do not target civilians. Period. To the Israeli's great distress, civilians may sometimes die when Hamas uses them as human shields, but Israel will turn away from golden opportunities rather than knowingly strike children:
*8*
Portlandia captures the inanity and insanity of pretending gender doesn't exist:
*9*
And the pictures that I promised: