The round-up I meant to do yesterday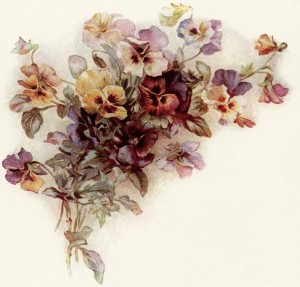 I got so taken up yesterday with my post asking if Obama is truly deranged that I never got around to sharing with you all the great material I found. Some things, however, only improve with age, so here they are.
** 1 **
When I was in Norway last summer, part of me really liked it, because it's exquisitely beautiful and has fascinating museums commemorating its history (especially the Viking museum and the Open Air Museum). The other part of me, though, couldn't forget that a stroll through Norway is kind of like a stroll through Nazi Germany in 1935 — not everyone's a vile anti-Semite, but enough are to make it reasonable for you to view all with suspicion.
** 2 **
JoshuaPundit noticed something missing from Pew's poll about American's attitudes towards other religions: It conveniently "forgot" to ask Muslims how they feel about other religions. Could it be that Pew didn't want the ugly truth about Muslim intolerance to leak out?
** 3 **
A 42-year-old, single, working man is at his peak: Physically and mentally mature, earning money (in theory), and still capable of fathering children. A 42-year-old, single, working woman is staring at the end of the line: She's old in a youth-obsessed culture (when it comes to women), her career is her whole life, and she is unlikely ever to be a parent. Feminist promises about men and fish and bicycles were lies. No wonder she's unhappy.
** 4 **
Brandeis doesn't want Ayaan Hirsi Ali to say mean things about the Muslims who mutilated her, brutally murdered her friend and colleague, and continue to hunt her down.  It's not always so sensitive, though.  The university named after the first Jewish Supreme Court justice is all good with having rabid anti-Semites on its faculty. More on the subject here.
** 5 **
While the world is weeping for the Gaza residents that Hamas has turned into cannon fodder, Gaza residents are actually fine with the whole thing. They're especially sanguine when their own bombs kill them. It's all part of the "glorious martyrdom for TV package."
** 6 **
If you read only one thing about the evil that is Gaza and Hamas, and the complicity of a Western world that sides with terrorist monsters, read Charles Krauthammer's latest opinion piece. It could easily be titled "Here Be Evil."
** 7 **
"It's for the children" is the Leftist cry . . . except when the mother of two young children is a law-abiding citizen who owns a perfectly legal gun to protect her safety in dangerous situations. In that case, "throw her butt in jail" becomes the cry from the anti-gun cadre.
** 8 **
In Detroit, though, at least one person is wising up. The Police Chief there credits gun-owning homeowners with a substantial reduction in that broken city's crime rate. God bless the man!
** 9 **
It appears possible that the Left overreached itself with the border invasion. Of course, that doesn't mean that America's demographics haven't been permanently changed in Democrats' favor. Or . . . maybe not.  It turns out that Obama's own Democrat politicians (outside of the Pelosi/Reid claque) aren't so happy with what's happening at the border either.
** 10 **
My mother's San Francisco Jewish friends all raved about Ari Shavit's book The Promised Land : The Triumph and Tragedy of Israel. My Mom therefore read the book, which described many events she personally experienced or that her friends personally experienced.  She concluded that the book's view of events before and during the Israeli War of Independence was a lie.
Martin Kramer looks at just one of those events — the claimed Lydda massacre — and clarifies just how much of a lie it was. Everything is explained when you learn that Shavit was a Ha'aretz writer. Ha'aretz is Israel's Leftist paper, which is dying on the vine as Israelis realize how greatly the Left betrayed them.
** 11 **
Two videos from two brilliant political and cultural commentators: