The Bookworm Beat — 9/2/2014 Quick, Down, & Dirty edition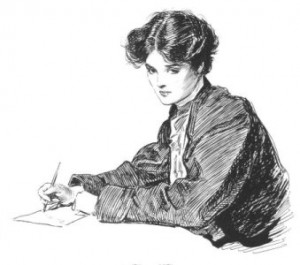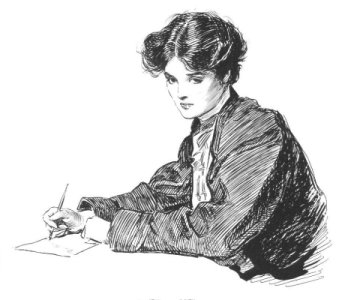 I've got about 30 tabs open. They're memory hogs, so I want to share their contents with you as quickly as possible so that I can shut them down and look for more stuff. Hold onto your hats, 'cause this is going to be quick:
Voices inside administration challenge Obama's finger-pointing and feigned ignorance re ISIS
It's old news already that Obama has no strategy for dealing with ISIS, despite its speedy metastases. The way he puts it, he was kind of taken by surprise by this JV team's breakout growth and, anyway, everybody else in his administration is giving him trouble.
Funnily enough, that's not what everyone else in the administration says. According to those paying attention and not playing golf, ISIS's growth was foreseeable and predictable. Moreover, the military, which will have to clean up the mess (and it will be messy) is "apoplectic" about Obama's refusal to deal with the issue.
Benny Avni explains that Obama's fundamental problem may be that he refuses to acknowledge that ISIS is genuinely evil.
Obama may not be strategy-free; he may just be other-focused
As did many others, Daniel Greenfield took note of Obama's disgraceful weak-horse announcement that he hasn't come up with a strategy yet for ISIS, despite the fact that ISIS has undone all of America's work in Iraq; that it killed and dispossessed thousands of Christians; that it killed James Foley (and has since killed Steven Sotloff; and that it has declared war on America. Greenfield, however, doesn't think Obama is without a strategy. His theory is that Obama just isn't that into American (or even civilized) interests abroad. Where it counts — race relations, golf scores, etc. — Obama is totally in control.
And no wonder Obama feels comfortable focusing solely on the issues that matter to him, rather than those that matter to the nation. After all, as David Harsanyi explains, if you're a Democrat, there's nothing Obama can't do — Constitution be damned!
Obama's narrow focus may explain why, even as ISIS beheads Americans abroad and promises to do so at home (a reasonable threat given Obama's open border policy), Obama's FBI can issue its annual threat assessment and forgets to include Islamic terrorism.
As I wrote to a friend of mine wondering what it will take for Americans to view ISIS as a direct threat to themselves, "Let's just say that, on my 'real me Facebook page, the same Progressive friends who went Facebook-ballistic about the possibility that women would have to continue to pay for their own birth control (just as they have always had to do), have been utterly silent about ISIS. They know what their priorities are, and an existential Islamist threat doesn't even get on the list, let alone make it to the top ten."
ISIS puts the lie to the meme that Islamists are oppressed Third Worlders
One of the problems for the Obama administration this time around is that the jihadists refused to conform to the Leftist stereotype.  You know that stereotype.  It's the one that assures us that all America-haters have a valid right to hold that position because they're American-oppressed, poverty-stricken residents of the Third World.  After all, who can forget Michael Moore's post-9/11 claim that al Qaeda is precisely the same as the Minutemen who fought in the American Revolution. This time, though, we know in advance who the Muslim terrorists are — and they are affluent, spoiled, thrill-seeking brats created at the nexus between Islamic and Western culture who revel in violence, blood, and perversion.
In Belgium, Muslims are preparing for a takeover
Belgium, once an artistic center of Christian, European culture, and now the center of the European Union, is being readied for a Muslim takeover.
Not all Muslims want to get with the sharia program
Some Muslims are recognizing that there is a problem with their faith, but few of them speak out. Glenn Mohammed, though, is one of the few and the brave. An Australian attorney, he was sufficiently disturbed by the Muslim community's opposition to Australia's proposed new anti-terrorism laws to write an opinion piece calling for Islam to reform:
The Muslim community is quick to stand up and use its democratic right to protest against being singled out. It feels under attack by the government. Maybe it is, maybe it is not, but the government is able to explain and justify the proposed legislation.

When will the Muslim community see the other side of this argument and realise that yes, we are under attack. Our faith is under attack. Our faith is being eaten up from within by fundamentalist elements around the world who twist it to suit their political agendas and interpret it to make their case. To them it's nothing but a tool to control people. They justify their actions through our faith.

When will Muslims stand up and accept that yes we have problems within our faith. Maybe a few more problems than other faiths, but sure, we have problems. They don't just affect us as Muslims, they affect our friends, their families and our neighbours. They affect a society that welcomes us here, treats us as equals and gives us the opportunity to live a decent and dignified life. Democratic Australia gives us a voice and tries its best not to judge us.

The issues that we face within our religion range widely from individuals brutally beheading people in the name of establishing an Islamic Caliphate to, at a local level, female genital mutilation.

Muslims need to be able to discuss these issues openly and denounce barbaric behaviour. Instead, we choose to remain silent and then criticise a government that tries to make Australia safer. We use democratic values such as the right to equality, to claim the existence of discrimination, racism and Islamophobia.
How fitting:  OJ Simpson set to become a Muslim
OJ is a violent and angry man. OJ is a murderer. OJ is in prison. All of these are perfect ingredients for a prison conversion to Islam. Let me remind you, once again, what my cousin, the former prison chaplain had to say on the subject:
It is not a contradiction to be a Muslim and a murderer, even a mass murderer. That is one reason why criminals "convert" to Islam in prison. They don't convert at all; they similarly [sic] remain the angry judgmental vicious beings they always have been. They simply add "religious" diatribes to their personal invective. Islam does not inspire a crisis of conscience, just inspirations to outrage.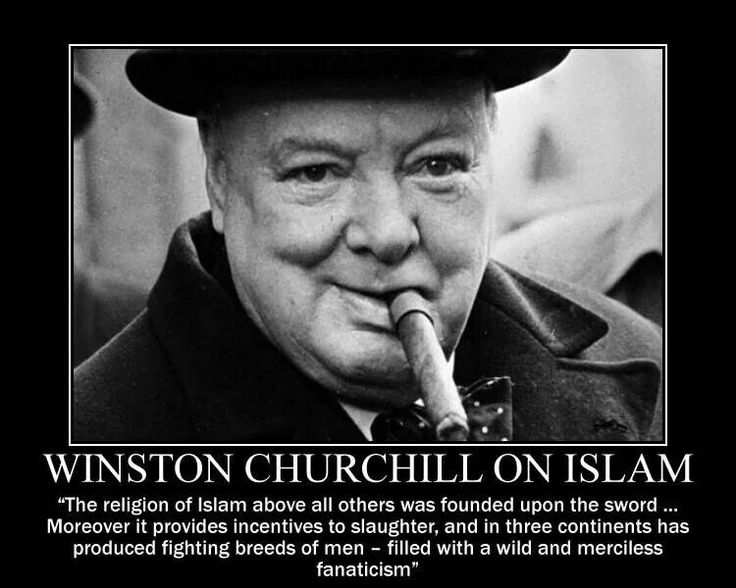 Filipino forces probably saved their own lives by ignoring UN commands to surrender
When Filipino UN forces found themselves surrounded by Syrian Islamists, the UN issued a clear command: Surrender!
The Philippine government countered that command and, instead, Filipino troops fought their way out. By doing so, they undoubtedly spared themselves a horrific, possibly deadly, captivity; showed just how craven the UN is; and showed that trained troops can take on the Islamists, who's greatest strength is their fanaticism, not their military prowess.
The Parents of a slain Navy SEAL call on Obama to resign
It's always a tragedy when a vital, dynamic, competent, powerful, incredibly well-trained, patriotic young man dies in battle. It's an even greater tragedy when his death occurs under the command of a leader who has nothing but disdain for such warriors, and one moreover who, whether because of a traitorous affinity for the enemy, ignorance, carelessness, or ennui, engages in policies that make each such death a waste, achieving nothing for our nation's benefit. No wonder, then, that slain Navy SEAL Aaron Vaughn's parents have written a viral letter demanding Obama's resignation:
After finally choosing to view the barbaric, on-camera beheading by ISIS of freelance war correspondent James Foley, I have been left with a level of rage known only to those of us who have sacrificed unspeakable offerings on the altar of world peace.

My offering was my only son — Aaron Carson Vaughn. Aaron was a member of SEAL Team VI. He was killed in action when a CH47D Chinook, carrying thirty Americans and eight Afghans was shot down in the Tangi River Valley of Afghanistan on Aug. 6, 2011.

Many times over the past three years, I have been asked what drove my son to choose his particular career. What made him want to be a Navy SEAL? My answer is simple.

Aaron Vaughn was a man who possessed the courage to acknowledge evil. And evil, once truly acknowledged, demands response. Perhaps this is why so few are willing to look it in the eye. It is much simpler — much safer — to look the other way.

That is, unless you are the leader of the Free World.

As Commander-in-Chief, your actions — or lack thereof — Mr. President, cost lives. As you bumble about in your golf cart, slapping on a happy face and fist-pounding your buddies, your cowardly lack of leadership has left a gaping hole — not only in America's security — but the security of the entire globe. Your message has come across loud and clear, sir: You are not up to this job. You know it. We know it. The world knows it.

Please vacate the people's house and allow a man or woman of courage and substance to seize the reigns of this out-of-control thug-fest and regain the balance we, America, have provided throughout our great history.

Thanks to your "leadership" from whatever multi-million dollar vacation you happen to be on at any given moment, the world is in chaos. What's been gained, you've lost. What's been lost, you've decimated. You've demolished our ability to hold the trust of allies. You've made a mockery of the title "President." And you've betrayed the nation for which my son and over 1.3 million others have sacrificed their very lives.

But this should come as no surprise, since your wife uttered a vile statement on Feb. 18, 2008, during the primary campaign — one that speaks volumes of your true convictions. "For the first time in my adult life, I am really proud of my country," she said.

I am sure my deceased son thanks you for that, Mrs. Obama. Oh, and you're welcome.

Never in my lifetime have I witnessed such despair and such growing fear that the world's last best hope, America, has finally been dismantled. Perhaps the better word is transformed — fundamentally transformed. Come to think of it, it's become difficult — if not impossible — to believe things haven't gone exactly as you planned, Mr. President.

Amazingly, in five short years, your administration has lurched from one disaster to another. You spearheaded the ambitious rush to end the wars in both Iraq and Afghanistan — with no plan on how to do so effectively. Also, the release of "the Taliban five" in exchange for one American — without consulting Congress — is also on your shoulders.

You have been at the helm during unprecedented national security leaks — including, but not limited to the outing of SEAL Team VI on the Bin laden raid, the outing of the Pakistani doctor who provided the intelligence for that raid, the outing of Afghanistan's CIA station chief, and the outing of your personal "kill list" to make you look tough. In addition, 75 percent of American deaths in Afghanistan and 83 percent of Americans-wounded-in-action have occurred on your watch, according to icasualties.org.

And now, we have this recent, heinous event: the beheading of an American citizen by a barbaric organization you foolishly referred to as "the JV team" in your statements to the New Yorker magazine in January.

You, sir, are the JV team. It's time for you to step down and allow a true leader to restore our honor and protect our sons and daughters.

America has always been exceptional. And she will be again. You, Mr. President, are a bump in our road.
Obama's not just a bump in the road; he's a genuine failure
Charles Kesler remembers when people were calling for Barack Obama to be added to Mt. Rushmore. In a wonderfully written article, he explains that problems with Obama's presidency militate against that type of elevation.
Political correctness and the refusal to see evil
You've probably already heard about the scandal in Rotherham, England.  In that Yorkshire town, social services allowed well over a thousand British children to become sex slaves for the town's Muslim sex trade. Why? Because these government employees were scared that they'd be charged with racism if they protested against the men of the "Asian" community. (For "Asian," read: "Pakistani Muslim.") Allison Pearson writes a scathing editorial about political correctness that's become an accomplice to evil.
We're not immune, of course. The Washington Post published an op-ed in which an African-American studies professor says that Ferguson isn't about black rage. Instead, it's all about angry white people, such as the judge who had the temerity to tell the jury to apply the law in determining whether George Zimmerman acted in self-defense when Trayvon Martin tried to pound him to death on a pavement.  (And keep in mind that this was a judge who was very hostile to Zimmerman.)
Reading the op-ed is like reading Alice Through the Looking-Glass, only without the charm. This is quite obviously a women who has never traveled outside the US. Had she left American shores, she would have realized that America is probably the least racist country in the world.  I think she could benefit from some time spent reading Keith Richburg's Out Of America: A Black Man Confronts Africa
.
Will the California drought affect California politics?
One of the pressing issues for years in California's Central Valley, once the produce capitol of the world, has been water rights. Farmers in the valley kind of want that water to grow crops so that they can both feed their families and feed the world. Democrats in California want to keep the water away from farmers in order to ensure a healthy population of Delta Smelt, a teeny, undistinguished, but nevertheless environmentally threatened fish.
Historically, Hispanics in the Central Valley, because of identity politics, have hewed Democrat. The Delta Smelt battle, however, puts them on the same side as the farmers because the Hispanics are also seeing their livelihoods threatened.
The battle between environmentalists and those who make their living off the land is heating up as California experiences one of its terrible cyclical droughts (they happen every 30 years or so, and this is a bad one). One Hispanic California Assemblyman has spelled it out:
Rep. David Valadao (R-Bakersfield) lashed out at Democrats, including congressional opponent Amanda Renteria, on California's urgent drought problem, saying Democrat policies will fail to provide relief for millions of Central Valley residents living with severe water shortages.

"Our forefathers expected droughts, we went through droughts, and we always prepared for the next one because there was always another one coming," Valadao told The Hill this week. "And that's why we built the infrastructure, the reservoirs, the canals, and all those types of things."

"Since the '80s, they've started making it harder and harder to use that infrastructure and to send the water out into the ocean instead of allowing it to come down here and help these communities survive, and that's where the change is," he continued. "We can't make it rain, but it wouldn't have been as bad if we'd been allowed to pump water and put it in storage… they're saying fish are more important than the people who live here."
One wonders if Hispanics in the Central Valley will be able to look at their knee-jerk Democrat affiliation, realize that it harms them, and rejigger their political orientation. I did just that and I feel better for having done so.
The climate change con continues to unravel
I guess it would probably help if the same Hispanic farm workers could be brought to understand that climate change is a scam. Indeed, as the Daily Mail trumpeted, the Arctic Ice cap, ignoring Al Gore's apocalyptic (and, for him, profitable) predictions about vanishing ice, covers a vast territory and is extremely thick.
We are most certainly stewards for our environment, and we owe it to ourselves and our children to avoid pollution.  Climate change has nothing to do with those laudable goals.   Inside, it's about population and capital control. One hopes that, as more and more data backs up the righteousness of the position held by "deniers," perhaps the environmentalists' power will wane. I certainly hope it wanes in the courtroom when Michael Mann's case against Mark Steyn is finally heard. Mark Steyn has the facts so, in a just world, he should win on the law.
Another Jew abandons the New York Times
As you know, more than a decade ago, I realized there was something wrong with the mainstream media when I found myself sitting in my car, screaming at my radio as NPR misreported stories about Israel . . . and always with an anti-Israel slant. A reform rabbi who was, of course, a lifetime New York Times reader finally hit his end-of-tolerance moment with the Times biased coverage of Operation Protective Edge.
Rabbi Richard Block gives chapter and verse about the Times' disgracefully biased coverage. Every Jew should read it.
The Jews' secret weapon of mass destruction
Maybe I shouldn't say "secret weapon of mass destruction."  Maybe I should say that the Jews have developed "a secret weapon to unleash mass hysteria" . . . and Daniel Greenfield knows what that weapon is: A hammer, some nails, a bit of wood, a little stucco, etc. Yes, it's the dreaded "Killer Israeli House."
Two excellent articles from Richard Baehr
Richard Baehr, who co-founded American Thinker, is one of the most astute political analysts around. That's why it's a great day when he has two articles published:
Hillary Is In No Rush, about Hillary's decision to delay any official announcement of a presidential candidacy.
War on Jews: Europe and now America, about the Democrat Party's carefully cultivated war against Jews in America, something that should concern all good people. We're about a decade behind Europe when it comes to anti-Jewish malevolence, but are gaining ground fast.
I urge you to read both.
A new feature from the Watcher's Council
The Watcher's Council actually has a full name: Watcher's of Weasels. We weasel watchers have decided that we should start voting for a weasel of the week:
Hello and welcome to the Watcher's Council's new feature, 'Weasel Of The Week' feature, where we award the golden plastic Weasel to a public figure who particularly deserves to be publicly slimed and mocked for his or her dastardly deeds during the week. Every Tuesday morning, tune in for the Weasel of the Week nominations and check back Thursday to see which Weasel gets the votes and walks off with the statuette of shame!
And while we're talking about the Watcher's Council, be sure to check out the forum, which discusses favorite and least favorite sports. I was so crazy busy this weekend, I forgot to participate. Had I done so, I would have said my favorite is martial arts, because it's the most fun thing I've ever done (and never mind the skeletal damage I've sustained), and that my least favorite is baseball, because I find it about as exciting as watching grass grow . . . in a drought.
Federal agents with dirty minds; or, to a hammer, everything is a nail
In New Jersey, every year, a father has taken pictures of his two adopted daughters hugging each other as they travel on a ferry. It's for one of those family albums where you see the kids grow up in the same pose year after year.
This year, though, the father got a little bit of a surprise when a random agent from Homeland Security, who just happened to be on the ferry too, suggested that he watch himself because it looked as if he was engaged in sex trafficking with teenage Asian girls. Either the man's family dynamics with his adopted daughters were really peculiar (and I did once see a man at a swim meet who kept stroking his 14-year-old daughter, which was creepy), or our federal government is getting carried away with its oversight of American citizens. Tell me what you think.
Read the College Boards' Leftist framework
Stanley Kurtz has been sounding the alarm about a total Leftist takeover of American history studies in high school. Go here, and get links to learn more about what's happening. As he says, the more people who know about this travesty, the harder it will be for the Leftists in charge of AP history to make it happen.
Marriage help is on the way
All of you here know my friend Earl Aagaard, who has written a thousand smart comments, written too few wonderful guest posts and, unbeknownst to you, provides me with invaluable editing and content help behind the scenes. His daughter, Laura, and her husband, who are fairly young marrieds with young children, have started up a regular podcast about married life, called Marriage Startup. In their most recent podcast, they interview Earl and his wife, Gail, who have been married for 45 years. You can believe me when I say it's good stuff from people who understand love, respect, and commitment.
Obama is so not funny
Although Kyle Smith's article is about Obama, it's not about politics but is, instead, about culture, which is why I placed it near the end of this round-up. Smith tackles the fact that comedy writers have been unable to find any humor in Obama, not because he's a pathetic, narcissistic, vicious, cowardly little man set on destroying America, but because he's too perfect for them to touch.
Bob Hope is one great little dancer