The real world of guns comes to my kids' high school . . . maybe *UPDATED*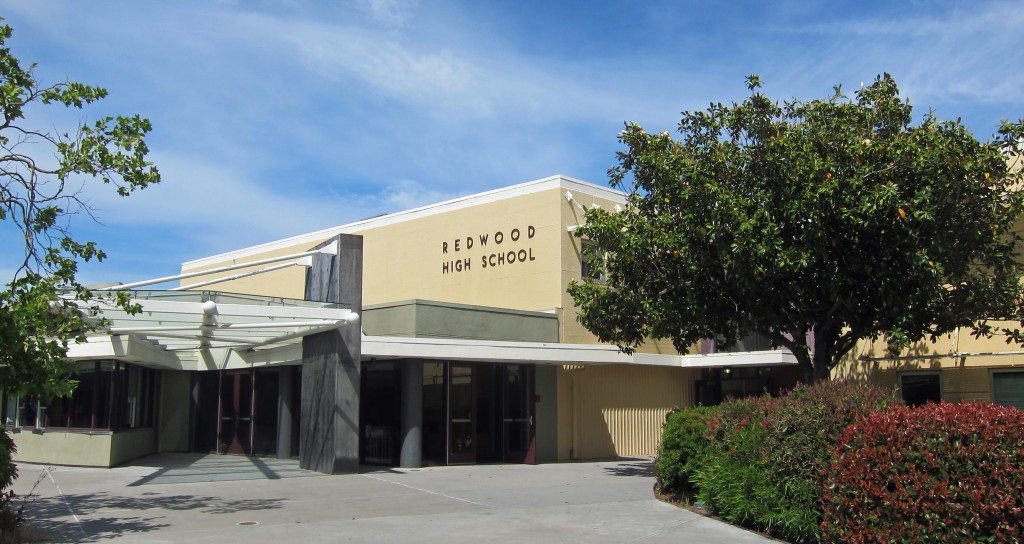 Both kids started texting me a few minutes ago, which came as a surprise, since they're not supposed to text while class is in session.  In fact, class is not in session.  Instead, the school is in lock-down.  The rumor amongst the kids, all of whom are madly texting each other, is that there's a kid with a gun roaming the school.  They don't actually know.  What they know is that the police station is across the street, that when the lock-down started they were told it wasn't a drill, and that there might have been a shot fired in a bathroom, but even that's not certain.
The latest rumor is that the police did confiscate a gun, and are sweeping the school.  I'll keep you posted.
UPDATE:  I know that, once we're all home together, Mr. Bookworm will start ranting about the Second Amendment, and not in a good way.  He simply cannot comprehend that the best deterrent would be the armed person's knowledge that each teacher has a gun.  I'm a whole lot more worried about deranged students than I am about a teacher with a concealed carry weapon suddenly going postal.  That's especially true at this school, where the teachers have the world's cushiest teaching job:  gorgeous environment, great pay and benefits, and no violent or otherwise awful students.
UPDATE II:  Lots of sirens in the distance, so I know that the police are still heading to the school, not away from it.
UPDATE III:  From one of my kids:  "I'm hearing a lot about someone planning a shooting.  A friend just texted me saying that her friend heard gunshots.  Not sure what's going on, but still on lockdown."
UPDATE IV:  The solidified rumor is that a kid — identity unknown — came to school intending to shoot one or more people, but something happened that tipped off the plan, leading to the lock-down and police presence.
UPDATE V:  The kids are more perturbed by the number of police showing up than they were about the original lock-down.  Or at least, that's the excuse my younger one is using to argue that he shouldn't have to go to school tomorrow.  I explained that, just as it's probably pretty safe to fly after an airport or airline scare, because everyone is super vigilant, tomorrow should be a pretty safe day at school.
UPDATE VI:  The new rumor is that there was a large planned shooting and that the police are trying to get to the bottom of it.  I don't know.  I see this as a rumor from my child who really, really would love to skip a day of school and is trying to spin the situation to his advantage.
UPDATE VII:  Now both children have announced that they're done with school for the week:  "This is freaky.  We've been in lockdown for an hour now.  I don't want to go to school tomorrow."
UPDATE VIII:  And it's over.  They've been released from lock-down and school continues as usual.  I can't wait to see what the principal has to say about this in the email I know I'll get soon.
UPDATE VIII: One of my kids filled me in on the latest rumors: Apparently several Marin high schools, not just Redwood, went into lock-down. That report came about because kids were texting their friends at other high schools who also said they were on lock-down. There were also rumors that someone was shot, although that appears to be untrue. What definitely happened was that, as the lock-down continued, people started hyperventilating and otherwise having panic attacks.
Now that the whole thing is over, Story One is that a kid was in the restroom trying to load a gun and dropped the bullets, giving the game away. Story Two is that a kid took out an insulin injector, someone saw it, thought it was a gun, and started the panic. It should be interesting to hear what really happened — or at least what the police and the school district are going to tell people really happened.
UPDATE IX: Yet another rumor: It was a BB gun. We do live in a paranoid age, although a BB gun certainly can do damage.
UPDATE X: And finally, the official word from the school newspaper, which is that the whole thing was much ado about nothing:
According to [Police Lieutenant Sean] Smith, the threat turned out to be a false alarm.
"After surveillance footage we looked at, we determined what student had come in to the bathroom and left, and what classroom he was going in. We made contact with him and brought him out, made sure he didn't have anything on him," Smith said. "The weapon turned out to be a medical pin that made a clicking noise, and the top had fallen off."