Mt. Holyoke, The Vagina Monologues, and why "The Coming College Decline" is a good thing *UPDATED WITH PERFECT POSTER*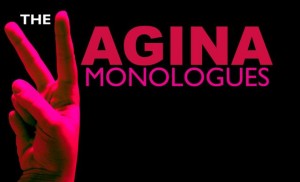 Ronald Brownstein, in a National Journal article entitled "The Coming College Decline," has noticed that the college bubble is getting near bursting.  He thinks that's a bad thing for racial reasons. According to him, the ones dropping out of college are minorities, who will be the youthful majority in a couple of decades. When that time comes, we'll be back to a pre-baby boom society, one in which the largest share of working adults have not gone to college. To Brownstein, this demographic change is a reason to take Obama up on his offer to give people "free" community college. We know, of course, that only the moon and stars are free; for everything else, someone's got to pay.
I have to part ways with Brownstein. I think that it would be a wonderful thing if the bubble collapsed and fewer Americans went to college. Why? Because colleges don't teach anymore, they corrupt.
Today's example is Mt. Holyoke, an iconic 19th century women's college. Mt. Holyoke, like most American colleges, has made a sacrament out of Eve Ensler's The Vagina Monologues. If you're feeling left out that you haven't seen the play, don't be; be grateful instead.
The show, which consists of several women sitting on stage telling stories about their and other people's vaginas is quite awful. It's also incredibly creepy because it's got a whole section devoted to lesbian pedophilia. As originally written, the gal who had her vagina thoroughly appreciated by a lesbian was 13 when it happened. When I had the misfortune to see the show, the gal had been aged to 15, but was still having lesbian sex with an adult. Even as amended, therefore, it was still selling statutory rape and pedophilia. Let's just say that the whole show is pretty much consistent with this kind of ick factor.
Because feminists have so embraced The Vagina Monologues, it's become a staple across America. Young women at college are so into celebrating their vaginas that, at many campuses, Valentine's Day, once about hearts, flowers, and romance, has been turned into V Day, to celebrate . . . yes, the vagina, complete with endless re-stagings of The Vagina Monologues. Funnily enough, none of the colleges have followed this to the logical conclusion, in line with Title IX, by having a celebratory P Day so that all can ruminate about the glories of the penis.
Or even better . . . stay with me, because this is good, the colleges should have their own D-Day. Just think about the D-Day that we older folk commemorate on June 6.  It's so chauvinistic and brutal, with its celebration of men and war.  It's time to revitalize that sexist, violent day, by bringing it in line with Title IX's mandate for full sexual equality on college campuses.  Henceforth, it should be a true D-Day — one on which we celebrate the male dick.
I can just see it now.  Every June 6, men could parade around campuses singing hymns to the glories of their own personal biological wonder. I mean, think about it. Not only can it enable its owners to pee standing up (something women really do envy), it has a cool switching device, like a fancy train junction, that allows it to deliver different fluids without cross-contamination. It also lets its user show his true emotions, putting the lie to all those women who say men don't communicate their emotions well.  In the same way we admire dogs and cats because their tails, ears, and whiskers talk to us, shouldn't we have an annual day to celebrate the amazing communication abilities of the male dick? This new D-Day even harmonizes with the original D-Day, because all those men storming the beach, seasick, frightened, often drowning because of heavy equipment, and running straight into bullets and cannons, had . . . yes, dicks!
D-Day, friends. It's time has truly come. Or maybe not. You see, Mt. Holyoke is doing away with the play that started it all. You heard me right. They're canceling The Vagina Monologues.
This ought to be good news, but it really isn't. Instead, it just furthers my strong belief that America's higher education institutions have become hopelessly corrupt swamps of radical Leftism, abandoning logic, common sense, history, and the intellectual apex of human development and, instead, rolling around in the brainless, hysterical, paranoid mud of victimization, biology denial, suicidal multiculturalism, and extreme misanthropy.
On the surface, the decision to jettison The Vagina Monologues looks good.  It turns out, however, that someone realized that the play is unfair. Hearing this, some of you might be thinking "Hey, that's okay. It's high time that the feminists and Leftists on American campuses realize that it is unfair to men to go around rubbing their noses in vaginas." (Well, that came out sounding wrong, but you know what I mean.)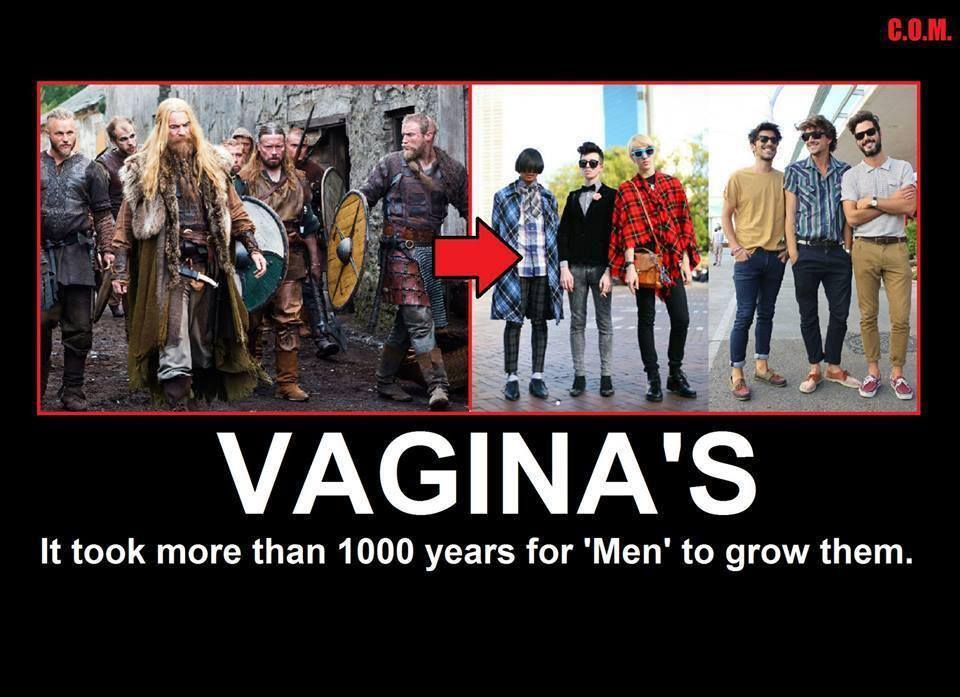 Except that this kind of equitable, non-sexist thinking is not what drove the Mt. Holyoke decision.  Instead, the great minds at Mt. Holyoke decided that sanctifying the play is unfair because it sidelines men who want to be women, i.e., transsexuals.  To the extent these transsexuals lack biological vaginas, The Vagina Monologues, say the powers that be at Mt. Holyoke, is a discriminatory form of microagression (or something like that):
Since the 1990s, students from Mount Holyoke College, an all-women's school in Massachusetts, have staged an annual production of The Vagina Monologues. Not this year. The college is retiring the ritual over concerns that the play—penned by Eve Ensler in 1996 as a way to "celebrate the vagina" and women's sexuality—is not inclusive enough.

In a school-wide email from Mount Holyoke's student-theater board, relayed by Campus Reform, student Erin Murphy explained that "at its core, the show offers an extremely narrow perspective on what it means to be a woman … Gender is a wide and varied experience, one that cannot simply be reduced to biological or anatomical distinctions, and many of us who have participated in the show have grown increasingly uncomfortable presenting material that is inherently reductionist and exclusive."
Students haven't grown uncomfortable with The Vagina Monologues because it's a creepy, masturbatory, misanthropic celebration of a body part, complete with lesbian statutory rape and pedophilia. Instead, at one of America's most expensive and (peculiarly) prestigious education institutions, the play is out because "the show offers an extremely narrow perspective on what it means to be a woman" — not because it focuses solely on women's vaginas, but because it doesn't focus on men who wish they had women's vaginas.
(Yikes!  That last clause didn't come out right.  I don't mean heterosexual men who like their vaginas on women (?), but transsexual men who would like women's vaginas on them (?). Oy! it seems that my grammar, logic, and writing skills are not up to the task of dealing with fluid gender identity and self-selection.  I seem to be hopelessly heteronomative.  My humblest apologies.)
I don't think we can wipe out the stain of America's higher education culture fast enough. Looking at the degradation of education at these institutions, which have turned against the classic principles and knowledge of a free people, I keep being reminded of the Children of Israel trekking for 40 years through the Sinai with Moses. It wasn't that Moses, an experienced desert-dweller, couldn't find the Holy Land. It was that the generation that had once been slaves had to die out so that a new generation, one that had always been free, could create a new generation. Our own nation won't be free until we see the final end of America's toxic university culture. An economic meltdown would be a good place to start.