The Bookworm Beat 5-6-15 — the "long day" edition and open thread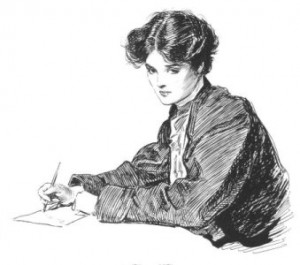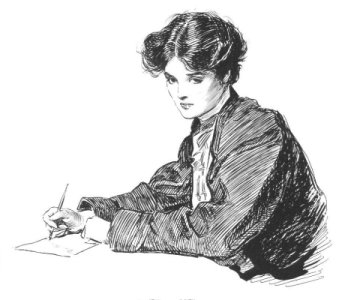 Long day, low energy, but the siren song of blogging is calling out to me and I respond to that call:
American campuses are becoming increasingly antisemitic
Jonathan Marks writes about the way that pricey little Bowdoin College, tucked up in a corner of Maine, is "debating" a complete boycott of Israel that its promoters clearly intend to exist until Israel is annihilated:
But the way Bowdoin's chapter of Students for Justice in Palestine is attempting to ram through this referendum, near the end of the academic year, when students are least likely to be paying close attention, shows as well as these other observations, that the movement is really about scoring a series of cheap propaganda victories to produce a phony impression of momentum and widespread support. Their undertaking is the very opposite of the Socratic spirit that ought to animate our colleges and universities: they want people who don't know to claim that they do. To those who pretend to work toward discussion of Israel but in fact seek to manipulate students who know next to nothing about it, we can reply as Socrates did to one of his own prosecutors: they [jest] in a serious matter, easily bringing human beings to trial, pretending to be serious and concerned about things for which [they] never cared at all."
Meanwhile, Ruth Wisse examines the growing, aggressive, violent antisemitism overflowing like a disgusting sewer on American college campuses:
The contrast I have drawn between the college campus and the rest of American society is counter-intuitive: why should anti-Semitism flourish in the sweet groves of academe rather than in the fouler corridors of power? How does intolerance for a Jewish state thrive in the very institutions that advertise their tolerance for threatened minorities? The political columnist Bret Stephens often asks college audiences why, if they claim to be liberal, they don't support the only liberal society in the Middle East. On what grounds do American universities, considered liberal to a fault, assail the only liberal democracy in that part of the world?

The question harbors its answer. Israel is attacked not despite but on account of its liberal democracy and its buoyant pluralistic culture: two commodities held in notable disesteem in the nominally liberal but in fact anti-liberal environment of the contemporary American university. The boycotters wrap themselves in the mantle of free speech only to silence those who stand for the kind of genuine individual and human rights that flourish in Israel. They shout down liberal speakers like Israel's ambassador to the United States just as they shout down and shut out champions of Muslim women's rights.
Academia's views harmonize perfectly with those of our man in the White House. No wonder then that Debka, which is frequently privy to information from Israel's intelligence community, is reporting that Obama is poised to do what many have long feared: He's allegedly promising to back a Palestinian state at the UN Security Council. I wouldn't put it past that foul little excrescence currently inhabiting the White House to try his best to destroy an ally. Debased people engage in debased and evil behavior.
And while I'm on the subject of antisemitism, if you're Jewish or Philosemitic, two more stories to scare you: First, take a look at the increasingly open, aggressive antisemitism amongst black Democrats who are no doubt heartened by the first white-black President's manifest hostility to the world's only Jewish state.
Second, Ireland's Leftists have ensured that it is now one of the most antisemitic nations in the world. Woe betide American Jews and Israel if that attitude infects America's Irish population which, barring its flirtation with Father Coughlin back in the 1930s, hasn't been antisemitic but has mostly supported the world's only Jewish nation (not to mention the Middle East's only true democracy).
Yeah, how is that Obamacare working for you?
On my Facebook page, one of my hard Left friends is rejoicing in the headline that Obamacare added 17 million people to the insurance rolls, adding that "most" of the people who lost their insurance found new insurance. Oh, and hospitals are making money. It must be a success, right?
Apparently the Lefties missed the news stories about rising visits to emergency rooms (the opposite of what Obama promised) and steadily increasing rates. But hey, we now fit the WHO metric of lots of people forcibly "insured," even though medical care is more expensive and less useful.
(I notice that I'm putting many more words in quotation marks, indicating that I'm using them sarcastically. The fact is that, in Obama's America, words are losing their meaning and the only way I can think to convey that is through those ubiquitous quotation marks.)
More on Baltimore
I've pretty much said what I have to say about Baltimore: It's a Democrat-run sinkhole. As long as blacks look to the government and not themselves for succor they're going to continue to live out their lives in poverty, immorality, and violence.
Those are my intuitive conclusions based upon quite a few decades on Planet Earth. Thomas Sowell provides the data to support my conclusions:
The "legacy of slavery" argument is not just an excuse for inexcusable behavior in the ghettos. In a larger sense, it is an evasion of responsibility for the disastrous consequences of the prevailing social vision of our times, and the political policies based on that vision, over the past half century.

Anyone who is serious about evidence need only compare black communities as they evolved in the first 100 years after slavery with black communities as they evolved in the first 50 years after the explosive growth of the welfare state, beginning in the 1960s.

You would be hard-pressed to find as many ghetto riots prior to the 1960s as we have seen just in the past year, much less in the 50 years since a wave of such riots swept across the country in 1965.

[snip]

Murder rates among black males were going down — repeat, down — during the much-lamented 1950s, while it went up after the much celebrated 1960s, reaching levels more than double what they had been before. Most black children were raised in two-parent families prior to the 1960s. But today the great majority of black children are raised in one-parent families.

Such trends are not unique to blacks, nor even to the United States. The welfare state has led to remarkably similar trends among the white underclass in England over the same period. Just read Life at the Bottom, by Theodore Dalrymple, a British physician who worked in a hospital in a white slum neighborhood.

You cannot take any people, of any color, and exempt them from the requirements of civilization — including work, behavioral standards, personal responsibility, and all the other basic things that the clever intelligentsia disdain — without ruinous consequences to them and to society at large.
Victor Davis Hanson also offers his usual astute insights on the subject, offering "the Baltimore Rules":
Until then, let us review the Baltimore Rules:

1) Statistics are irrelevant. Emotion rules and no one cares about larger statistical challenges. Blacks make up almost 13% of the population and commit 52% of the nation's murders. Based on their statistical representation in the U.S. population, African-Americans on average are eight times more likely to inflict a violent crime and six times more likely to suffer a criminal act than is the general population. This fact is irrelevant; it is not the numbers per se that frame black homicide, but the conditions under which they occur that seem to matter. "Black lives matter" supposedly translates into the fact that blacks might be able to pressure police (of all races) from taking 200 black lives a year during arrests, but can do little if anything about stopping 6,000 black murders at the hands of other blacks. Darren Wilson serves as an easy poster boy for the public enemy, but a Crip gangbanger is a quite different candidate for group-hate.

In quite rare, but highly charged interracial murders, African-Americans are almost twice as likely to kill whites as whites are blacks. This, too, is irrelevant for a variety of reasons. Historically blacks suffered from the racism of a white majority, not whites from a black minority. Whites are hardly likely to protest about this imbalance given the rarity of interracial crime and the rarity of whites rioting on the basis of racial grievances. Most liberal professionals understand privately how to navigate travel in the inner city and how publicly to decry just such insidious stereotyping and profiling. Few of the 14% of murdered white crime victims who were killed by blacks are the elite and thus the problem remains minor.
Read the whole thing to understand how we've moved into a logic-free world, driven by seemingly inexorable rules of ideology, pushed by our media, government institutions, and academic institutions.
Lies, damn lies, and climate statistics
Those who believe in God do not need to lie. To them, the mere fact of our existence is testament to God's existence. No further proof is necessary. They therefore never need to lie. God is who He is. That is sufficient.
Those who believe in anthropogenic climate change, however, like to pretend that theirs is not a faith but is, in fact, a science. Having called it a science, they are theoretically bound to follow the scientific principle, which requires theories, followed by data that either proves or disproves the theory.
What happens, though, when every bit of data fails to prove the theory? Well, if you've insisted that you've got science on your side, there's only one alternative left to you: LYING. And that's what happened with Maine's temperature data: The National Oceanic and Atmospheric Administration grossly manipulated more than 100 years of Maine temperature data to make it colder in the past and warmer in the present.
I know Bookworms and Obama is no Bookworm
Walt Harrington, a man hostile to George W. Bush's policies, discovered, George W. Bush was a voracious reader, who could comfortably discuss everything he read. But Obama? Obama is no Bookworm, and Mollie Hemingway beautifully deconstructs the lies the media tells in an effort to buff that vapid (but canny) ideologue's intellectual credentials.
I can't add to Hemingway's analysis, but I'll posit a reason behind his mental vacuum: Obama's a malignant narcissist. To the extent a book might expose him to ideas that are unfamiliar to him, the exposure will leave him feeling vulnerable and at an intellectual disadvantage. That is not a feeling that narcissists tolerate well. It's better not to read, but just to pretend you do, knowing that a lickspittle media will do whatever is necessary to cover for you.
Paul Krugman is a moron
I've been saying for years that Krugman is a moron — and I'm somewhat grateful for that, because it was the increasing stupidity of his columns that drove me to seek out other, more intelligent information in the internet. Unwittingly, he was one of the stepping stones that helped me cross the Rubicon from unthinking loosey-goosey Leftist to stalwart, fully informed and aware conservative.
I may be sort of grateful, but that doesn't mean I don't find it just delightful when a good writer (say, Andrew Stiles) takes aim at Krugman and reveals him in his full moronity (and I know moronity not a word, but it should be).
The dangerous anti-First Amendment strain in Academia
I received an email from Servo1969 posing three questions:
1. You know, you were just asking to be shot by drawing cartoons of Mohammed. That was really stupid. What did you expect? Did you think you could just do as you please with no consequences?

2. You know, you were just asking to be raped by going out dressed like that and getting wasted. That was really stupid. What did you expect? Did you think you could just do as you please with no consequences?

3. You know, you were just asking to be beaten and arrested by marching through Selma like that. That was really stupid. What did you expect? Did you think you could just do as you please with no consequences?
Servo1969 knows, you know, and I know that the media would strongly disagree with the second and third statements, but is very comfortable asserting the first. In the wake of the Islamic terrorist attack on Pamela Geller's "draw Mohammed" gathering — which was really aimed at making Americans aware of the way in which we're losing our constitutional rights as we pander to Islamic demands — the American media couldn't say often enough that it was all Geller's fault. "Journalists" seemed incapable of understanding that in America, the person who brings a gun to a speech fight is always in the wrong, no matter the speech's content.
Eugene Volokh, who I believe grew up in the former Soviet Union, writes about the University of Minnesota's craven collapse in the face of Muslim demands that the whole Charlie Hebdo matter — you know, the one where Islamists brought guns to a cartoon fight — be withdrawn from debate:
Indeed, this incident shows just how broad the movements to suppress alleged blasphemy are, even in the U.S. This wasn't a fringe group of anti-Islam political activists putting out the flyers; these were people squarely in the middle of the academic Establishment. This wasn't a bunch of cartoonists putting out material that, viewed narrowly, might be seen by some as juvenile, nonsubstantive, or gratuitously offensive; these were academics putting on a substantive academic event with a flyer that is clearly and directly tied to the content of the event, and that depicts an image that has undoubted historical significance.

To be sure, I think the speech of fringe groups and juvenile cartoonists is protected by the First Amendment and by academic freedom principles — but even if you disagree, or think that this sort of speech should be generally constitutionally protected but excluded from academic institutions or condemned by standards of good manners, here we are far removed from those fringes, and squarely in the core of serious academic discussion on hugely important matters. Yet some public university administrators still seem to have felt comfortable trying to take down such speech, and, I suspect, trying to prevent it in the future. Such a reaction, I think, needs to be firmly fought, and sharply condemned.
Jonah Goldberg also sees something sickly perverse in the Leftist response to the Charlie Hebdo massacre. On the Left, just as blacks can't be racist because they're at the bottom of the Leftist victim hierarchy (and this is true no matter how vile their anti-white, Jewish, or Asian statements are), the Left argues that Muslims must be protected from any real or perceived insults for the same reason:
"If absolute power corrupts absolutely," the actor Harry Shearer once asked, "does absolute powerlessness make you pure?"

The answer, according to a lot of people, is yes.

Upon receiving the George Polk Career Award last month, Garry Trudeau, the creator of the satirical comic strip Doonesbury, attacked the staff of the French magazine Charlie Hebdo:

By punching downward, by attacking a powerless, disenfranchised minority with crude, vulgar drawings closer to graffiti than cartoons, Charlie wandered into the realm of hate speech, which in France is only illegal if it directly incites violence. Well, voilà — the 7 million copies that were published following the killings did exactly that, triggering violent protests across the Muslim world.

Putting aside Trudeau's tendentious misreading of France's hate-speech laws — which were not written to prevent violent protests outside of France — there's a perverse irony here. After all, there's surely no greater act of "punching downward" or "attacking the powerless" than castigating a corpse. That's not debate; it is verbal gibbeting.
The best answer to this specific type of moronity (I'm really liking my little neologism) comes from Ross Douthat, whom Goldberg quotes:
Many journalists recite the saying that the press must "comfort the afflicted and afflict the comfortable" as if it were their Eleventh Commandment. The mantra of countless intellectuals is that they must "speak truth to power."

The problem is that they define the powerful and powerless based upon their own preferred narratives. When the truth interferes with the narrative, the truth must be bent or jettisoned. Terrorists may rationalize their violence in terms that make Western intellectuals swoon, but that doesn't mean they are powerless.

New York Times columnist Ross Douthat notes that while it is true that "power flows from pre-existing privilege, it also grows from the barrel of a gun, and the willingness to deal out violence changes power dynamics." Terrorists may rationalize their violence in terms that make Western intellectuals swoon, but that doesn't mean they are powerless. They have enormous power — because they have the ability and the will to use violence to kill.
And finally, Daniel Greenfield hones in on the moral inversion that "academics," "journalists" (yes, two other words that can now only be used with quotation marks), and talking heads are creating:
But being "controversial" and "provocative" has nothing to do with who is doing the shooting. It's a media signal that the target shouldn't be sympathized with. The Family Research Council, which was shot up by a killer using the SPLC's hate map, is invariably dubbed "intolerant". The SPLC, which targeted it, is however a "respected civil rights group" which provides maps to respected civil rights gunmen.

A contest in which Bosch Fawstin, an ex-Muslim, drew a cartoon of a genocidal warlord is "controversial" and "provocative", while the MSA, which has invited Sheikh Khalid Yasin, who has inspired a number of terrorists, including apparently one of the Mohammed contest attackers, is a legitimate organization that is only criticized by controversial, intolerant and provocative Islamophobes.
You know what the problem is with all three of the articles I've quoted above? They don't have a wide enough readership. These three men are saying extremely important things, but they are still lone and isolated voices in the wilderness. I just have to remind myself that other lone voices in the wilderness finally got heard.
The end of the road for American education
Longtime readers know that two of my blogging passions are education and history. Both fascinate me, and I strongly believe that you cannot have a successful country without an educated population that knows its history and that understands its liberties. Wolf Howling shares my passions and has written a very disheartening post about the state of history education in America. (Hint: Leftism has done its dirty work, and feminists are in the vanguard.)
Autism and the IDF
In Israel, everyone serves in the military. Those who cannot serve, whether because of a physical or mental disability, feel at a terrible disadvantage. Not only are they not serving their country — a country surrounded by enemies — but they're also missing out on the camaraderie of the Israel military. It is the great leveler.
Also in Israel, undoubtedly as part of the belief that we are all God's creatures, the Israelis value all human lives.  Small wonder then, that with Israelis wanting to serve and the nation valuing its people, the IDF has put together a very special unit composed of autistic people who have a unique ability to analyze certain types of military intelligence. As you know, I take a special interest in the great gifts so many autistic people have locked away inside of them.