The Bookworm Beat 6-10-15 — the "clearing off the spindle" edition and open thread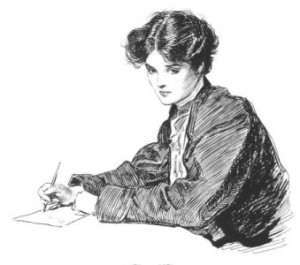 I haven't quite reconciled myself to the fact that today is Wednesday. I feel as if I'm caught in a perpetual Monday loop. Between work emergencies and Mom's doctor appointments time, as Steve Miller said, "keeps on slippin', slippin', slippin' into the future."
I've got a backlog of articles that friends have sent me, so I'm quickly going to bring them to your attention, because I bet you'll find them interesting. For speed's sake (I've got a ton to do today), I'm going to present this Instapundit style, with just a sentence or two. This exercise in brevity will be a good discipline for me.
Climate scientists keep being proven wrong. When will they 'fess up, rather than digging their hole even deeper?
People in porn videos tend to end up splashed with a lot of fluids — so California wants them to wear eye protection. I see a new fetish being born.
I've always said that the reason democracy building worked in Japan and Germany was because we totally destroyed their pre-existing societies. Slowly, slowly, others are figuring out that our failure to smash Iraq is where we went wrong with democracy building there.
We can't tell whether we're as solvent as oil-rich Norway or as broke as profligate Greece because our government financial numbers are lies.
All the good liberals in Marin are up in arms at the way local and regional governments are forcing our spacious suburb to become a crowded urb. I wonder when they'll start realizing that this is not an accident. If Marinites want to see the future, they should look at Minneapolis.
An excellent rebuttal to Bernie Sanders demand for fully-subsidized college educations.
It's always amazed people that Europe could go from the superior engineering feats of the Romans (especially water transport) to the primitive engineering of the early Dark Ages. Now you don't need to wonder anymore about the journey from a relative enlightenment to a new dark age — you can see it happening in real time in America.
A cool granny: she flew Spitfires for the British during WWII.
Not all viruses have to be bad — here's a clever idea for virus engineering in an era characterized by a growing number of antibiotic resistant bacteria.
Looking at Sidney Blumenthal's disgraceful antics on Hillary's behalf, and the pass the MSM media is giving Hillary and all of her cronies, it's worthwhile to remember how the media disgracefully smeared Scooter Libby, who ended up in prison thanks to the media witch hunt.
Anyone surprised that the IRS paid billions in fraudulent refunds?
It's gotten to the point where much of what passes for "science" is fraud, ignorance, propaganda, and plain-ole' lies.
Because Californians don't suffer enough economically, gas taxes are probably going up. I used to believe that I would live out my days in California. I don't anymore. I'm already planning an exit strategy.