Exciting times make for exciting posts at WOW! Magazine
Over at WOW! Magazine, you'll find a stellar collection of informed, thoughtful posts about all of today's headline topics.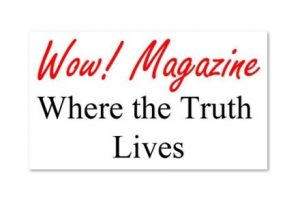 I had planned to put up more than one original post today, and I might still try to do so tonight, but the day quickly spun out of my control. Thankfully, my fellow Watcher's Council members have been quite busy looking at the world and putting up fascinating and thoughtful posts. I think you'll enjoy whichever of their posts you read:
Justine Damond: Rights And Responsibilities
The self-driving Tesla: a review from a passenger's perspective
WoW! Forum: What Will Be The Major Tech And Science Breakthroughs In The Next 10 Years?
A broken kitchen sink explains everything that's wrong with socialism
Law Enforcement is Boycotting Dunkin' Donuts over Response to Clerk's Refusal to Serve Officers.
Dunkirk: A contrary view about a movie everyone else loves
Student Grammatical Train Wrecks, Final Edition
ESPN should stop soft-selling what Colin Kaepernick did and continues to do
DOJ Document Dump to ACLJ on Clinton Lynch Meeting: Comey FBI Lied, Media Collusion, Spin, and Illegality
Policing: Dangerous Missouri Tomatoes
America Is Finally Ending Payment Of Palestine's Blood Money
Dunkirk review in Marie Claire: Fatally flawed gender identity assumptions
1600 Daily: Everything White House for 8/4/17
Justine Damond: A Fishing Expedition II
We do not want Jim Justice in Our Party, Mister President
Bank of America: Promotes 2 lesbians culturally appropriating an Asian girl
Updates for my past posts about Disney princesses and Tesla
The Beginning of the Quickening
How Disney's Cinderella sparked a long love affair with the Princess dress
The Jerusalem Temple Mount Crisis – Why it Erupted, How To Solve It
Into the Penalty Box for Subverting the Narrative?
Justine Damond: A Fishing Expedition
Dunkirk: A Movie Review, Sort Of
Heroes To Heroes Foundation – Because 20 Veterans A Day In The United States Commit Suicide