Bookworm Beat 3/8/18 — the best of Twitter edition and open thread
My Twitter feed has been fascinating today, which is a good thing because calls from old and dear friends precluded blogging. Here's the best of my Twitter.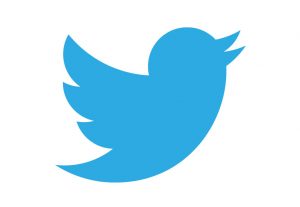 When my mother died, I inherited both her and my Dad's old friends (and I do mean "old"; one of them is now 98, having met my Dad in 1935). They are people who are dear to me and it seems to be mutual. If I don't reach out to them in a timely fashion, they call me.
Today, I called a few old friends and those I hadn't yet called coincidentally called me. I also got calls from my own friends, which is always nice. It's therefore been a lovely day (a little sad, too, as one old friend recently had a stroke), but I got absolutely nothing done other than those phone calls. I've therefore had almost no time to read and, since I have to pick someone up from the airport soon, I'll have no time to write anything.
I thought, therefore, that I'd share with you the best of my Twitter feed. (Yes, I do pay attention to Twitter.) These are in no particular order, but they do represent the fascinating mix of things that enliven the home page in my browser.
This week, Cpl Veronica Byrnes Bradley passed away.

She was the face of the Marine Corps recruiting effort during WWII.

Semper Fidelis, Marine. pic.twitter.com/T0Ev1X1Mue

— U.S. Marines (@USMC) March 9, 2018
Kim Jong Un talked about denuclearization with the South Korean Representatives, not just a freeze. Also, no missile testing by North Korea during this period of time. Great progress being made but sanctions will remain until an agreement is reached. Meeting being planned!

— Donald J. Trump (@realDonaldTrump) March 9, 2018
The next is from a conservative Parkland survivor whom the media assiduously ignores:
Was so great meeting @FLOTUS and @POTUS @realDonaldTrump. They're true Patriots. Thank you @KellyannePolls, I owe you the world. pic.twitter.com/J3fhJfGeH6

— Kyle Kashuv (@KyleKashuv) March 8, 2018
I'm the happiest man on the planet tonight. My newly adopted 5 year old daughter, for the first time, called me dad.

— Pookiedr (@Pookiedr) March 8, 2018
Dems months ago: "Trump is going to get us killed with the way he is talking about Kim Jong Un"

Today: Kim Jong Un offers invitation to sit down and talk with Trump.

Never underestimate Trump. The man is a genius and knows what he is doing

— Collin Rugg (@CollinRugg) March 8, 2018
Literally the only person in all of humanity who predicted the direction of North Korea – U.S. relations was @ScottAdamsSays.

— Joel B. Pollak (@joelpollak) March 9, 2018
I sincerely hope the following is true:
Jeff Sessions has been laying low, building such an airtight case against Hillary & Co. that when he finally drops the hammer, there will be no escape. As a bonus, it will be timed for maximum midterm damage to the Democrats.

— Bill Mitchell (@mitchellvii) March 7, 2018
Thomas Homan, ICE Director: "My biggest concern is one of my agents is going to knock on a door someday, and he's not going to go home that night. That's very unfortunate because he should've been able to apprehend that person in a jail…" #Tucker pic.twitter.com/QsHyjFkZmr

— Fox News (@FoxNews) March 9, 2018
If Farrakhan was a conservative every elected member of the Republican Party across the country would have an email in their inbox asking them if they renounce him. #Fact

— Dan Bongino (@dbongino) March 7, 2018
There is no excuse for this kind of anti-semitism. There is no explanation for this kind of hate. And there is no justification as to why so-called leaders would soft-pedal such slander or choose to remain silent. https://t.co/Ec6QtZ4bId

— Jonathan Greenblatt (@JGreenblattADL) March 7, 2018
You know the saying about water finding its level? I think Obama has finally come home:
Obama in Talks to Provide Shows for Netflix (New York Times)https://t.co/lrPdhAO3sohttps://t.co/Z3qCr0acXU

— memeorandum (@memeorandum) March 9, 2018
Sean Spicier (the parody account), effortlessly sums up the wacky greatness that is the Trump Superhero Presidency:
He sleeps with porn stars and disarms rogue regimes without firing a shot

— Sean Spicier (@sean_spicier) March 9, 2018
Socialism kills, America is the greatest country on earth, and Blacks will never succeed until we recognize that the welfare system, public schools, and the Democratic Party are our enemies.

Any questions? pic.twitter.com/dkZSzacbnK

— Candace Owens (@RealCandaceO) March 9, 2018
Happy #InternationalWomensDay https://t.co/atefE5QSuR pic.twitter.com/IWa2qkPHRc

— America Held Hostage (@AmericaHostage) March 8, 2018
Gee, let's help a bunch of frigid feminists weirdos create a reign of terror.

If men allow this moronic fascism, they aren't me and deserve their serfdom. https://t.co/cGkP568zgA

— Kurt Schlichter (@KurtSchlichter) March 9, 2018
Anyone else notice Never Trumpers are awfully silent? pic.twitter.com/mgWye3X8Zo

— JohnGilmore (@Shabbosgoy) March 9, 2018
I don't want new prosecutors, I want prosecutions…more than enough evidence to justify the lawful arrest of Hillary Clinton!So no wonder the corrupt DC Establishment would rather talk about their made-up garbage about @RealDonaldTrump and Russia. @JudicialWatch @CPAC pic.twitter.com/i5xUnj5LTC

— Tom Fitton (@TomFitton) March 9, 2018
Don't know about the rest of you but I can't wait to hear how Obama brought President Trump and Little Kim together

— Sean Spicier (@sean_spicier) March 9, 2018
CAN YOU TELL THE DIFFERENCE?

THE CHOICE IS YOURS. pic.twitter.com/GiAU7dq2bu

— Dr. Lynn J Anderson (@andersonDrLJA) March 9, 2018
This is called locking in Ohio, Pennsylvania, Michigan & Wisconsin with Minnesota to follow https://t.co/pRbHUZWcEy

— Dinesh D'Souza (@DineshDSouza) March 9, 2018
Six year old Joshua Garza of St. Petersburg, Florida was eating breakfast at his favorite restaurant with his mom. As they were walking out, they saw 3 St. Petersburg Police Officers getting ready to eat. Joshua walked over to the table, and the four of them prayed together. pic.twitter.com/VzTHzYBzE1

— Back The Blue 🚓 (@BackThePolice) March 8, 2018
I think you can see how it is that — provided that you follow interesting people — Twitter can quickly become addictive.
I'm having lunch with my 98 year old friend tomorrow, but I do think I'll have time to blog. There's certainly a lot to blog about. Today, I'll just give thanks for our amazing president Trump.
*****