Reality confirms that a lawless government means a lawless people
Progressive policies prove a proposition about lawless government: "You cannot have law-abiding citizens if you do not have law-abiding government."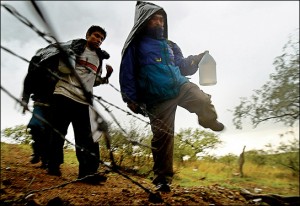 Three days ago I posted about trickle-down lawlessness in California, in the form of sanctuary city and state laws:
The fish rots from the head. At the very uppermost echelons in California, we see an unprecedented degree of lawlessness. And what's unusual about this behavior is that those violating the law aren't even trying to hide their conduct. They're proud of it. They boast about it. They urge others to break the law, to "resist," to fight on the streets, and all the other inflammatory rhetoric aimed at destroying respect for legal norms.
Yesterday, I distilled that long(ish) post into a Tweet:
Regarding California: How can one expect law abiding people when we have a lawless government?

— Bookwormroom (@Bookwormroom) March 9, 2018
And then I saw this Tucker Carlson tweet:
Chicago has announced that CityKey cards, designed for illegal aliens, can be used for voter registration. In other words, non-citizen illegals will be able to vote in Chicago, including in federal elections. That's illegal. But the city is encouraging it. #Tucker @FoxNews

— Tucker Carlson (@TuckerCarlson) February 28, 2018
You cannot have law-abiding citizens if you do not have law-abiding government.
*****