Social media giants' war on InfoWars the opening move to stifle dissent
Find here a collection of the Twitter-sphere's best takes about the danger to our democracy from social media giants silencing Alex Jones and InfoWars.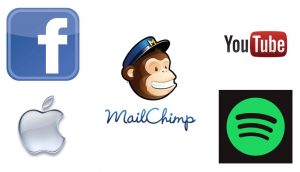 Before I go anywhere with this post, let me say that I am in no way, shape, or form an Alex Jones fan. I've never listened to him, I think his Sandy Hook theory is cruel and distasteful, and I've heard that he's one of the angry talking heads, which is never something I enjoy. This post is not about defending Alex Jones. It is, instead, about addressing technocrats' war on ideas with which they disagree.
For those who say it's ironic that I'm turning to Twitter, one of the Leftist social media giants, to find commentary about this totalitarian purge, I agree. However, to the extent Twitter encourages pithiness, I find the following takes on the subject worth repeating.
To those who say the social media giants are private corporations and can do as they will . . . no. They have become communication monopolies. Monopolies are cancerous growths on the free market. That is, while they may have arisen in the free market, just like cells in our body that go awry and become deadly, so too do monopolies corrupt and destroy American institutions.
In the old days, monopolies destroyed whole sectors of the economy. Today, these hi-tech social media monopolies are destroying free speech in America. To the extent that they've become the dominant platforms over which Americans communicate with their fellow Americans, to have them take sides effectively squelches speech.
It's no use saying "Well, other platforms will rise up." There isn't time to do that before the November 2018 election, which is what this purge is all about. In essence this is the beginning of a political coup, and conservatives, both private citizens and politicians, need to figure out how to respond, hard and fast.
The following tweets, of course, are just observational — they point out what's happening and worry about the consequences. They're scarcely solutions, but solutions don't happen until people are fully aware that there's a problem. After reading the following, and based upon your own reading and understanding, please feel free to offer solutions here. I'm a little forum, but any forum is better than no forum at all, right?
I'll open with my own tweet:
Many things have scared me over the years, but few things have left me as frightened as the tech giants' erasure of Alex Jones and InfoWars. I'm not a Jones fan at all, but every fiber of my being is opposed to this type of aggregated power.

— Bookwormroom (@Bookwormroom) August 7, 2018
And now some of my favorite tweets regarding the Alex Jones / InfoWars purge:
A crowd yelling CNN sucks at Jim Acosta is a "Threat to Journalism", but iTunes, Facebook, YouTube, and soon Twitter silencing INFOWARS is "no big deal, it's a good thing."

This is why the MSM is the ENEMY OF THE PEOPLE.#IstandwithINFOWARS and @RealAlexJones @PrisonPlanet

— Carpe Donktum (@Carpedonktum) August 6, 2018
Just curious: Did they also ban Planned Parenthood? To be consistent about opposing those who glorify violence and dehumanize others in order to justify that violence? https://t.co/wdUnrfXhTW

— Mollie (@MZHemingway) August 6, 2018
With the Infowars ban, Apple, Facebook & Spotify have all now ascribed themselves the power to remove people & outlets from their platforms based on their political opinions.

For conservative media outlets who don't speak out because they don't like Infowars – you're next.

— Paul Joseph Watson (@PrisonPlanet) August 6, 2018
Social media platforms aren't trying to stop "hate speech" or clean up the toxic culture of social media. If they were, they would be hammering toxic folks on both sides. This is about silencing conservative voices. Period.

— Chris Barron (@ChrisRBarron) August 6, 2018
Infowars is mostly trashy, but this is not a good precedent. Censor once and it's a never ending list of demands for more censorship for this and that slight or offense.

This is going to be a lot worse before it gets better. https://t.co/N33CXljtTf

— Mark Kern (@Grummz) August 6, 2018
The left: Sarah Jeong may have said racist things but it was all meant well so NY Times is hiring her anyway. Free speech

Also the left: We must ban Alex Jones bc we don't like what he says

— Jack Posobiec (@JackPosobiec) August 6, 2018
Forget the Supreme Court, Susan Wojcicki and Mark Zuckerberg are now de facto defining the parameters of the First Amendment.

Big business monopolies as the ultimate judge, jury and executioner on free speech rights.

And so-called liberals are celebrating.

— Paul Joseph Watson (@PrisonPlanet) August 6, 2018
When the censorship gets so crazy, even Tariq Nasheed is worried. pic.twitter.com/hNFVW5ylTi

— Paul Joseph Watson (@PrisonPlanet) August 6, 2018
The First Amendment wasn't drafted to protect the rights of people we want to hear, but rather to protect the rights of those we don't. We are now at the very top of the slippery slope. This won't end well.

— James Woods (@RealJamesWoods) August 6, 2018
A Democrat Senator openly admitting that Big Tech's censorship campaign is really about purging all conservative media.

How long before Big Tech and their Democrat friends move to censor and purge @BreitbartNews, @DailyCaller and other conservatives voices from their platforms? https://t.co/sFS7mr8Pco

— Donald Trump Jr. (@DonaldJTrumpJr) August 7, 2018
Facebook banned Infowars for "glorifying violence" but this antifa site that has been distributing flyers calling for trump to be executed still has their page.

It's almost like they are selectively enforcing their TOS. https://t.co/GxGuxaMmO3

— Far Left Watch (@FarLeftWatch) August 7, 2018
Old and busted: The Fairness Doctrine is government overreach
New and trendy: Government should force Twitter to air Alex Jones

— Rory Cooper (@rorycooper) August 7, 2018
Free market companies are free to do as they wish with their platforms, and we are free to continue to seek alternatives. But this police-state supporting US SENATOR is using his govt position to apply pressure to suppress speech. This is disgusting. https://t.co/SuXa4SueAt

— Dan Bongino (@dbongino) August 7, 2018
Leftists & liberals feel entitled to rule over the rest of us. They resent the hell out of the American people & the Electoral College, which they consider an illegitimate election process, even though it is outlined in the Constitution. Which they also want to get rid of, btw. https://t.co/puAHRc6W87

— Kim Priestap (@kimpriestap) August 7, 2018
Will YouTube, Facebook, and Apple now remove Louis Farrakhan from their platform or does censoring "hate" only apply to those on the right?

— Charlie Kirk (@charliekirk11) August 7, 2018
Free speech is for everyone.

"Every" is nonnegotiable.

— thebradfordfile™ (@thebradfordfile) August 7, 2018
I'll close with a Paul Joseph Watson video on the subject:
By the way, for those who dislike Alex Jones, remember that, when the fascists begin silencing dissent, they start with those whom most people dislike, but it never stops there. Were Martin Niemoller alive today, he might write, "First they came for Alex Jones and InfoWars…."