No. 35 Bookworm Podcast : IG Report, Movie Reviews, Impeachment, and More
I'm finally back with another podcast, this one covering the IG Report, impeachment, movies you should see, Biden's dementia, and the world's cruel history.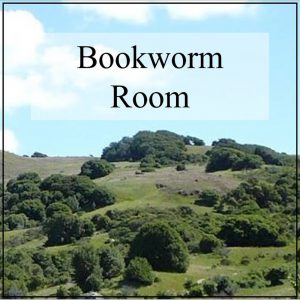 My latest podcast is up and running. You can listen to it through the audio embed below, or at LibSyn, or through Apple Podcasts. I've eschewed a video this week for I don't really think it's my medium, at least not for now.
I'm also still messing about with the best way to do the podcast. This week, I spoke about several posts I (and Wolf Howling) have already published. You may still enjoy the podcast, though, because the spoken word is inevitably different from the written. Here are those companion posts:
1. The IG Report re the FBI that was released today. (See The IG Report — The Good, The Bad, & The Questionable.)
2. "They Shall Not Grow Old" is returning to theaters; try to see it!
3. Movie Review : No Safe Spaces (including my own take on the transgender movement's effect on free speech).
4. A strong recommendation that you watch Candace Owens' interview with Taleeb Starkes.
5. Slavery, Color of Change, Pinterest, and Plantation Weddings, a look at the cruel history of the world and the beauty that's still left behind.
6. Call me callous, but I'm enjoying watching Joe Biden decompensate, in which I explain why I think Biden is suffering from dementia and why I don't care.