Arrogance: Biden Goes Dark & Relies On the MSM & Social Media to Hide The Growing Scandal
As evidence of Biden family corruption grows, Joe calls an end to in-person campaigning and relies on the MSM to carry him over the finish line in 9 days.  Arrogance defines Joe Biden and the progressive left.
I, like Ms. BWR, am a deist.  That said, I have always read the Bible with humility, as a Book containing a full and complete compendium of wisdom as regards human nature.   (Update:  And I am quite happy to, apparently, have God on our side:)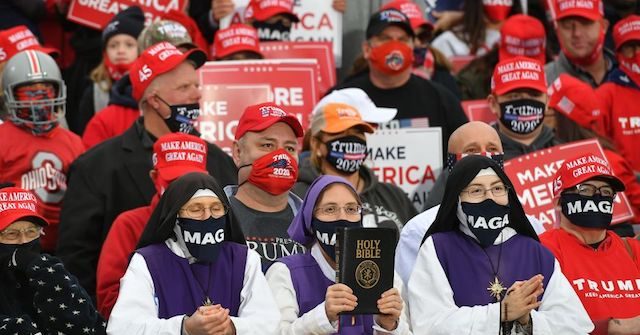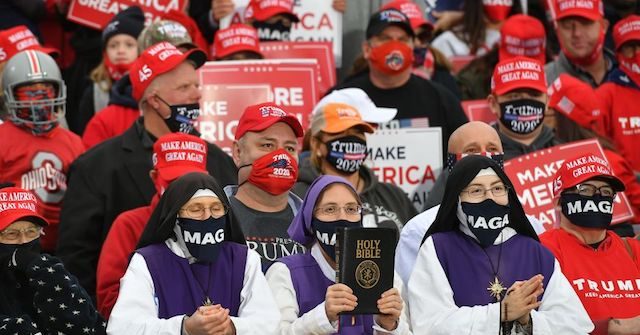 And there is little that the Bible condemns more clearly than pride — part and parcel of which is arrogance.  I am hard-pressed to think of any greater collective display of arrogance than what we are seeing today from Joe Biden and the mainstream media.
With 9 days to go until the election, on the heels of a poor debate performance, and amidst growing evidence of corruption, scandal, and perhaps criminality, Joe Biden has called a "lid" on all in-person campaigning between now and the election.  That means he will not personally appear anywhere, nor will he be subject to responding to unwanted questions from the press and the electorate. As this new Trump ad highlights:
Biden is now relying on the MSM and social media platforms to censor all evidence of his corruption and to hide it from the electorate.  In addition, he is openly bragging how at least some states are gaming the election on his behalf.
Given what is going on in Pennsylvania and Nevada as we speak, I take Joe at his word.  It may be the only honest statement to pass his lips in the last two weeks.
We've known for years that Biden's family has grown wealthy off of Joe Biden's name.  And we've known for well over a year that, when Joe Biden was Vice President, Hunter Biden made a career of following his father around — sometimes even accompanying his father on Air Force 2 — and making a fortune wherever his father had responsibility for foreign policy.  There is no question that what Hunter Biden was selling was the family name and the promise of political influence.  It is hard to see how that could have been made any clearer than when "Vadym Pozharskyi, the . . . #2 executive at Burisma, asked Hunter for 'advice on how you could use your influence' on behalf of Burisma only a month after Hunter joined the board."
Joe Biden had, since 2018, claimed that a wall existed between himself and his son's influence peddling, repeatedly stating that he never so much as discussed any of Hunter's business dealings with his son, Hunter.  For example, see this 60 Minutes interview in October, 2019:
Over the last two weeks, we've learned much more about Biden family corruption, and it very much includes Joe Biden himself.  The sources of that information come from the infamous Hunter Biden laptop, emails from a business associate of Hunter Biden, first-hand witness evidence by a former CEO of a Biden entity: . . .
. . . and a Taiwan media corporation that has added tawdry information about Hunter Biden. Taking all of the claims made in those sources as true, they state:
[T]he following three allegations [made by Gnews], if true, are earth-shaking:

First: China has long owned Biden thanks to its having compromising information about his family (and possibly about him too).

Second: Biden identified CIA assets in China. The back story is that, between 2010 and 2012, China executed or imprisoned 18 to 20 assets who had bravely worked with the CIA, destroying a critical intelligence network.

Third: Guo's outlets have "millions of videos and photos" of people who have worked with the Chinese against their own countries. If true, this implies that Guo managed to get into China's "blackmail" database and can release that information.
The MSM has uniformly either embargoed news of Biden's corruption or labeled it Russian disinformation (as Joe Biden did himself at the low point of his recent debate).  For instance:
Sen. Minority Leader Chuck Shumer has gone so far as to write the FBI director, advising him to ignore the mounting evidence of criminality in the Biden scandal, laughably claiming that any FBI investigation of corrupt practices by Biden would "undermine the rule of law."  Moreover, social media has been actively censoring the news across social media platforms so word of Biden's corruption does not spread before the election.  It is, to quote Ted Cruz, "stunning."
True, and all of it is also arrogant.  In a world with an unbiased press, Joe Biden would be forced to be out, trying to salvage his campaign from certain doom while being hounded 24/7 to respond to all of the above assertions.  Otherwise, he would be universally condemned for his corruption.
But this is America, 2020, after nearly six decades where the radical progressive left has held sway over education and the media and, today, has those two entities in a death grip.  What we are seeing today would never have been possible in the America of the preceding 22 decades.  Regardless, the hallmark of the progressive left, like Joe himself, is supreme arrogance:  arrogance about their moral superiority; arrogance about their right to rule; arrogance about their right to be above the law; and arrogance about the stupidity of the American demos.
We will see in 9 days whether that arrogance is enough to carry Joe Biden across the finish line or whether it turns out to have been a fatal flaw.  If it is enough, then it marks an inflection point in the downwards spiral of our nation.