[No you're not seeing things — this is a post from a few days ago. The thing is, I think it's an important post, so I'm keeping it floating at the top for a few days. Scroll down for more recent posts.]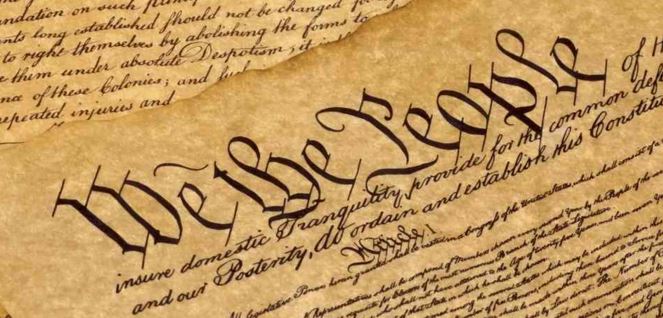 "I do solemnly swear (or affirm) that I will faithfully execute the Office of President of the United States, and will to the best of my Ability, preserve, protect and defend the Constitution of the United States."
— Presidential Oath of Office
In 1992, James Carville famously hung a sign in Bill Clinton's Little Rock campaign headquarters pointing campaign workers to Clinton's most powerful campaign message:  "The economy, stupid!"  Today, in the run-up to the 2016 election, conservatives need to keep hammering their most powerful campaign message:  "The Constitution!"  After eight years of Obama's savage disregard for the Constitution, the 2016 election is America's last chance to return our Constitution to its rightful, and central, place in American politics.
In this essay, I hope to establish three things:
I. That the Constitution is a unique document that empowers individuals over government, making it the bedrock of American exceptionalism;
II. That Barack Obama has significantly damaged the Constitution's preeminent position in American government, creating a dangerous imbalance in favor of an unlimited executive backed by a powerful, all-encompassing bureaucracy; and
III. That we must choose our next president very carefully in order to redress this imbalance lest we wake up one morning to find ourselves living under a permanent de facto dictatorship.