Monday evening round-up and Open Thread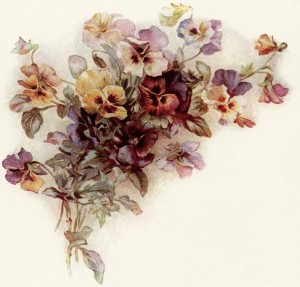 If you read only one thing today (and tomorrow too), I think you should read Sam Harris's "Why Don't I Criticize Israel?" In it, Harris, who is renowned for his very well-articulated atheism, explains that one doesn't have to believe in Israel's religious right to the land in order to support her in the current war with Hamas.
The article is very dense, but never boring or confusing. Harris methodically works his way through the case for Israel. He's not a starry-eyed Israel fan. He is, instead, a realist who feels that any moral compass, atheist or religious, must come down on the side that values human life, rather than the one that destroys it.
To whet your appetite, here's just one very small segment of his entire article:
The truth is that everything you need to know about the moral imbalance between Israel and her enemies can be understood on the topic of human shields. Who uses human shields? Well, Hamas certainly does. They shoot their rockets from residential neighborhoods, from beside schools, and hospitals, and mosques. Muslims in other recent conflicts, in Iraq and elsewhere, have also used human shields. They have laid their rifles on the shoulders of their own children and shot from behind their bodies.

Consider the moral difference between using human shields and being deterred by them. That is the difference we're talking about. The Israelis and other Western powers are deterred, however imperfectly, by the Muslim use of human shields in these conflicts, as we should be. It is morally abhorrent to kill noncombatants if you can avoid it. It's certainly abhorrent to shoot through the bodies of children to get at your adversary. But take a moment to reflect on how contemptible this behavior is. And understand how cynical it is. The Muslims are acting on the assumption—the knowledge, in fact—that the infidels with whom they fight, the very people whom their religion does nothing but vilify, will be deterred by their use of Muslim human shields. They consider the Jews the spawn of apes and pigs—and yet they rely on the fact that they don't want to kill Muslim noncombatants. [Note: The term "Muslims" in this paragraph means "Muslim combatants" of the sort that Western forces have encountered in Iraq, Afghanistan, and elsewhere. The term "jihadists" would have been too narrow, but I was not suggesting that all Muslims support the use of human shields or are anti-Semitic, at war with the West, etc.]
Once you've read the whole thing, please share it with everyone. It deserves to make the rounds.
** 2 **
Hamas is so determined to win the war against Israel by having the tallest pile of dead bodies that it physically beats people who try to evacuate buildings after receiving Israel's humanitarian warnings that it will be bombing the buildings. And that, of course, is precisely Sam Harris's point.
** 3 **
As a writer, one of the most incredibly flattering things that can happen is when someone you really respect takes one of your ideas and runs with it. That's what happened when Neo-Neocon read my post about John Kerry's history repeating itself. I don't want to give anything away. Just go and read what she has to say, making my original germ of an idea much richer and more meaningful.
** 4 **
What is that saying about the Left corrupting all institutions over time?  I forget the exact words, but that's precisely what happened to George H.W. Bush's Thousand Points of Light charity. From being an innocuous charity, it's managed to go from the ridiculous (funding gay and lesbian bands all over the world) to the malignant (funding organizations with Islamic terrorist ties).
That the Left would co-opt an organization in this way isn't news. What is news is that Sen. Sam Nunn's daughter, Michelle, was CEO during the charity's transition from charitable to Leftist political. She's now running for the Senate in Georgia (as a Democrat, natch). She's trailing the Republican candidate, but the election would be safer if she were trailing even more — and this story should be the nail in her campaign's coffin.
** 6 **
What unites Americans? Floods of illegal aliens crossing the United States' southern border. They don't like it. They really don't like it.
Not that this will deter Obama. He views amnesty as a convenient red flag he can wave before Republicans in the hope that they will seek to impeach him, rousing Democrats from their demoralized torpor and swinging the 2014 election in Obama's favor.
Think about this: Our president, who swore to obey the Constitution, is deliberately violating it, at great cost to our nation, so as to achieve two goals: (1) Creating a Democrat demographic wave by wiping out our southern border and (2) tempting Republicans into a politically fatal maneuver.
For Obama, it's a win any way he looks at it, and for Republicans and other American loving people, all outcomes are disastrous. (And yes, executive orders can easily be overruled, but do you see anyone having the political will to deport all 5 million newly amnestied illegals, including the hundreds of thousands of recent arrivals?)
** 6 **
We entered into a 40-year-long war on poverty, and poverty won.
** 7 **
I cannot think of a more appalling attack on the integrity of a judicial system than a judge having an affair with the wife in a divorce case over which he is presiding. The husband, unsurprisingly, would like to see the judge in court, only this time with the judge sitting at the defendant's table. Sadly, thanks to judicial immunity, that won't be happening.  Wade McCree, Jr., is out of a job, but he gets to keep his money.
Long-time readers know that, having come of age as a lawyer in the San Francisco Bay Area, where Leftist judges infest the bench, I have almost no respect for judges. In my career, I've probably come across three whom I respect, one of whom is a long-time friend I respected before she became a judge.
In a system governed by the rule of law, we definitely need judges.  But we need a very specific type of judge:  Someone who recognize the rule of law, not the rule of Leftist navel-gazing and self-indulgent emotional masturbation.
** 8 **