The Bookworm Beat — 9/10/14 Clearing The Spindle edition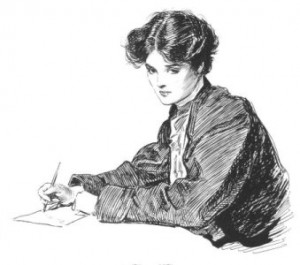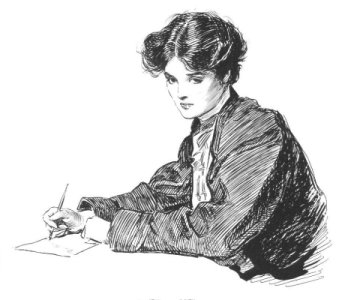 I started a long post a few days ago, because I thought I saw a common thread linking Ray Rice, women in combat, the Rotherham sex scandal, etc., but I just couldn't control all that material.
The short version of my theory is that women in the West have never achieved real equality with men. From the Victorian era through the 1970s, they were denied equality under the claim that they were pure angels — men's better halves — who couldn't be sullied with real world considerations. (This was the theory, of course; not the reality.)
Now, they're denied equality under the claim that they're precisely like men, which they manifestly are not. Sure, we women finally (and appropriately) get equal pay for equal work, and have full rights under the law, but we're also expected to take it like a man, fight like a man, and fornicate like a man, all of which deny us our biological reality.
As you can see, this theory is amorphous, hard to prove, and difficult to hold together. No wonder it bogged me down, although I do think I'm on to something.
Anyway, on to the round-up, all of which consists of interesting things backed up on my tabs for the last couple of days:
It's irrelevant that Islam has a peaceful majority
A 2007 article by Paul Marek is making the rounds, although it's being misattributed to a holocaust survivor. It's gaining popularity seven years after its original appearance because, with ISIS on the rise, it's more relevant today than it was back then. Marek argues compellingly what we at the Bookworm Room have already figured out, which is that the so-called "peaceful Muslim majority" is irrelevant:
We are told again and again by experts and talking heads that Islam is the religion of peace, and that the vast majority of Muslims just want to live in peace. Although this unquantified assertion may be true, it is entirely irrelevant. It is meaningless fluff, meant to make us feel better, and meant to somehow diminish the specter of fanatics rampaging across the globe in the name of Islam.

The fact is that the fanatics rule Islam at this moment in history. It is the fanatics who march. It is the fanatics who wage any one of 50 shooting wars world wide. It is the fanatics who systematically slaughter Christian or tribal groups throughout Africa and are gradually taking over the entire continent in an Islamic wave. It is the fanatics who bomb, behead, murder, or execute honor killings. It is the fanatics who take over mosque after mosque. It is the fanatics who zealously spread the stoning and hanging of rape victims and homosexuals. The hard, quantifiable fact is that the "peaceful majority" is the "silent majority," and it is cowed and extraneous.
Moreover, as the percentage of Muslims in a population increases relative to the overall population, that "peaceful" majority starts getting less peaceful. Laurie Regan has chapter and verse.
We are right to be paranoid about Islam in our midst, not because of invisible conspiracy theories that we create in our own heads based upon the absence of evidence but, instead, because the Muslims themselves are rattling as loudly as a sack full of rattle snakes. On the fields of battle, on the sidewalks, in the courts of law, in the media, and everywhere else, they are telling us their racist, genocidal, totalitarian agenda and demanding that we fall in line.
The ISIS poster boy
Mehdi Nemmouche is the ISIS poster boy. He is alleged to have murdered four people in a Jewish museum in Brussels, and will be facing trial for that. It's an easy charge to believe, since a journalist who was kidnapped by ISIS in Syria identifies him as a man who loved torture, and gleefully boasted about raping and murdering a young mother, and then beheading her baby. Oh, and I almost forgot: he's also alleged to have been planning a mass terror attack in Paris on Bastille Day.
The interior minister is denying that last report, but I somehow suspect that there's a germ of truth in it. Certainly James O'Keefe has shown for America just how easy it would be to commit mass mayhem. I'm sure it's just as easy in France, especially with the complicit banlieus ringing Paris.
The real reason Obama is holding off on granting amnesty until after the elections
After threatening to grant amnesty to 5 – 8 million illegal aliens at summer's end, Obama has now announced that he'll hold off until after the elections. Most people assume he reached this decision because Democrat congressional candidates begged him not to knock them out of the running with an executive order that Americans have shown, in poll after poll, that they despise. Bryan Preston, however, sees a more Machiavellian motive than just preserving a few Democrat seats in what's probably going to be a Republican sweep:
After the election, Congress will be in a lame-duck session. The new Republicans will not be seated yet, and will not control Congress yet. The defeated Democrats will be on their way out, and will not care.

That's the perfect moment for Obama to strike, claim all of the credit from the far left, and set up the Republicans to open up the next Congress weighing whether to discipline Obama or not. He loves the optics of a Republican Congress going after the first black president. He also loves the optics of the Republicans electing to do nothing, to avoid those optics created by going after him. Obama is setting up a "heads I win, tails you lose" situation.

It has nothing to do with constitutional principle. It has everything to do with politics.
Sounds right to me.
Science fails again
The whole climate change shtick is predicated on scientific infallibility — so much so that even the climate changistas' mounting pile of errors is itself proof that their theory is correct. This is how the Chicken Little crowd can make the risible claim that the almost 17 year long hiatus in global warming, rather than destroying the theory, proves it.
As best as I can tell, the new theory is that there's some Godzilla-like monster lurking in the depths of the ocean sucking in atmospheric heat preparatory to its evil plan one day to emerge from the deep and breath fire everywhere, destroying the world's major cities. (It is possible that I got the climate-pause excuses a bit mixed up with the latest Godzilla flick. But then again, considering just how silly climate "science" as become . . . well, maybe not.)
No wonder I'm enjoying stories of science gone wrong. The latest story is the case of the asteroid that was supposed to have missed earth, but didn't.
Rotherham and Multiculturalism
No one is better equipped than Dennis Prager to expose the Leftist, multiculturalist rot behind the horrible story of the Rotherham rapes.
Incidentally, Ross Douthat, a conservative writing at the New York Times, tries to universalize the Rotherham story — sexual evil exists everywhere, he says, and gets a pass because of race, class, and denial. While I often find myself agreeing with Douthat, who is an excellent writer, I think he's wrong this time. The Rotherham evil is a very specific coming together of Mohamed's explicit statement that Islamic men can sexually use non-Islamic females, on the one hand, and, on the other hand, the multiculturalist rot that saw English authorities deliberately close their eyes to crimes emanating from the Muslim community.
Israelis save Irish soldiers
The Irish, as a nation, loath Israel and have nothing but sympathy for the poor oppressed brown people in the Middle East. Last week, the brown people did not return the favor when they attacked a group of Irish "peace"-keeping soldiers in the Golan Heights. The Irish soldiers survived because the Israelis rescued them. The Irish, being Leftists, will not connect the dots and will continue to hate humanist, democratic, pluralist Israel, while worshiping at the feet of politically correct brown-colored totalitarian Islamists.
Joe Scarborough gives further proof that he's a moron
The only real question about Joe Scarborough is whether his decision to have a show on MSNBC is prima facie proof that he's a moron, or whether he became a moron through years of close association with MSNBC. What's unquestionable is that Scarborough is a moron, because only a moron would say that football as a sport breeds misogyny.
I would argue a little differently: football teams collect warrior types, and cluster them together, which is going to exacerbate certain pathologies (drinking, fighting, womanizing, and sometimes, fatally, all three simultaneously). Certainly the teams that gather together these testosterone-rich young men could do a better job of imposing discipline off the field, not just on, but football is not inherently evil.
Mark Steyn tells about Irving Berlin's "God Bless America"
My favorite composer, one of his and my favorite songs, and Mark Steyn's inimitable magic — it all makes for something you have to read.
The video below will allow you to listen to Kate Smith's original 1938 performance introducing the song: