The Bookworm Beat (10/21/14) — Still catching up with email edition, and Open Thread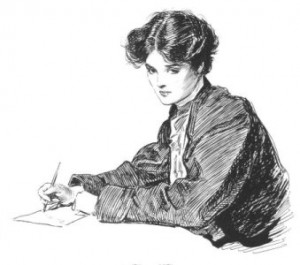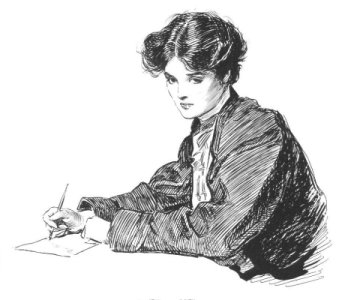 It's always the same: Over the weekend, because of family demands, I get almost no time at my computer, and my email starts to back up. By Tuesday, between my two email accounts, I have several hundred unread emails. I then do the logical thing: I cravenly avoid my computer. Finally, late on Tuesday or perhaps by Wednesday, my conscience finally catches up with me and I embark on a frenzy of responding to emails, reading articles, and posting.
I'm heading for my frenzy now, although I'm somewhat hamstrung by the various drives I have to make on behalf of young people who cannot drive themselves. By the time you read this post, I'll have been working on it intermittently for several hours, so I sure hope it's good.
An obligatory comment about Monica Lewinsky
She still loves Bill; Drudge destroyed her life; and it's everyone's fault but her own that her life imploded when her affair with the president went public. Even the world's smallest violin is too big and noisy to express how little I feel for Monica Lewinsky.
Lewinsky wasn't 15 when she embarked on an affair with Clinton, in which case the fault would be entirely his. She was 24, by which time she was old enough to have a moral compass that said "You don't have an affair with a married man," and also old enough to have figured out that, considering that her partner in adultery was the president of the United States, when/if the fecal matter finally hit the fan, it would be a Cat 5 fecal storm.
It was not Matt Drudge's fault; it was not the "bullying" media's fault; it was not Lucianne Goldberg's fault; it was not even Hillary's fault, much as I would love to blame her just because I don't like her: it was Monica's fault and Bill's fault, and neither is excused by the bad behavior of the other. Both behaved immorally, both tempted fate, and both got caught.
The only thing that's really unfair is that Bill didn't end up as ignominiously as Monica did. Apparently the party that oh-so-valiantly fights for women everywhere (as long as they're not in politically correct Muslim countries or homes) was happy to kick Monica to the curb, while feting and enriching and even worshiping the man who let her take the fall.
How the New York Times is spinning WMDs
Up until Bush actually invaded Iraq, everyone and his uncle thought that Saddam Hussein had WMDs. Indeed, as the New York Times recently made clear, everyone and his uncle (at least if they worked in the American government) knew that Hussein had WMDs . . . because the US had given them to Hussein during the Iran-Iraq war. With this knowledge finally out there, Bush ought to be vindicated and the Democrats ought to be ashamed, except that in the looking glass world of American politics, that's not what's happening.
Presumably because of embarrassment about having given these WMDs to Hussein, during the Iraq War the Pentagon kept their discovery a secret, even though revealing them would have vindicated the decision to go to war. Meanwhile, back in the present, following Obama's pullout from Iraq, leaving it ripe for ISIS, the New York Times is saying that these particular WMDs don't count, precisely because they were old and American, rather than shiny new and Iraqi.  I'm unclear on why they're less WMD for this reason, but there you have it. (If you see the NYT's author, C.J. Chivers, on The Colbert Report, he makes this point explicit.)
So, in a swirl of finger-pointing, embarrassment, and misdirection, we once again lose sight of the main point: Saddam Hussein had WMDs. Sure, we gave them to him when he was sort of our ally, but the fear in 2003 was that, when he turned out to be our enemy, he might use our weapons against us — kind of like it's reasonable to fear now that ISIS will use against us the American weapons that the US military accidentally delivered into its hands (if ISIS reports are accepted as true).
VDH has more on the whole WMD story.
On immigration and amnesty, the only word I can think of is "impeachment"
I don't need to say anything. Drudge says it all:

Oh, and I guess impeachment is the word I'm thinking of when it comes to Obama's attempt to evade Congressional scrutiny of his deal with Iran.  I certainly can't think of any decent, upright, moral, pro-America, pro-ally reason for him to do that.
A few words about ISIS's latest video
The latest ISIS-released video gets me back to a point I've made before about ISIS. This particular video shows a father leading the charge when it comes to stoning his daughter to death for dishonoring the family through alleged adultery.  Other than those specifics, though, it's pure ISIS:  Men torturing and murdering women, children, teenagers, and other men.
What makes ISIS different from all other torturers in the modern era is that other bad actors tried to hide their barbarism from the world at large (although they rubbed their own people's nose in it to make sure the people stayed at heel).
The Soviet Union hid its terrors in the Kremlin basement and in Siberian gulags. When Westerners came to town, the Soviets showed their shiny happy face. The same holds true today when visitors go to Cuba or North Korea: they get taken on the rounds of all the polished, "successful" looking communities, while the government hides the fear, poverty, and despair that underpins its regime. (Think too of the Potemkin walls China put up around ghettos in Beijing for the Olympics.) The Nazis, even though they used fear to control people within their territory, were secretive about their most foul plans.  The most grotesque emanations of their foul ideology took place Gestapo headquarters in occupied territory or in concentration camps.
But not ISIS. The videos we see of beheadings and stonings and crucifixions aren't copies smuggled out of occupied territory by resistance groups trying to make the world aware that ISIS is a truly terrible entity. Instead, ISIS proudly circulates these videos to the four corners of the earth.
The word "proud" is important. ISIS doesn't distribute these snuff films merely to strike fear in the hearts of weak Westerners. It does so because, just as we promote the products of our factories, singers, dancers, intellectuals, painters, and architects because our own sensibility says that these products reflect well on us, ISIS believes that it is showing its best face when it crucifies teenagers, beheads babies, or makes a party out of a father stoning his own daughter to death.
To ISIS, snuff films are the good stuff that they have to offer:  "You can go to New York, and all that you'll see are some big buildings, shows, art work, and a tall green woman on an island. But if you come to Iraq, you'll get to kill people in the most brutal way possible. ISIS: It's the Islamic vacation paradise!"
In 2001, Holiday Inn accurately predicted the US response to Ebola:
From Maetenloch, at Ace of Spades:
Mark Steyn was prescient too….
While we're talking about successful tea-leaf reading, Ed Driscoll says that Mark Steyn accurately, yet satirically, predicted Monica Lewinsky's retrospective about her moment of infamy.
The Lewinsky essay appears in Steyn's new book, The [Un]Documented Mark Steyn, a collection of his essays. At $29.95, the autographed hardback isn't cheap but, if you buy it, you'll not only get a great book with Steyn's signature, but you'll also help fund his continued litigation against unrivaled fraudster, Michael Mann (of the false hockey stick climate change canard).
I have to admit that I'll be waiting for the Kindle version. Because of the arthritis in my wrists, I no longer want big, heavy books. They're just too hard to hold. And because of my vision, which is about 20/2000 along with age-related far-sightedness, I like the way Kindle allows me to make my text nice and big. I console myself that, when I buy the Kindle version (assuming there is one) some part of that purchase price will still make it into Steyn's pocket.
The LGBTQ mafia goes after Robert Oscar Lopez
If the name Robert Oscar Lopez is familiar to you, it's probably because you've read his articles over at American Thinker. Lopez, a bisexual English professor who was raised by two moms, opted for traditional marriage. Indeed, he and his wife just had their second child. Unfortunately for Lopez, he's a man of conscience and, with the societal elevation of same-sex couples who adopt, special order, or use egg or sperm donated babies, he's bravely asserted that same-sex parenting shouldn't be encouraged. According to Lopez, same-sex homes are not like other homes and it's unfair to bring a child into that environment. As a result, he's become one of the most reviled men in America, insofar as the LGBTQ lobby is targeting him in the most vicious and inciteful terms imaginable.
As between bad foster care and a loving same-sex couple, I think it's a no-brainer. But there's a lot weirdness about same-sex couples who sort of create their own babies. I know a lesbian couple that had a gay friend inseminate the more feminine half of the couple. The resulting baby was a boy. The moms are good women and very attentive parents, except that the woman who bore him hates men so much that she cannot stand to have her own son touch her. Meanwhile the other partner also hates men with ferocity, so she's remarkably cool about the kid. What kind of a home life is that?
When I read the news, I know that biological mixed sex parents can be pretty horrible too. Nevertheless, history and data tell us that the worst situation happens to the step child or, in our non-marrying age, the child living with a boyfriend who hasn't even married his mother. Adults in a household with a non-biological child seem to yield to some atavistic imperative to stomp out this vulnerable creature that doesn't have their genetic lineage. I can't imagine that doesn't hold true for same-sex couples too.
And a little child shall lead them
If I were a political candidate, I wouldn't necessarily listen to a 20-year-old college student giving me advice about employment policies, nuclear negotiations, or executive management. I would definitely listen to that same college student, though, for advice about how to communicate with the youth of his generation. And finally, Republican politicians seem to be figuring out that, when it comes to political messaging, it is indeed a little child who shall lead them.
An Ebola timeline
One of the first things I do when I write a legal brief is create a timeline. Seeing how events relate to each other in time can be quite edifying, and it can expose unexpected strengths and weaknesses in ones case. Sharyl Attkisson has performed this useful task for Ebola, putting together a nice neat timeline showing America's relationship to the virus since July of this year.
John Wick
I can't figure out if John Wick is just a garden variety thriller, a trashy blood-fest, or something else. And doesn't it really matter when it has Keanu? I actually probably won't see it because I never see movies (Mr. Bookworm frowns on the expense and I'm loath to send money to Hollywood anyway), but a Keanu movie is always tempting….
Pictures
Some are my finds, most are from Caped Crusader, and some are from Sadie: