The Bookworm Beat 5-7-15 — the "Damn it, I'm a lawyer" edition and open thread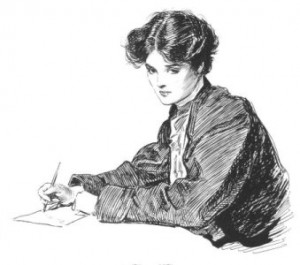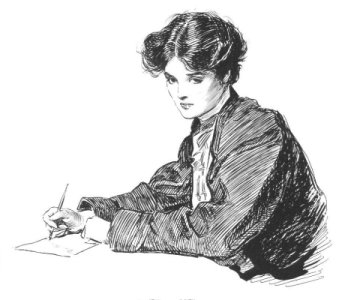 I spent way too much time today wearing my lawyer, daughter, and mother hats, with no time for my blogger hat. Well, the blogging time is now, and I've got lots of stuff to share. As is often the case when I'm tired, these are not in any particular order, so you should read the whole thing, rather than assuming "substance at the top and fluff at the bottom."
Leftists and math
The Chicago teachers' union is at it again, trying to suck blood out of a rock, the blood being pension funding and the rock being the virtually bankrupt city of Chicago. The friend who sent me this link had a pungent comment about the fact that, for people like Communist and labor leader Karen Lewis, math is hard:
"Once again, the board has created a fiscal crisis in order to justify its continued attack on our classrooms and communities," Chicago Teachers Union President Karen Lewis said, according to the Chicago Sun-Times. "By citing its so-called $1.5 billion deficit, the mayor is proposing a reduction in teaching staff which will result in larger class sizes and the loss of teaching positions."

At the center of the complaint is the Chicago Board of Education, which wants teachers, social workers and other union members to take a 7 percent pay cut by paying their own pension contributions in order to address some of the city's economic problems. The union, which has rejected the pension reform proposal, has accused the board of bad-faith bargaining for refusing to reach an agreement of substance in talks which began in November.

Lewis accused the school system of being "broke on purpose" and for retaliating against the union simply because it opposed Democratic Mayor Rahm Emanuel in the recent reelection.
I love that phrase: "Broke on purpose." I'm going to have to try to work it into my own day-to-day life.
A cri de couer re the suddenly ubiquitous trigger warnings
As is true for many of us, Michael Rubin didn't see trigger warnings coming. It's just that suddenly there they were, censoring people left and right — although really mostly to the Right, leaving the field open to the only group sensitive enough to avoid all trigger warnigs: Hard core Leftists. Rubin understands what's really going on and has a suggestion of his own:
All trigger warnings should have a trigger warning so that no one who has experienced or fled from a repressive society might suffer post-traumatic stress reminding them of the authoritarian, Orwellian oppression from which they fled. Millions of people in the countries which comprised the Soviet Union, as well as in China, Cambodia, and Eastern Europe, not to mention tens of thousands of people in Iran, Vietnam, Ethiopia, and Eritrea have lost loved ones or spent time in prison/re-education camps for not abiding by the state's determination of what they should think and believe. Trigger warnings, even if well intentioned, might remind them of this oppressive and sometimes lethal political correctness and cause undue stress. Accordingly, in order to protect the mental well-being of those who value liberty, intellectual freedom, and oppose censorship, perhaps it's time to agree to put trigger warnings ahead of trigger warnings to ensure that no one is inadvertently stressed out by the decline in mental and intellectual maturity and the infantilization of society which trigger warnings represent.
The person who brings a gun to a free speech fight is ALWAYS wrong
The practically moribund, but still breathing, Time Magazine, to its credit, gave Pamela Geller space in which to make her case. Her case is the correct one. I urge all of you to read this and, if you have a Facebook page, Twitter account, or email round-Robin, to send it along.
The attack in Garland showed that everything my colleagues and I have been warning about regarding the threat of jihad, and the ways in which it threatens our liberties, is true. Islamic law, Sharia, with its death penalty for blasphemy, today constitutes a unique threat to the freedom of speech and liberty in general.

Freedom of speech is the foundation of a free society. Without it, a tyrant can wreak havoc unopposed, while his opponents are silenced.

Putting up with being offended is essential in a pluralistic society in which people differ on basic truths. If a group will not stand for being offended without resorting to violence, that group will rule unopposed, while everyone else lives in fear.

[snip]

Many in the media and academic elite assign no blame to an ideology that calls for death to blasphemers — i.e., those who criticize or offend Islam. Instead, they target and blame those who expose this fanaticism. If the cultural elites directed their barbs and attacks at the extremist doctrine of jihad, the world would be a vastly safer place.
Read the whole thing and try to get everyone else you know to do so too.
That's the redoubtable, inimitable, absolutely necessary Pamela Geller in her own words. For other good words about free speech, I recommend David French's "Pamela Geller's Critics Are Proving Her Point," and Rich Lowry's "Why Won't Pamela Geller Shut Up?" Both these articles are must-reads.
Also, if you want a perfect Kodak moment of Leftist hypocrisy, check out John Nolte's post about the New York Times, which condemns Geller from bashing one religion while it bashes another.
Oh, and one more thing: our craven government security forces — that would be the FBI and Homeland Security — haven't even bothered to talk to Geller about the threats against her life from Islamists.
James Franco in praise of McDonald's
I love McDonald's Chicken Selects and believe that they serve the best french fries around. Wherever you are, it's a reliable, cheap meal. McDonald's is also a great entry level job, teaching youngsters such virtues as punctuality, reliability, and hard work. So even though I find him distasteful, I have to applaud James Franco for writing a WaPo opinion piece praising McDonald's.
Shy Tories strike again
In 1992, in England, polls indicated that many fewer Brits would vote Conservative than would vote for Labour. In fact, Conservatives won by a substantial margin. And thus was born the "shy Tory factor" which said that, in a climate in which Leftists humiliate, berate, and otherwise attack conservatives, people lie to pollsters about their voting preferences. That seems to have happened again in England, where David Cameron took an unexpected lead — unexpected, that is, to all of those who forgot the shy Tory factor.
Tom Cotton takes a principled stand against a Constitution-weakening Trojan Horse
Tom Cotton was the only Senator to vote against the Iran Nuclear Agreement Review Act. He did so for all the right reasons. In his own words:
"A nuclear-arms agreement with any adversary—especially the terror-sponsoring, Islamist Iranian regime—should be submitted as a treaty and obtain a two-thirds majority vote in the Senate as required by the Constitution. President Obama wants to reverse this rule, requiring opponents to get a two-thirds vote to stop his dangerous deal. But Congress should not accept this usurpation, nor allow the president any grounds to claim that Congress blessed his nuclear deal. I will work with Republicans and Democrats to stop a dangerous deal that would put Iran on the path to obtaining a nuclear weapon."
I like that young man.
Harrison Bergeron comes to life
I've often mentioned Kurt Vonnegut's short story "Harrison Bergeron," which is set in a dystopian future where everyone is equal. Vonnegut, in the days before he turned into a brain-dead Leftist, realized a core problem with the whole "everyone must be perfectly equal" movement: You cannot make dumb people smart, or slow people fast, or ugly people beautiful; however, you can make smart people dumb, fast people slow, and beautiful people ugly. In other words, the only way to level society is to lower society — that is, to bring everyone in it to the lowest common denominator.
Kevin Williamson points out that, decades after Vonnegut wrote his timeless story, the Left is still busily trying to bring America down to the lowest common denominator.
Vandalism just cheapens our cause
I did a post about the attack on Christianity, and used as one of my discussion points a stupid church sign in Mill Valley that likened God and Joseph to gay men who parented Jesus. I used speech to attack speech, which epitomizes the marketplace of ideas.
Unfortunately, someone vandalized the sign, which is not an argument; it's just tantamount to a heckler's veto and makes us no better than the Left. It would have been so much better to have emailed my post to everyone in Mill Valley….
There won't always be an England
When I lived in England more than 30 years ago, the North was much more British than the more cosmopolitan South. There were many fewer foreigners living there, and the old towns had people whose families had lived in the region for hundreds of years.
I therefore always find it particularly appalling when I read articles describing the Islamisization of Yorkshire — a trend that carries with it anti-British sentiment, antisemitism, misogyny, homophobia, and a whole host of other disgusting social pathologies that Islam invariably trails in its wake.
The Leftist revolution continues to eat its own
All I can offer you is the lede to this Daily Caller story. You have to read the whole thing yourself to appreciate it fully:
Students at Dartmouth College launched a petition drive demanding the newly-elected student body president resign after they say he was disrespectful to the plight of American blacks and other marginalized groups.

The twist: The president is a gay black man.
Wolf Howling sent me this story. I wrote him back to say that the phrase about revolutions eating their own was the right idea for what I wanted to say, but it just had too brawny and masculine a feel for what's going on. Seeing a fight like the one at Dartmouth is kind of like watching Lord of the Flies, only with a cast of feral two-year olds.
Is Hillary too sick to be president?
If this D.C. gossip story about Hillary's seriously fragile health, centered around brain damage issues, is true, Hillary is committing a fraud against the American people. Of course, there's nothing new about that, so why am I even getting excited about it?
Even when Leftists get close to the truth, they veer away before touching it
My friend Patrick O'Hannigan caught something interesting in Vanity Fair when Leftist pundit James Woolcott tried to write an even-handed critique about dishonesty in the American media: with the best will in the world, he couldn't do it.  His bias just kept oozing out.
Which reminds me of a Scientific American article by Piercarlo Valdesolo that's been making the rounds. In it, Valdesolo acknowledges that strong Leftist bias in social psychology and acknowledges that it perverts study outcomes and analyses. He notes that conservatives say that the answer is to allow more conservatives into these liberal only enclaves, both to get studies with other viewpoints, and to get necessary push back on the Leftists' own work.
One would think that, have admitted that it's a problem that there are no conservatives in the field, Valdesolo would agree that the field needs more conservatives. If one thought that, one would think wrong. Instead, Valdesolo says that liberals simply have to be more vigilant about their biases. James Woolcott's failure pretty much illustrates everything that's wrong with Valdesolo's inability to contemplate doing away with Leftist academic monopolies.