[VIDEO] Great power creates great responsibility: America's duty to lead *UPDATED*
If you're the world's strongest country, and you have a moral compass, it's your duty to lead — although those who benefit should help pay.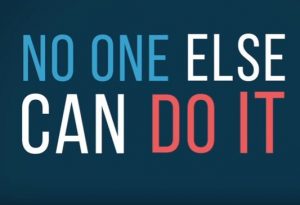 Obama refused to lead, boasting instead that he "led from behind." His passivity let the dogs out — and then he piled on by feeding the Iranian dogs some nice bloody steak. During his campaign, Trump made isolationist noises, along the lines of "America won't step in unless it's to her direct benefit."
Since Trump took office, though, in part because of what he and Pence have said, in part because of the quality of his cabinet appointments, and in part because of his personality, I've had the sense, or maybe just the hope, that Trump's campaign position was just the opening salvo in a negotiation. His real goal, which he's acting upon now, is to get NATO member nations to step up and honor their obligations under the NATO agreement.
Even if NATO's members are not fielding troops, they should be sending they agreed to pay as part of their NATO membership. And these same nations definitely should not be like Germany, whose Foreign Minister, Sigmar Gabriel, announced that the fight against climate change is more important than military security and that Germany should get NATO points for introducing more nascent terrorists onto European soil:
German Foreign Minister Sigmar Gabriel said Germany remained committed to reaching the NATO target, but that it would be hard to boost its defence budget quickly by the 25 billion euros ($26.5 billion) that would be required. Germany now spends about 1.2 percent of gross domestic product on the military.

He called for a broader approach that also addressed security risks such as climate change, and said Germany should get credit for the 30 to 40 billion euros it is spending to integrate over a million refugees, many of whom were displaced as a result of failed military interventions of the past.

"We are taking these people in and integrating them and preventing them going to other parts of the world as 'freedom fighters'," Gabriel said.
I'm sure you caught that little game Gabriel played there. Ja, sure we brought in those millions of potential terrorists, but that's because we're so good. And now you have to help us keep them from committing acts of terrorism — plus we are still super good because we're willing to clean up the mess we made, even if you have to pay the actual monetary costs.
In an excellent Prager U video, Anders Fogh Rasmussen, who was both Denmark's former Prime Minister and NATO's former Secretary General, specifically enunciates what I hope is Trump's view: It's in America's interests to keep the world stable, but free riders are neither welcome nor appreciated. The unspoken point is that, if you won't pay, you don't get a say. In other words, America, like it or not, has a duty to lead:
I am very interested in your perspectives on this issue. Do you also think that America has a duty to lead in order to prevent the first half of the 21st century from looking like the first half of the 20th?
UPDATE: This, from the Wall Street Journal, seems apropos — and accurate:
On foreign issues that directly affect domestic concerns, Mr. Trump pursues radical change. But on matters that are truly foreign, he is willing to adopt a traditional stance. What looks like inconsistency is actually an instinct deeply grounded in his worldview.

This explains the president's withdrawal from the Trans-Pacific Partnership and his desire to renegotiate the North American Free Trade Agreement. Some charge that this is a betrayal of America's decades-long commitment to a liberal global economic system. But Mr. Trump sees it as a domestic priority, a necessary shielding of American workers. Instead of sweeping, multicountry agreements, he has proposed bilateral trade pacts, beginning with Britain and possibly Japan.

On pure foreign policy, Mr. Trump has stayed the course for now. After initially questioning the relevance and utility of America's main postwar alliances, he now seems committed to them. The president and Defense Secretary Jim Mattis have affirmed the mutual-defense agreements with Japan and South Korea. Mr. Mattis had tough words for NATO allies last week when urging increased military spending, but walking away seems a remote possibility.