Learn about your world at WOW! Magazine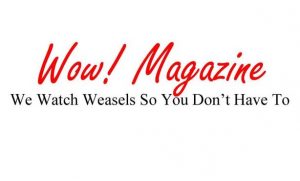 Here it is:  Your daily reminder that the revamped website for the Watcher's Council is a brilliant collaborative online effort called WOW! Magazine. Since I last posted an update, Council members and their friends have uploaded all of these spot-on articles:
I don't believe I'm exaggerating when I say that, if you visit WOW! Magazine regularly, you will be as caught up on the headlines as a New York Times or Yahoo News reader except that, unlike the readers of those publications, you'll have a solid grasp of facts and be thinking about serious and honest indepth analyses.