I'm not ready to accept that November is more than halfway over but the dates don't lie — yesterday we put up the nominations for November 18, 2015. Before you admire them, though, please take time to check out this week's winning weasel and our most recent forum about our preferred candidate (and I side with the majority).  And now, the nominations please….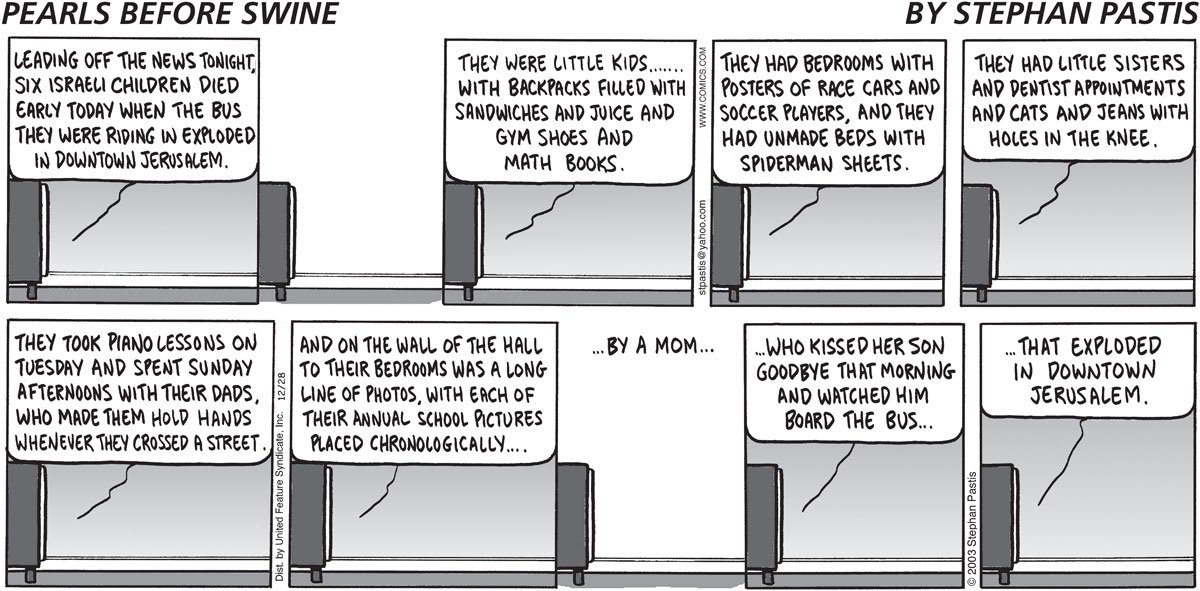 Yes, plus ça change, plus c'est la même chose – the more things change, the more they stay the same.
It's unlikely, but recent events in Paris might just open some people's eyes when it comes to Israel and the Middle East. Kudos to Stephen Pastis, who tweeted this 2003 strip to the world yesterday with the message "It applies now as much as ever."
As Bob Marley once sang, who feels it knows it.