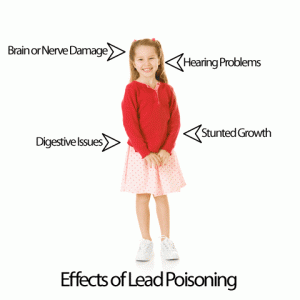 [UPDATE:  Freddie Gray's death has been ruled a homicide.  I don't think it changes the questions I ask below or the information I offer.  It simply means that, whether Gray's death was purely accidental or the result of self-inflicted behavior, gross negligence, or homicide, he might have been more vulnerable than the next guy.]
Reading the news, it occurred to me that there's a distinct possibility that it wasn't police brutality that felled the very pathetic Freddie Gray.  It may have been Freddie's own brutality against himself, coupled with the effects of an appalling start in life, that led to his dying from a broken spine.
My theory starts with a headline in the Washington Post: "Freddie Gray's life a study in the sad effects of lead paint on poor blacks." The report paints a tragic story of African-Americans living in ancient, run-down houses with floors that are routinely covered in lead-filled paint chips. Anyone who has had small children knows that, if there are paint chips on the floor, any baby or toddler will eat them. Even if there aren't chips but are, instead, small particles, it's self-evident that the children will eventually ingest some.
It's therefore no surprise to learn that Gray was riddled with lead, something that came to light when his family filed suit for lead poisoning: