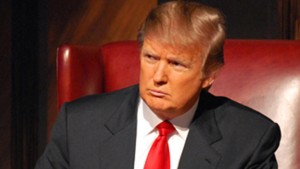 I've been open about my contempt for open primaries since they first appeared in California:
Once the votes are counted, the two candidates who got the most votes go on to the November ballot.  Everyone else vanishes from the scene.  In states that have a heavy party majority in one direction or the other (as is the case with Bright Blue California), the practical effect is to banish minority party candidates from the November ballot.

Those who support Open Primaries contend that it is an efficient way to ensure that, when people are really paying attention, the majority of voters get to pick from the two most favored candidates, without having the airwaves — and their brains — cluttered with advertisements and speeches from candidates who don't have a realistic change of winning.  Those who oppose the Open Primary process — and I am one who does — contend that it effectively shuts the minority parties out of the political debate.
Without regard for such issues as political speech and representation, those people who pushed for open primaries justified the move as a way to shut out extremism by forcing people towards the middle:
Carl Luna, a professor at San Diego Mesa College, said the hope is that the new way of voting will increase voter turnout and will lead to election of more moderate candidates.

"Since anybody can vote for anybody, you might have to appeal more toward moderate candidates, toward independents," he said. "So you get two Democrats who win in one district, they go to the general election and the Democrat that can get Independents and even moderate Republicans to vote for them has a better chance to win."
A few months ago, I spoke with one of the driving forces behind the open primary initiative.  He spelled out that point in more detail.  As he saw it, under the old system, parties would use the primaries to elect purist candidates who represented the extremes of their position.  Come the election, there were no moderate candidates on the ballot.  He saw this as the reason that California was such a fiscal disaster:  Because Democrats are the majority, nothing tempered them.  He believed that, open primaries, when financial moderates from either party were on the ballot, ordinary people would be drawn to these candidates, and would even cross party lines to vote for them.  Only moderate and fiscally sound candidates who appeal to the masses in the middle would win the top two spots on the November ballot.